Van Life – Advice, Tips and Hacks for Living the Van Life!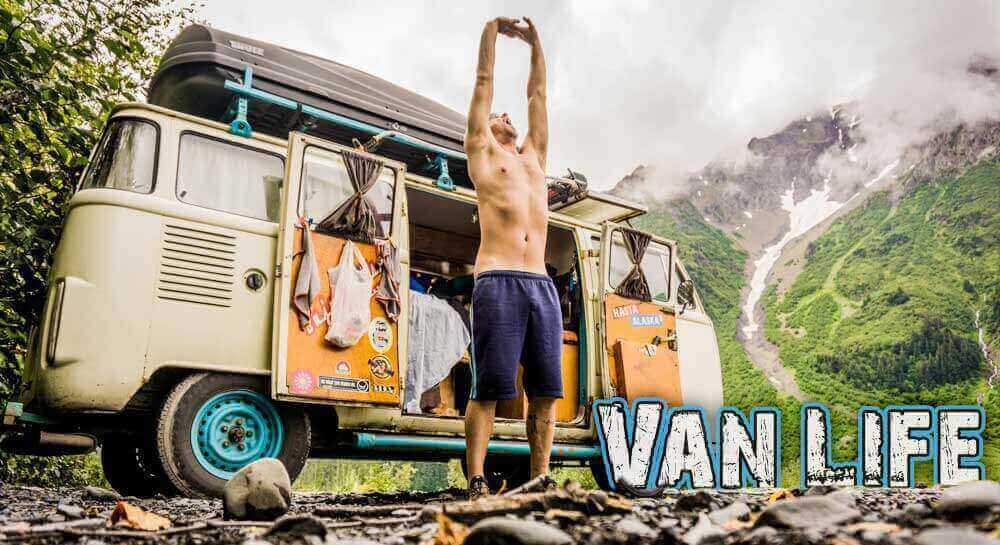 Van Life advice, tips, and inspiration so that you can have your own vehicle-based adventures.
VAN LIFE – Live Simply, Live Better!
Who would have thought that living in a vehicle would be something that sane people would aspire to do?  But, Van Life is, in fact, a lifestyle choice that many people are considering and with good reason too!
What is Van Life?
The term "Van Life" represents more than just vehicle dwelling. It embodies a shift in the way people are thinking, a movement that is sweeping across our generation's mindset. Van Life is a sub-culture of nomadic individuals embracing minimalism on a journey to reassess what is truly important for a happy and balanced life.
We have been conditioned to work all week, to pay for the house that we leave vacant all day and the car that waits for us outside of our workplace.
During our extremely limited time that isn't spent working, sleeping, commuting, and completing chores, we are supposed to carve out a life for ourselves, if we have any energy left, that is.
Van Dwelling offers us a growing community, an opportunity to reduce our footprint, live more simply, and create a balanced lifestyle where experiences are given priority over possessions.

Who is Van Life For?
Just like the vehicles that we inhabit, vanlifers come in all shapes and sizes.  Some are weekend warriors, some on short-term adventurers, and some, like ourselves, are full-time travelers.  We've met people living part-time van life in retirement so they can have tiny home adventures on the move, and some are who have adopted the digital nomad lifestyle whilst they travel across the planet on the world's longest road trip.
Best Things about Living in a Van
One look at #VanLife on Instagram and your screen will be flooded with pictures of vehicles parked in idyllic places and countless photos of some amazing van conversions.   When you consider that these mobile tiny homes are fully owned by their occupants who live mortgage and rent-free, you can see why many people are compelled to experience simple living on a tiny budget.
For us, Van Life has enabled us to travel the world and achieve the dream of crossing the Pan-American Highway, exploring different cultures from the comfort of our own tiny home. For many people (including ourselves), the ability to travel long distances at a fraction of the cost of traditional tourism is definitely one of the best things about living in a van. Nomads and minimalists are using Van Life to save money whilst studying or saving for a house. Other vanlifers just do it for the freedom and opportunity to explore more. Whatever the reason, Vandwelling can offer you the opportunity for a balanced life with more time for pursuing your passions and less of the rest.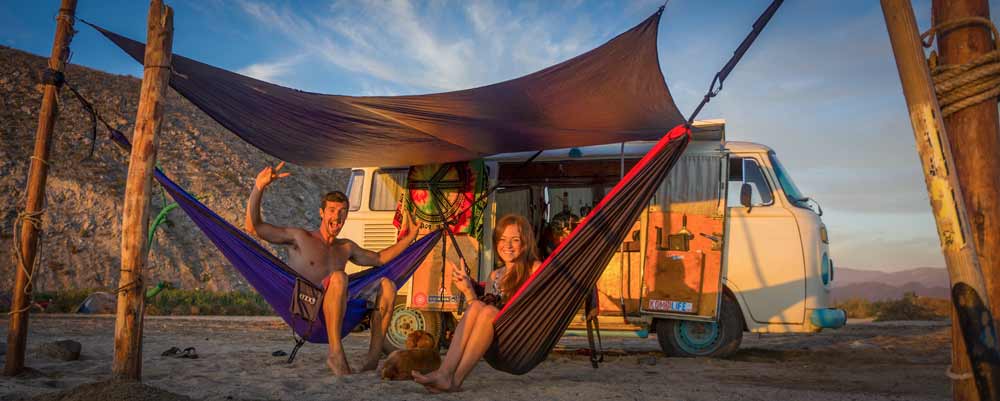 Worst Things About Living in a Van
We love Van Life, can you tell? That said, we strongly believe it is important to be completely transparent about how this lifestyle works to help you decide for yourself if it is the right fit for you. As you might imagine, vehicle dwelling can be quite challenging at times. It can be tiring moving from place to place, sometimes resorting to urban stealth camping all while trying to keep you and your vehicle safe and secure. Things go wrong, a lot. Especially when your home is also your vehicle.  At times keeping clean requires a bit of creativity. You will occasionally miss the convenience and comfort of a warm shower unless you make your own DIY solar shower or build a complete Van Life Water System, including an onboard van life toilet. Ask yourself honestly, are you comfortable squatting in nature?
When you get sick in the van, it sucks. Suppose you need to pee in the middle of the night. That can suck too. Here we've listed the 10 worst things about van life, but there is a solution for every problem, which is why many people are happier living in a vehicle than in a house.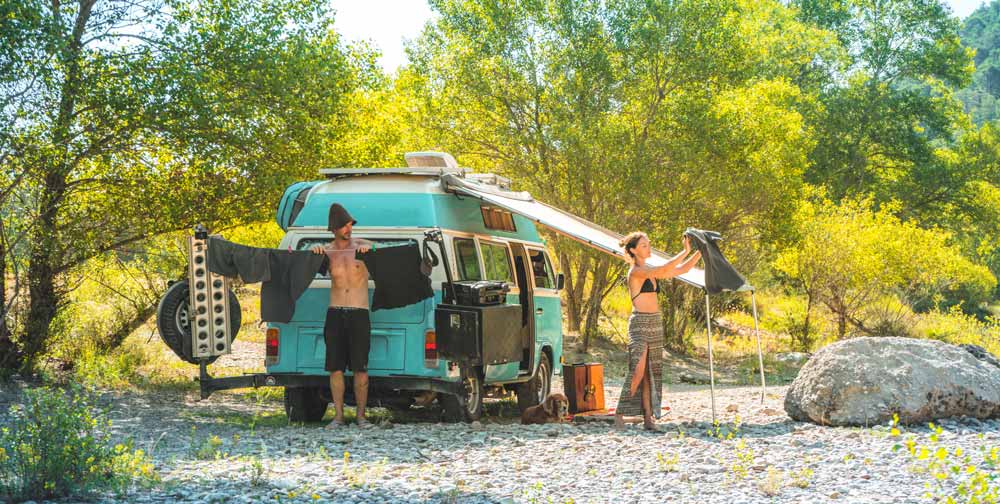 What You Must Know Before Starting Van Life?
If you are reading this page and already browsing the vanlife tips linked below, you're already on the right path, props to you for doing your research and not rushing into #Vanlife! We recommend watching this video about What to Consider Before Starting VanLife. We love simple nomadic living; trust us, it's amazing…but we want you to know what you're really getting into!
It all starts with choosing your dream adventure rig. There are some things to consider before buying a vehicle, and you will want to be aware of the pros and cons of the best vehicles to live in to see how your ideal adventure mobile stacks up against the rest. Once you have your dream rig, you will need it equipped with the essential van life gear.  Tiny mobile homes have limited space, and a campervan's equipment is heavily used, so you'll need to make sure you only select the best quality equipment.  Check out the grid below for the best Van Life gear, which has been tried and tested by the van life community.  If you are doing a van conversion project and building your own custom campervan (woohoo!), then be sure to check out our complete guides on Van Life Water, Propane, and awesome Off-Grid Electrical Systems so you can set up your vehicle for extended off-grid living.
Lastly, once you are on the road, you need to know where you can sleep for free (so that you have more money for adventures), how to work on the road and out of your vehicle (so that you can continue to have employment) and how to stay happy and healthy on the road (so that you can make this lifestyle last).
Check out our Van Life Guide for everything you need to know about vehicle dwelling if you think this mobile life is the one for you. You'll spend hundreds of hours browsing blogs, but this Expert's Guide to Van Life has everything you'll need right at your fingertips.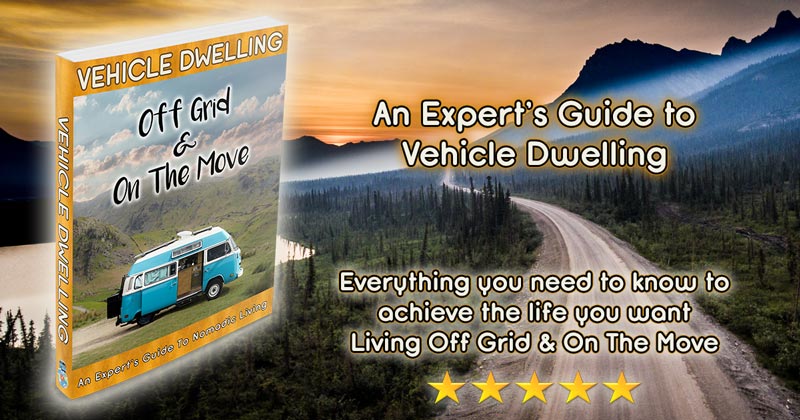 Browse Our Van Life Posts
This page is a goldmine of inspiration and information; take a moment, and let out your inner explorer!