OVERLAND SAFETY
Every Traveler's Worst Fear!
Bandits, Bribes & The Boys in Blue
Part 1
Part 2
ADVENTURE EXPERTS
STORIES AND ADVICE ON THE GO
KOMBI LIFE PODCAST

 In this Adventure Experts Series, we will be chatting with other overlanders, travelers and digital nomads about their alternative lifestyles and how to make life on the road possible
---
Subscribe to Kombi Life on YouTUBE for more Adventure Videos!

---
This week on our Adventure Experts Series we invite you to sit with us whilst we discuss Overlanding Safety with fellow Van Lifer & Veteran Traveler – Aidan Klimenko (former Vanajeros)
So sit back and enjoy our discussion, sharing stories and advice on how we dealt with Corruption, Bribes, and Bandits whilst Overlanding the America's
If there is one thing in common with all of the overland social feeds that we follow, is that at one point or another each of the adventurers will run into trouble.  Overlanding safety is a very important topic and one that is often overlooked by people living out of vehicles. However, we can't deny that we can sometimes be vulnerable whilst traveling in new locations.  This applies to all tourists, not just Overlanders specifically. Although, some might say that when you live in a vehicle you are always technically 'outside' and 'on the streets so therefore you are particularly vulnerable.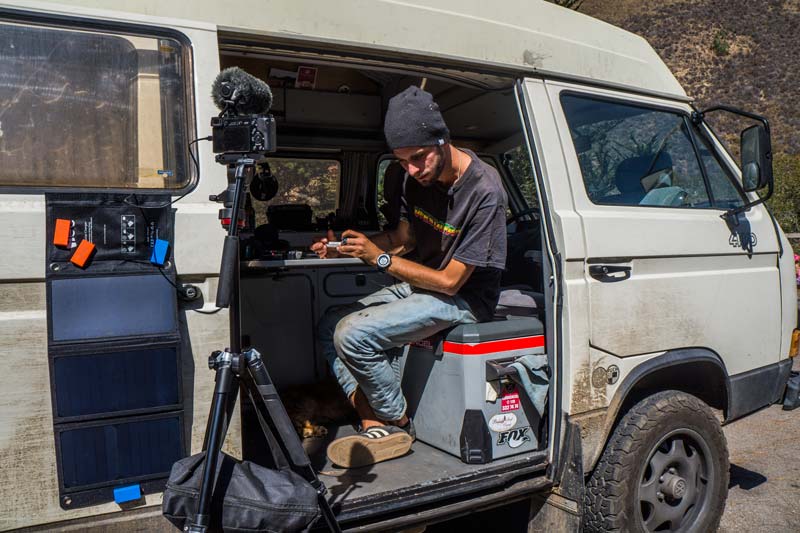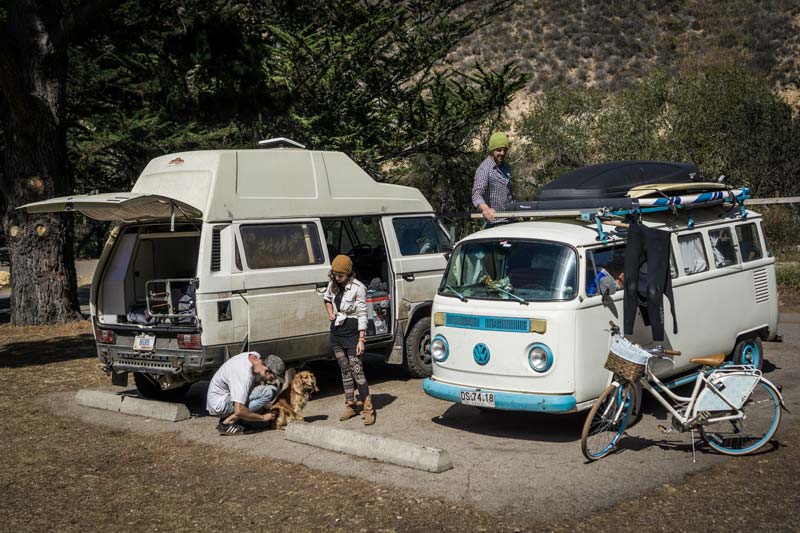 Behind the scenes of our Adventure Experts interview. When our Kombi pulled up beside Aidan's hightop Syncro we were immediately jealous of the extra strength, size, and space of the more modern VW.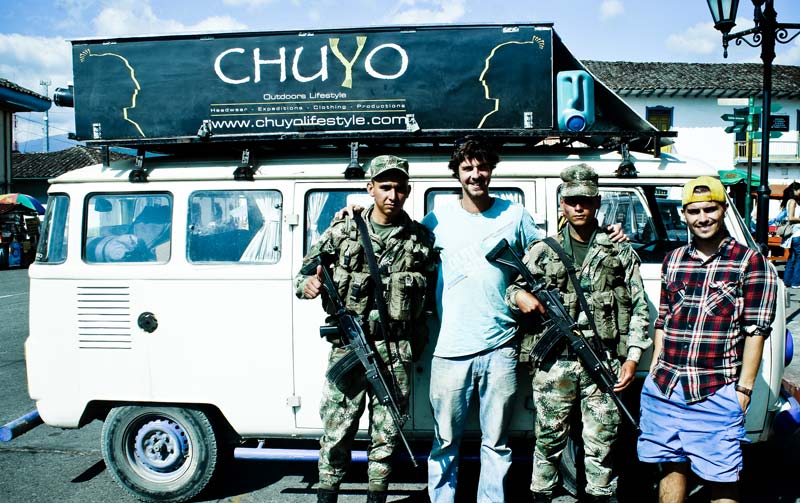 Making friends with the Armed Forces in Colombia.  Remember that most of the military are bored and curious about foreigners.
 Be polite and patient with their questions, never show frustration and always keep an eye on them during any searches.
---
Products we use to help with Overlanding Safety
Check out some of the products that we use to keep ourselves & our belongings secure whilst Overlanding
---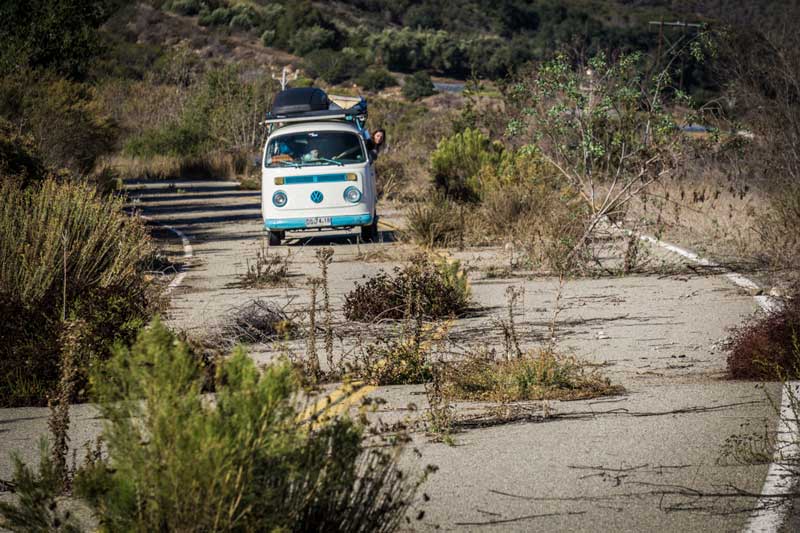 What makes a good camp spot?  Well if you want to overland safely, a secure camp spot ranks highly on our list.  Staying out of sight in seldom-traveled locations will increase your chances of getting through the night without anybody seeing you.  Check out apps like iOverlander to help you find tried, tested, and recommended camp spots from the overland community.
A machete and an angry face are sometimes all you need.  Pepper spray is also a useful thing to have for security.  We aren't fans of Guns…unless it's a speargun and we're catching dinner with it.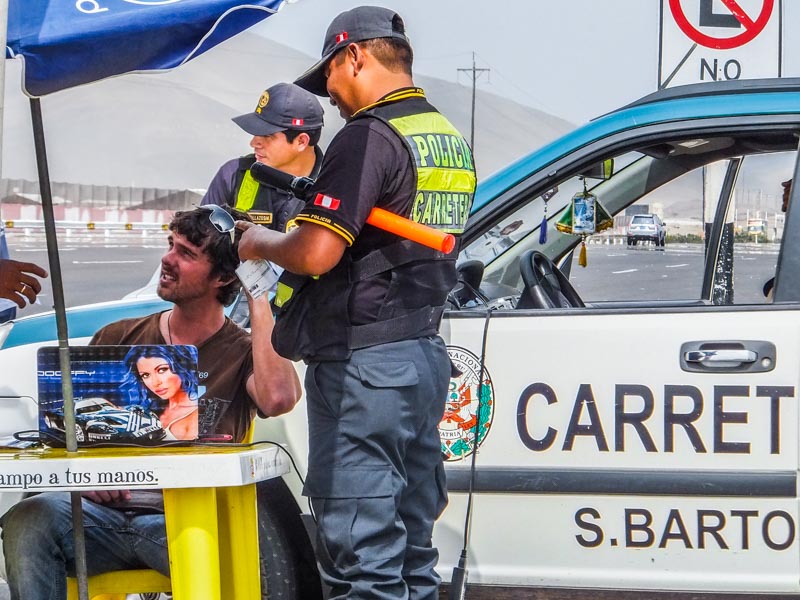 Talking my way out of a bribe.  Pretending not to have a language in common can sometimes be the quickest way out of a bribe situation.
When dealing with police, never hand over original documents, always carry copies and preferably a laminated copy.
If they insist on seeing the original documents tell them you will only show them in the station, 99% of the time they will let you go on your way.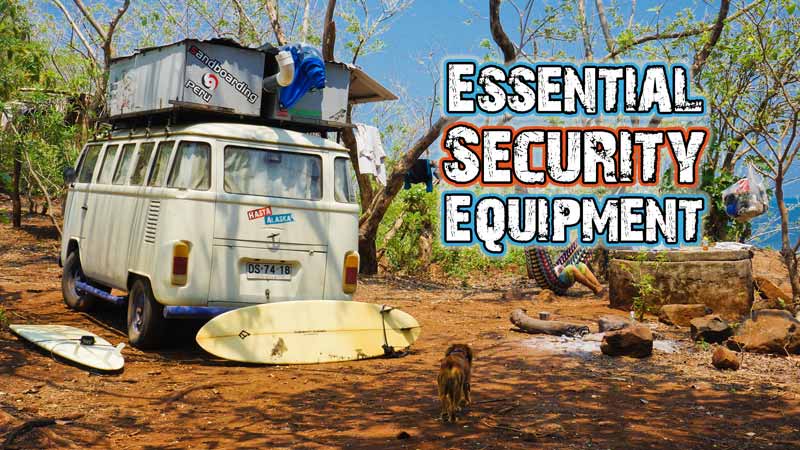 Keep your valuables in sight if you want to keep them
Yes, you are vulnerable, yes you are a target!  However, take reassurance in the fact that 99.99% of crimes are crimes of opportunity. And almost always the criminal would rather commit the crime without your knowledge.  Keeping your belongings in sight, or as secure as possible when away from them is the best way that you can ensure that you aren't robbed whilst traveling.
The horror stories that you hear about of people falling victim to crimes whilst traveling are always hyped and sensationalized. Sure bad things happen, but no more than they do in any major cities around the world.  One thing that all people around the world have in common is fear of the unknown.  The majority of the 'bad stories' you hear come from people who haven't actually had the experiences themselves.
It is in our nature to fear the unknown.  The majority of the people out there will never venture far from home, and that's OK. If everyone did, traveling wouldn't be the same anyway but don't let their fears persuade you from following your dreams.  To experience adventures like the one we are sharing with you on this site, you need to put yourself out of your comfort zone.  That doesn't mean that you do so recklessly, but rather responsibly and with a level of premeditation. Know your vulnerabilities, assess the risks, have a strategy so you know what to do in case of emergency, and then be comfortable in the knowledge that you have done as much as you can, relax and get on with enjoying yourself!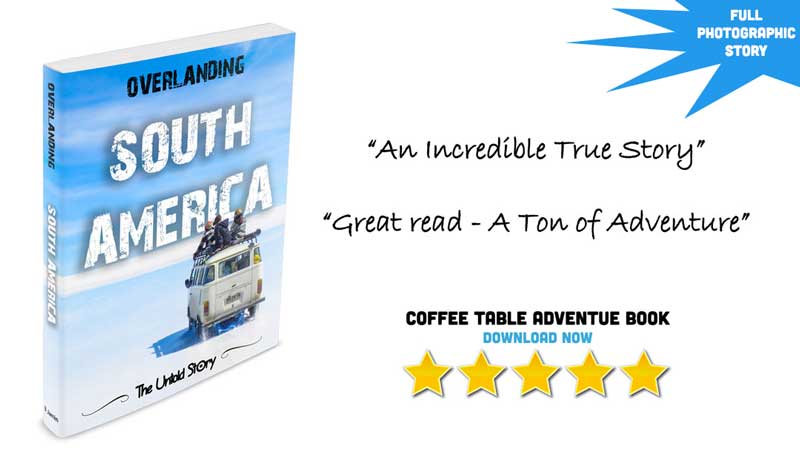 Read about the Murder, Corruption, Love, and Disasters that happened when the cameras weren't rolling in our Overlanding South America eBook
---
Recommended for you: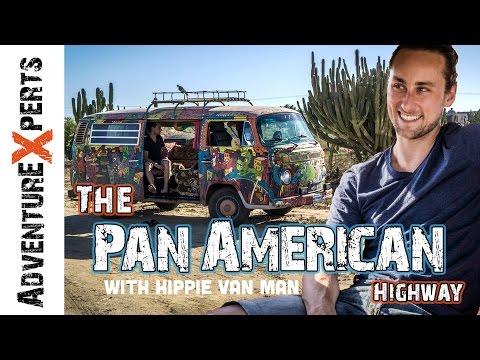 Tell us what you think?