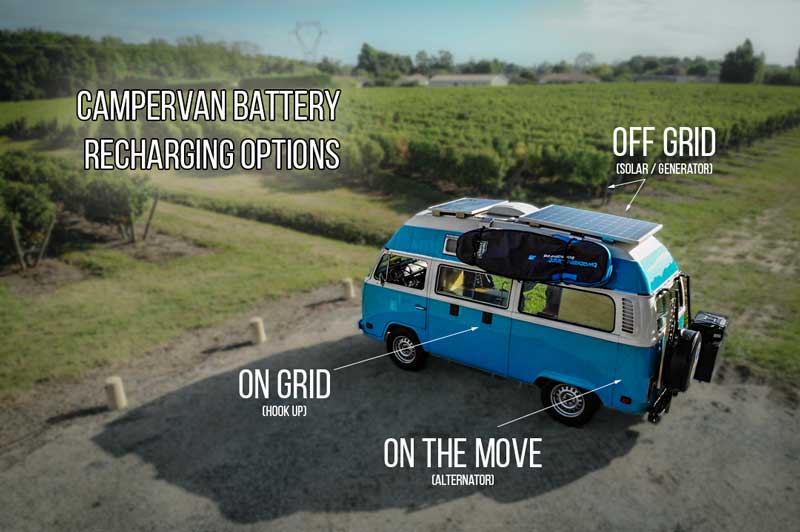 High Tech Van Tour
Mobile Off-Grid Electrical & Solar Systems Explained
When you're building a campervan to live the Van Life, the solar and electrical system is one of the most technical and challenging aspects of any self converted van build project. We live and work full time in our vehicle as we are filming an adventure travel series about Overland Around The World. This is why we needed to build a safe power system that would supply us with clean and sustainable off-grid power in a variety of demanding situations.  In this post, we're inviting you for a Technical Van Tour where we will be explaining Campervan Electrical and Solar System so you can see what components are involved in building a mobile power system.
We believe that anyone can learn to build a van electrical system, so we put together a free and detailed system overview to help you build a van electrical system that shares more information about all of the products needed as well as a complete materials list for building an off-grid electrical system.
This is Part 2 of 2 of our free video series about building an off-grid electrical system.  This video focuses on recharging technology, solar, smart chargers, and alternator chargers.  In Part 1 we talk in-depth about how we store the energy (the batteries) and how we access the energy (the AC Inverter and DC Loads). You can watch part 1 here.
Van Life Electrical System 
Interactive Wiring Diagram
If you are Building a Van Off-Grid Electrical System, check out our Complete Guide to Vehicle Off-Grid Electrical Systems to bring your knowledge up for your project.
The Package also includes a Step-by-step Tutorial and Complete System Wiring Diagram and System Sizing Calculator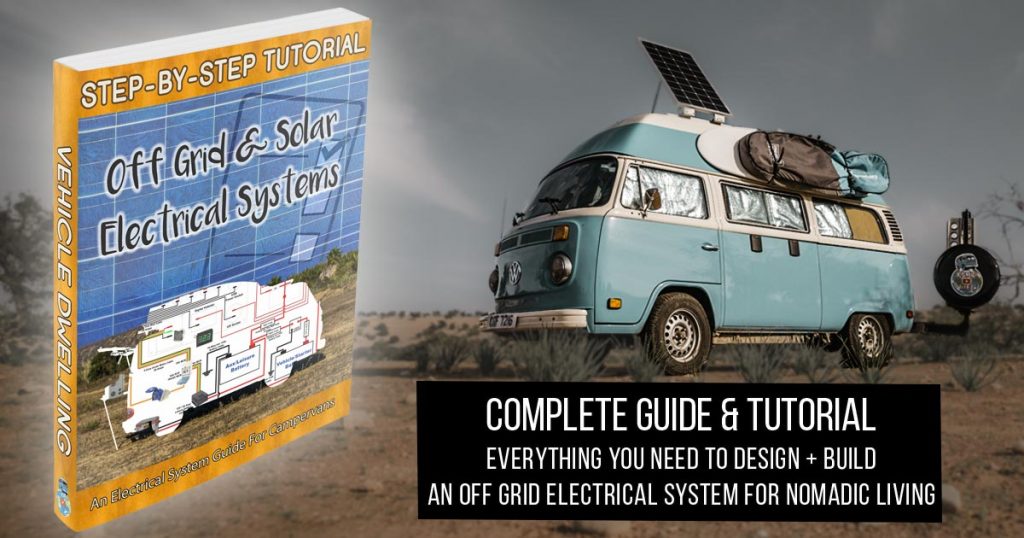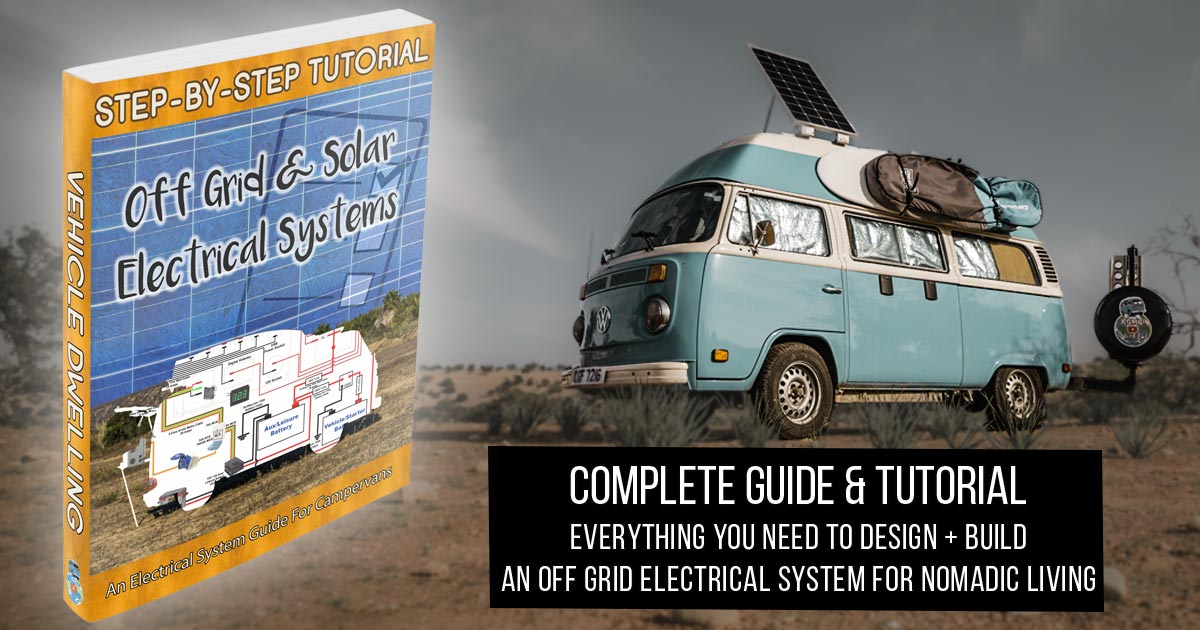 Everything you need to design and build a custom Off-Grid Electrical system for Van Life