What gifts do you get for someone who loves to travel, and craves adventure but is also a minimalist?
Typically van lifers, camping enthusiasts, and backpackers don't like physical gifts. This creed of adventure-loving purists tends to gravitate towards experiences over possessions. (High five if you count yourself in this group)
We have carefully handpicked the gift ideas on this list for minimalist travel enthusiasts.  Each item is small enough to take traveling and can improve the experience of your next adventure.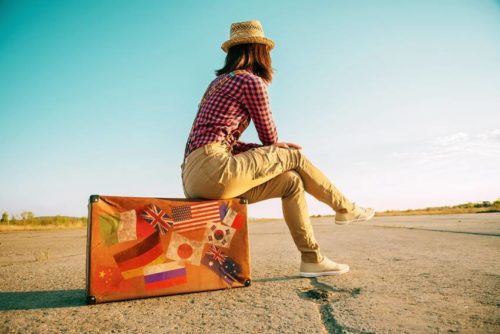 The Travel Diffuser
This travel gift is our top choice for van life travelers or for anyone who spends more time in their vehicle than a house. Yes, I'm talking to you, van dwellers, and RV folk.  This aromatherapy diffuser fits in your vehicle's cup holder and transforms any tiny area (think stinky hostel rooms) into a tranquil, refreshing space. It charges with a 12v car adapter and can last up to 4 hours.
EDIT: After 3 years of using this….we STILL LOVE IT!  Seriously get one!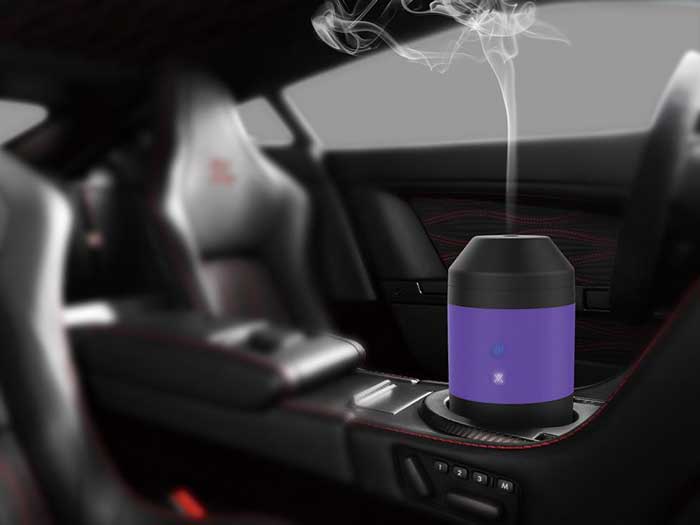 BioLite Campstove 2 Wood Burning Electricity Generator?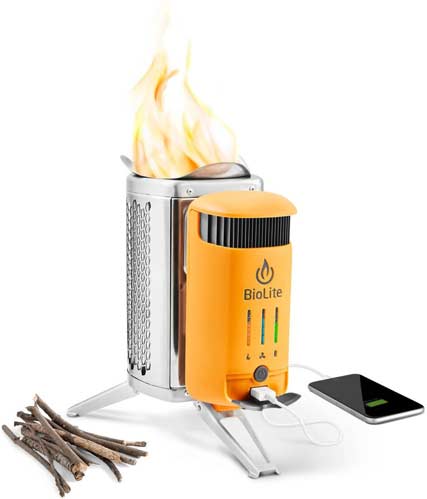 This awesome gadget turns fire into electricity! CampStove 2 generates 3 watts of usable electricity, stores it in its internal 2600 mAh battery, and works as a power bank for USB charging of LED lights, mobile phones, and other devices even without a live fire.
Internal jets have 4 fan speed settings to circulate air for improved combustion and efficiency to boil 1 liter of water in 4.5 minutes
Lightweight aluminum legs fold up for nested portability and durability for camping, backpacking, or power outages
Check out the current price here
CaliCase Waterproof Adventure Case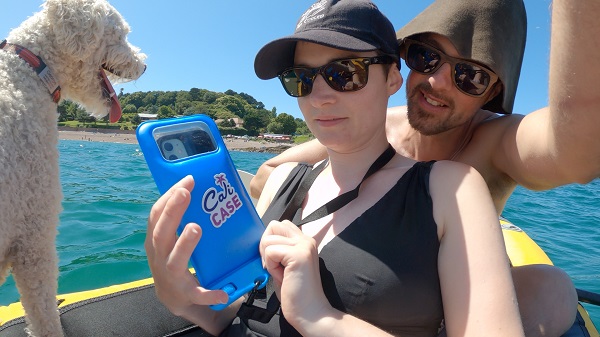 This phone case is absolutely BRILLIANT!  It's like a $30 GoPro, but often the results are better than a GoPro!
The case is super quick and simple to use and allows you to take any phone up to 100ft underwater to capture photos and videos.
The audio quality is much better than a GoPro, and so we are big fans of the CaliCase and often this is our preferred way to share content when we are out on adventures.
The best part is, the case floats and you can still access all phone functions whilst it is inside the CaliCase!  Now you can really take your phone anywhere!
This would make a great gift for any traveler and outdoor enthusiast.
Check out CaliCase on Amazon US or Amazon UK
UV Water Sterilizing Bottle Cap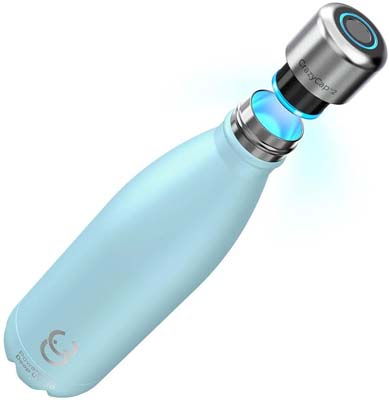 UV-C IS STERILIZATION OF THE FUTURE CrazyCap's powerful, in the cap, Hi-Tech Ultraviolet light rays are the same wavelength as the UV used to sanity operating rooms and water treatment plants. CHEMICAL-FREE PURIFICATION.
SELF-CLEANING BOTTLE – Stops bacteria and mold from breeding in your water bottle. Auto activates every four hours to keep your water pristine and the bottle mold-free and odorless. PERFECT FOR EVERYDAY USE AND TRAVEL.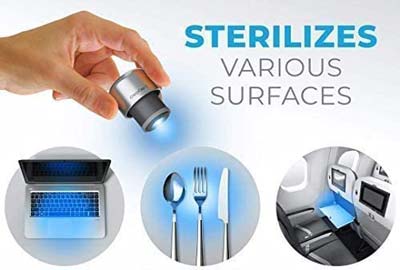 This is an awesome piece of new technology that really everyone should have.
Check out the spec, price, and reviews here on Amazon
The Travel Gym
For those respected Fit Travelers!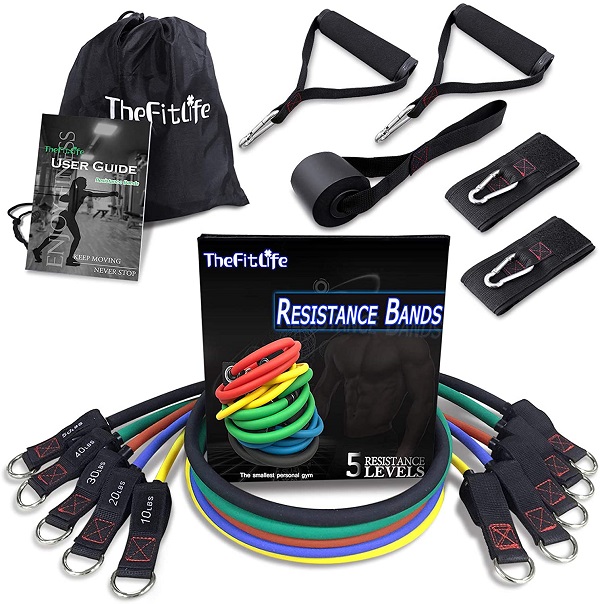 Portable Gym on Amazon
For fitness junkies, this is the ideal travel gift. This FitKit has all the tools for a total body workout and comes in a sleek, portable case. It even comes with a set of Exercise Cards with photos and instructions for strength, flexibility, and cardio moves.  We upgraded our FitKit that we previously had to this one as it has more variety and we can really get an excellent gym replacement with this kit….ok well, minus the shower! It's a high-quality product that we've been using regularly for the past few years.
Universal Dictionary
When you can't be understood the Wordless Universal Dictionary is your friend.  This little nugget is such good fun and super cheap!  Our top pick for a budget travel gift idea!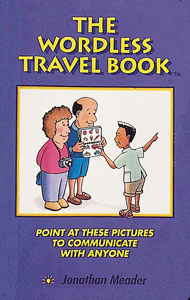 Travel T-Shirts
The most appreciated Travel Gift!
Every traveler can relate to having worn the same t-shirt day in, day out, and probably even to bed too. Trust us when we say that a wardrobe change is as good as a holiday for a traveler.
Check out all the designs, sizes, and prices at the online shop
Here at Kombi HQ, we created some Original Designs for the adventure-seeking Ladies and Lads out there. If they're anything like us and have been wearing the same two t-shirts every day throughout their travels, they will love some fresh new designs to pack on their next trip.
The Most Useful Travel Gift
It may not look like much but… 
Universal Portable Quick Charger
This device is one of the most useful travel gifts money can buy. If there is one item that every traveler always wishes they had with them, it would be a portable charger.
We know this because we travel full-time and use one a lot. They charge everything from our phones, cameras, iPad, and BlueTooth speaker. The best thing about this world-renowned ANKER portable charger is not just that they are super compact and weigh as little as a can of soup (12.5 oz) but that they are made with High-Speed Technology to deliver the fastest possible charge to your devices.
So if you want to give your loved one a super useful travel gift, this will be our recommendation.
For those of you who travel in campervans, we would recommend getting portable battery packs which are able to also double as a jump starter for your engine. This way if you leave you to drain your battery by mistake you are able to self-recover.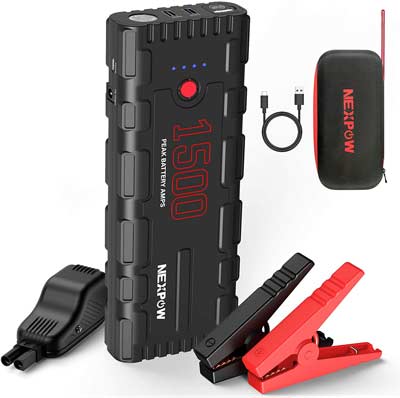 Portable Charger – Emergency Auxillary Power Jump Starter for Van Life – Check it out here
Mini Portable Projector
The most pricey BUT coolest travel gift!
What's the one thing a traveler gets fed up with? Always in search of Wi-Fi? Or a hot shower? Or a safe place to sleep? Nope, it's watching their favorite tv series on a teenie-tiny screen. Fact.
Now there is a way to have a mini-movie session in your van, hostel, or your tent!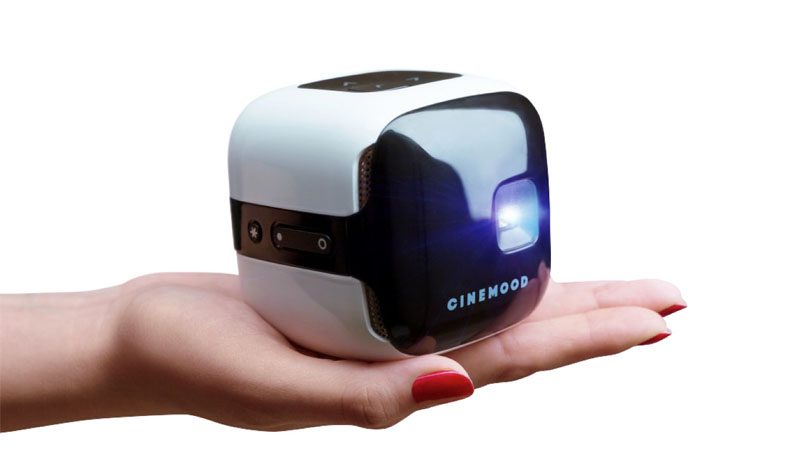 Check out CINEMOOD on Amazon
This Mini Projector from CINEMOOD allows you to project images onto any surface for a movie night inside your van, tent or outside when camping with friends or family. You can even stream Netflix and YouTube so you can watch your favorite episodes while out camping with your mates!
There're also pre-loaded movies in CINEMOOD and you can easily upload your own content as well so there is nothing stopping you from watching our favorite flicks while on the move.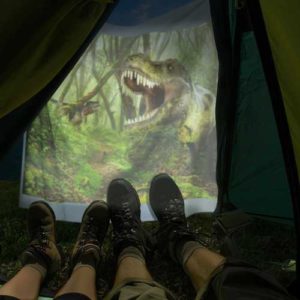 Scratch Map
A great budget gift!
This isn't just a world map we've got here, it's a travel tracker. A great budget gift for an aspiring or experienced traveler and a fun way to plan the next overseas trip and keep track of places already explored.
It features detailed cartography of mountains, rivers, and ranges, clear lines, vibrant colors, and an elegant glossy finish! Scratch the states and countries you have visited and plan your next adventure.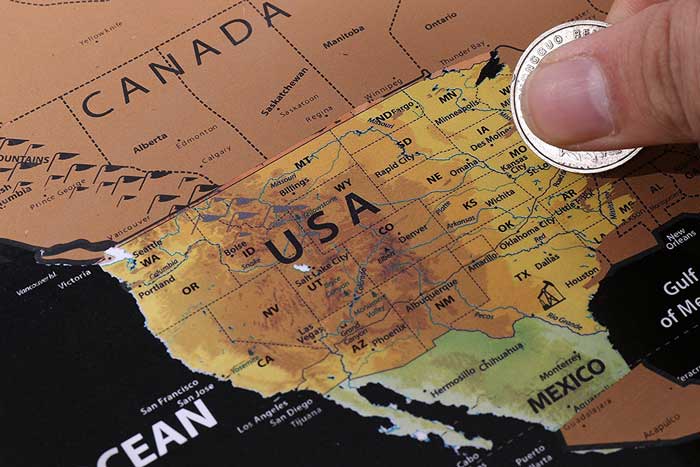 Portable Bluetooth Speaker
A Travel Gift for the Music Lover!
Ok, this isn't the most unique travel gift but we still think it's a must-have for all travelers.
There is no doubt there will be a time in a person's travels when they'll want to pump out their favorite tunes. This gift is going to help to do just that!
This portable speaker doesn't take up much space and allows you to change any home, dorm room, kitchen, bathroom, or car, into a party.
Ideal for backpacking and travel.
Travel Cornhole Game
Who doesn't like throwing things into holes?  This simple but oh-so-much-fun game is perfect to play at the campground, on the side of the road, in your backyard and is perfect to take with you on the road. We've seen this game played a lot throughout our travels and is the best way to meet people and make new friends.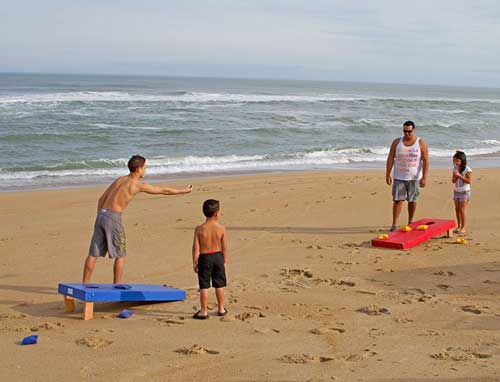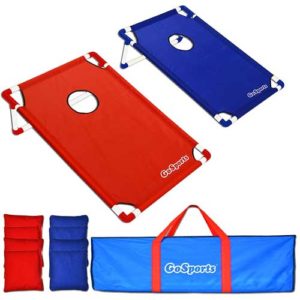 This cornhole set includes a travel case so it's extremely portable and easy to set up. Fun for the whole crew!
Tip: Drinking a beer or 2 is recommended for maximum fun!
TRAVEL SLACKLINE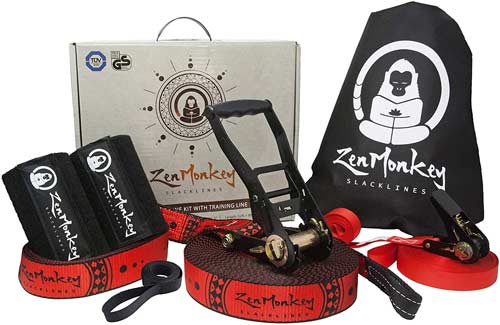 We regularly slackline in our Travel Video Series.  It's very easy to learn, a great form of exercise, and a more active style of meditation.  Honestly, we're advocates of slacklining.  It's also a great way to be sociable as you can invite other people to try and this always leads to making new friends.  Great at home or on the road.  Get one, seriously!
USB Rechargeable Headlamp
You've probably seen a lot of options when it comes to headlamps but this one from Foxelli has been our favorite and for good reason.
Not only is it USB rechargeable and waterproof but it is significantly cheaper than its competitors and we have yet to be disappointed. We have given this headlamp a run for its money over the years, we pretty much use it every day, to work under our vehicle (yes, that's pretty much every day) to go to the loo at night, and gives us up to 40 hours of constant light after one charge.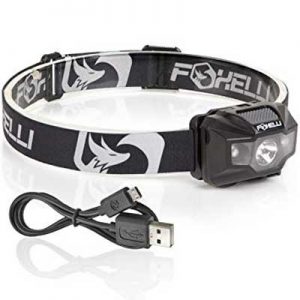 Pocket Shower
Take it from us. A WARM SHOWER IS A LUXURY!
Bathing in a lake is great from time to time but when you're camping trip is longer than that occasional weekend away then YOU NEED THIS!
This pocket shower from Sea to Summit is probably the easiest way to help your camping trip become that extra bit comfortable. The best thing is they hardly take up any space at all. Just hang it from a tree and let the sun do all the work.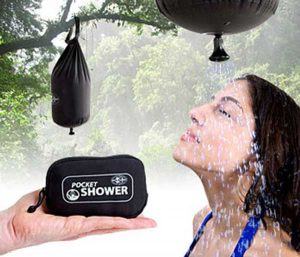 Built into the base is a compact showerhead that operates with an on/off twist mechanism to adjust the flow of water. The black fabric soaks up the sun during the day at base camp for an 8-minute-ish warm shower.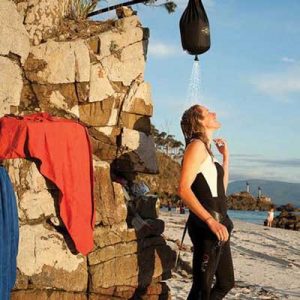 Compare Prices on Amazon or check out our article on camping shower options
The Wash Bag
We love this gift. This is the world's smallest "washing machine" that you can take with you anywhere!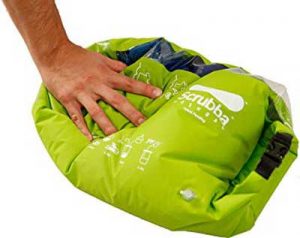 This Scrubba wash bag is easy to use by simply filling it with water, deflating, and rubbing your dirty clothes against the washboard for 30 seconds to 3 minutes.
It's the perfect gift for camping, hiking or backpacking.
LED Lantern
When your camping you want to pack things that have multiple uses. This lantern not only has multi-light settings such as an emergency strobe and red light for night vision, it also functions as a charging station. Pretty handy, huh?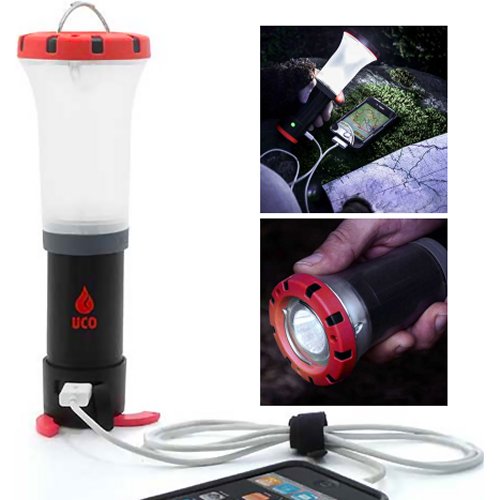 This LED Lantern is rechargeable and compact which makes it a great camping gift.
Double sleeping bag
The best things in life are meant to be shared. That goes for sleeping bags too!
It can be hard to cuddle up to your lover when you're all wrapped up separately and even harder to keep warm. So if you are planning to make some memories with a winter camping trip, then a double sleeping bag can be a great way to share body heat with your companion and have that little bit extra room while still keeping the warmth in.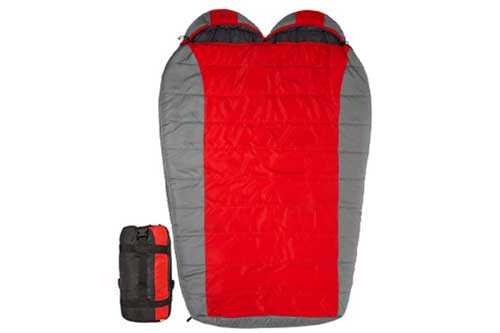 This double-wide sleeping bag is ultra-light (only 8.2 pounds) and has added insulation where it's needed most (like on your feet)
Kitchen sink
We all have that camping buddy who goes a bit overboard and packs everything but the kitchen sink.
Well now they can, and you can too!
A sink is super handy not only for washing dishes but it can also be used for bathing (the dog or yourself), collecting water or keeping your beers in cold ice.
 This Sea to Summit kitchen sink comes in different sizes and is lightweight and collapsible!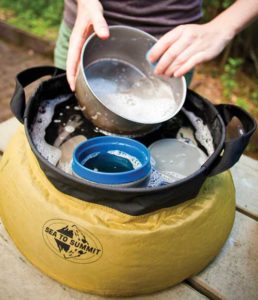 Check out our Minimalist Kitchen Gear Guide Here
The Firestarter
This is a gift that I would love to receive. I'm pretty sure I'm not alone with struggling to always successfully light a campfire. Too many times I've just given up and gone into my sleeping bag for warmth. But with this handy tool, you'll never be without fire again!
This fire starter also features a built-in compass and a special emergency whistle so it's a pretty handy multi-functioning survival tool, perfect for people who love the outdoors!
So a gift that will guarantee to keep your friend or loved ones warm is a good gift in our opinion.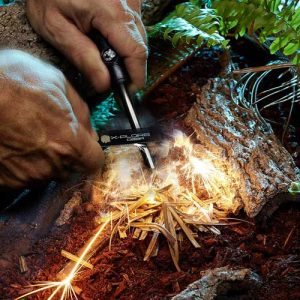 Foldable Fire Pit and BBQ
Super convenient for full-time van life and weekend camping trips, this foldable fire pit will be worth its weight on your next trip.  Reasonable price, a great product!
The fact that it folds flat makes it much more useful for camping trips and van life.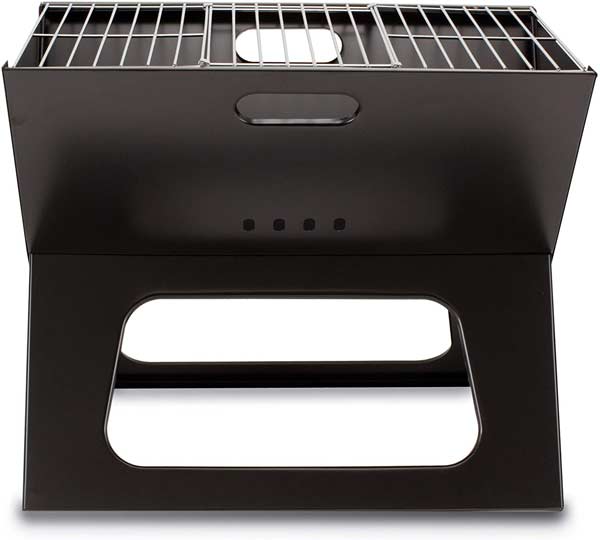 Check out availability and prices on Amazon
Offset your Travel Carbon Emissions
As minimalists, we are big fans of gifts that are non-materialistic… So how about giving the gift of trees?  Even if you can't plant the trees yourself, you can put some funds towards Gone West who will plant them for you.
Check out the packages available here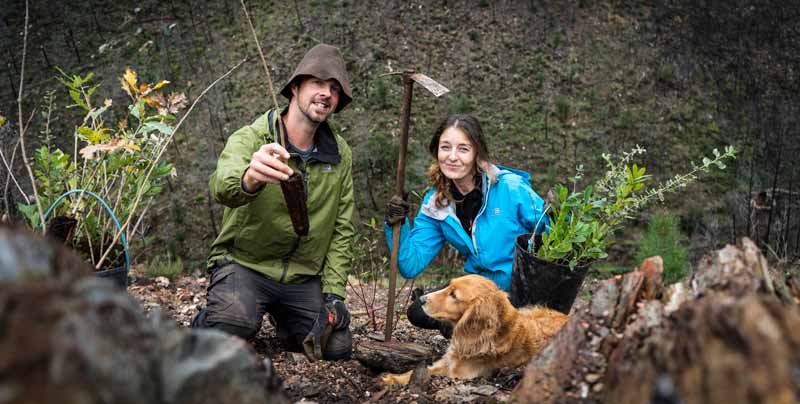 Hand-Made Ultra Thin Travel Wallets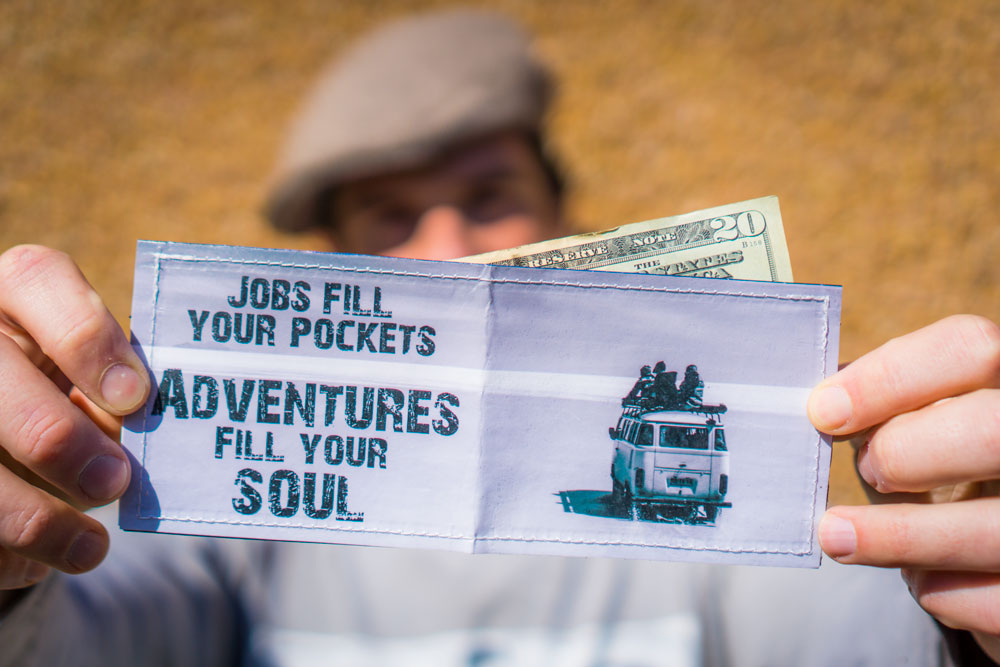 Free International Delivery on This Wallet – Claim Yours Here