A Complete Guide To Van Life
Almost everyday we receive questions about "How To Live The Van Life" from you guys who are following our Van Life Series frollowing our adventure through the Pan-American Highway and now Overlanding Around The World. We get it, there is a lot that you need to know before living the van life and we wish we'd had a complete guide to Van Life before we started living and traveling full time in a vehicle. So here it is! We sat down for 6 months to put together this Expert's Guide to Van Life together for you, and believe us, when you read the reviews you'll see that it does not disappoint.
Who Is This Guide For?
This Complete and Comprehensive Guide to Van Life is for anyone interested in traveling, working or living in a vehicle! Regardless of whether you are planning to be a weekend warrior, a part-time adventurer, or a full-time nomad living on the move; the information in this guide will provide you with all the answers to your questions, even the one's you didn't yet know that you needed to ask!
This Expert's Guide to Van Life has been created to empower you to achieve a happily balanced and healthy life based out of a vehicle.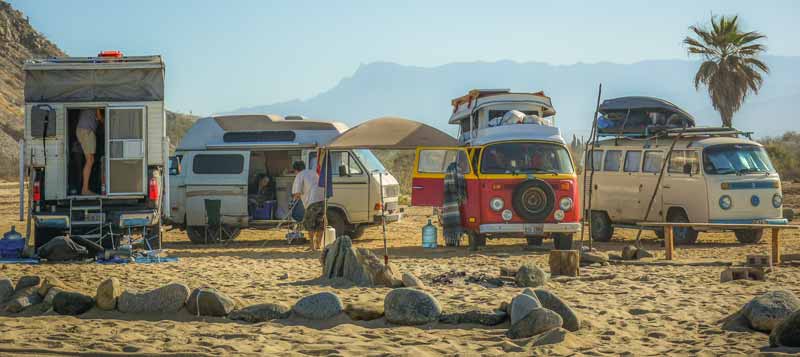 How Does The Guide to Van Life Help You?
They say that moving house can be one of the most stressful times of your lives. Trying to down-size your living footprint into a tiny mobile home certainly comes with some challenges.  If you are thinking of having short-term or even full-time adventures from a vehicle-based lifestyle there is a lot to consider.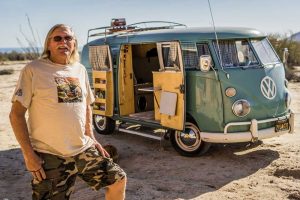 There is a lot of information available for free but it takes a substantial amount of time to wade through van life blog posts and YouTube videos to find the answers you need. Quite frankly searching for this information can become overwhelming and seriously time-consuming.  The harsh truth is, this is the main reason why the majority of people never achieve their dream of life on the open road.  They simply never make it past the dreaming and planning stages because they get overwhelmed with all the details of embracing nomadic life.
That is why we've combined our years of experience with what's working for other members of the vehicle-dwelling community, to create an expert's guide to living big in a tiny mobile home.
Now, you can have all the info at hand in one place to empower you to achieve the lifestyle that you've been dreaming of.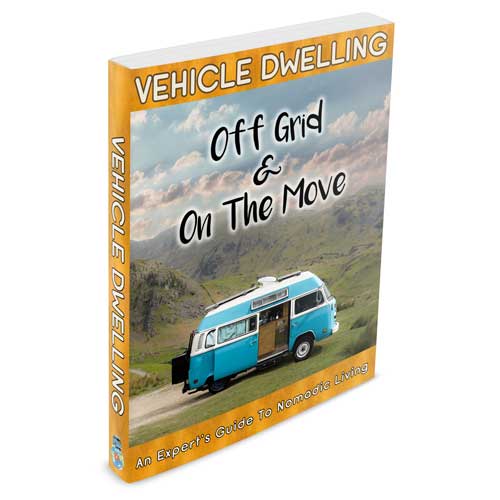 Size: 267 Pages of Essential Advice, Information and Inspiration.
Published: 2020, 3rd Edition
Format: eBook (14 Mb PDF) Full Color Photographic Edition
What's Inside This Guide to Van Life?
STAGE ONE – Preparing For Nomadic Life
Everything you need to know about finding and customizing your vehicle for living a comfortable life Off Grid & On The Move, as well as essential personal preparations required to live or travel in a vehicle.
STAGE TWO – Living The Van Life
From stealth camping and wild camping to how to stay clean and healthy, this section is all about the fun part, life on the road! We'll be sharing everything you need to know from how to stay safe in your vehicle, how to stay connected and even how to manage pets, all whilst you reclaim time to follow your passions.
STAGE THREE – Lasting and Making Your Nomadic Life Sustainable
In stage three we share with you how you can mitigate the biggest challenges you'll face and how you can make this lifestyle sustainable through a wide range of nomadic employment opportunities which can actually result in you having more disposable income than when you lived on the grid!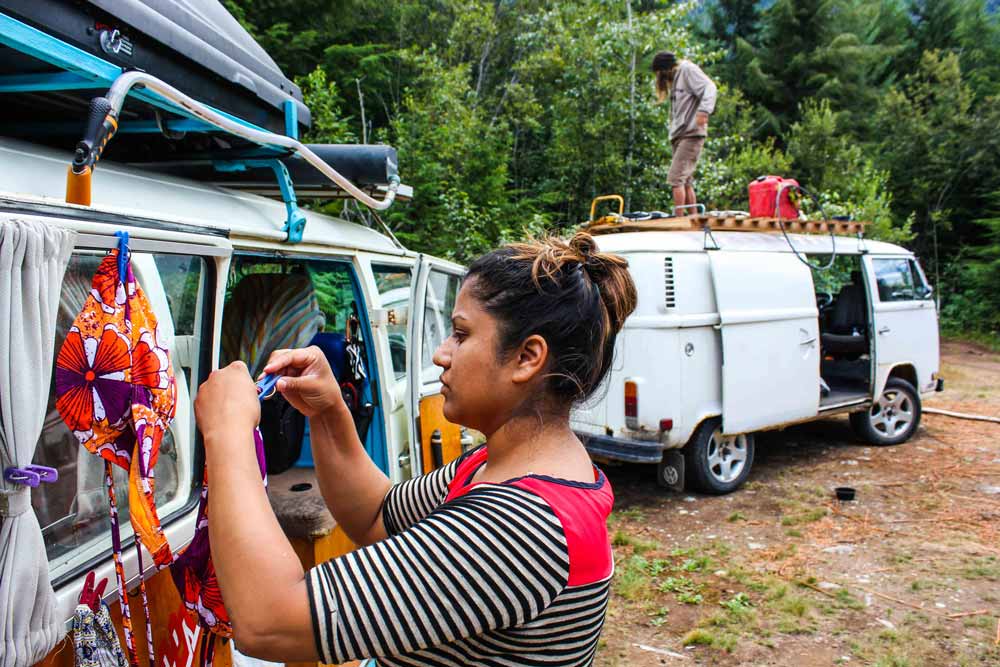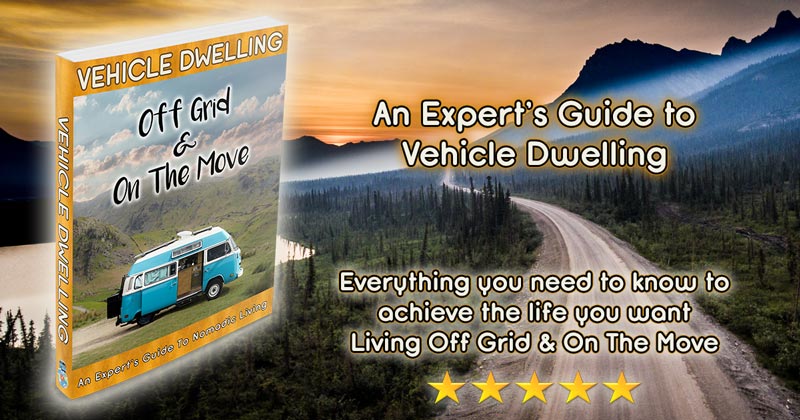 ---
Who Are We?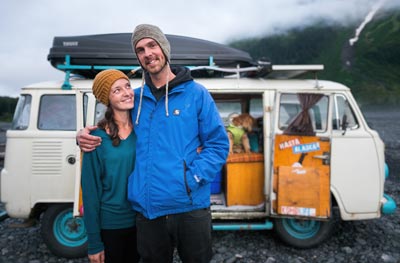 We are Ben and Leah. Two full-time nomads working and living out of our classic Volkswagen Kombi. Together we have over a decade of vehicle dwelling experience.
As you can see from our Hasta Alaska Travel Series, we've lived in our vehicles everywhere from Arctic Alaska to the Andean desert, through South, Central and North America as well as Australia and are currently driving around the world in our van
We decided to write this Guide to Van Life to share the experience we have of this unique way of life. More importantly, to spare others from the difficulties and challenges that we have encountered and overcome from living this lifestyle. We hope it serves you well.
Happy Travels