How To Keep Clean On The Road
If you have been thinking of taking on van life, keeping clean is one of those things you have to be on top of if you want to thrive in this lifestyle. For those of you that really want to give Van Life a go but don't want to be a 'stinky bum that lives in a van', then keep reading.
Here are some alternative options for Keeping Clean on the road:
Can you see yourself doing any of the following?
#1 Installed Showers
Showering in or around your van is easy to do even without an installed shower however, being able to always have your shower with you will eliminate the need to have to search for showers or a lake to bathe in. If you are installing a shower in your rig and it's powered by propane, we have a free guide to help you safely set up a propane system in you vehicle
During the Hasta Alaska Project we had a solar shower attached permanently on our roof that gives us warm water heated from the sun. Obviously if there is no sun then you're having a cold shower so this isn't always ideal.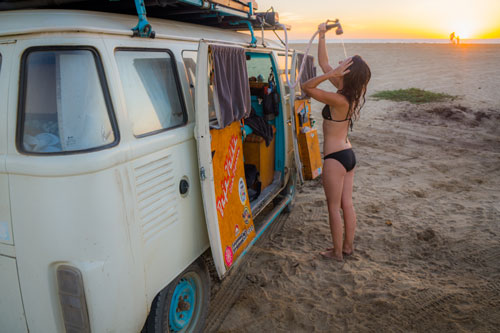 A cheaper option is a homemade shower which can be made by using some Black PVC tubing and attaching a hose to the end- we made one that we used on our journey through Latin America and it worked great. Check out this instructional video if you want to build your own off grid portable solar heated shower
We shared our new design for a complete luxury on-board water system for van life including a diagram – this system will really give you the comforts of home living
If this is your preferred way to keep clean on the road then check out the List of Shower Options best suited for campervans.
#2

Gyms,

Recreational Centres and Campsites
When there has been no sun to heat up our solar shower and we really want a hot shower, we find somewhere we can pay a little fee to use theirs. Many Van Dwellers buy a membership to gyms that have facilities nationwide and allows multiple entries. This is great option until you decide to go off-grid so you may want a back up option.
#3

Solar

Shower Bags
These are a cheap and convenient option that you can easily store and take with you in your vehicle. It's a handy off-grid solution that only requires you to fill up and hang up out in the sun when you have settled down for the day. Unfortunately, you can't really store the bag permanently on your vehicle when you are traveling but it's a great option if you're setting up camp for a few days.
Here is a 10 Gallon / 40 L Portable Shower Bag – we wouldn't recommend one larger than this.

Yes, we really did have a late night sprinkler shower- we were desperate!
#4

The

Bucket Shower
If you don't have either of those a collapsible bucket and a cup or a wash cloth will do the job. We call that an Indoshower because that's how they shower in South East Asia, particularly Indonesia. This method might get old quickly but it's an option if only temporary.
#5 Public Bathrooms
It's not ideal but if you are desperate then there is no harm in using water from a sink to clean the important bits.
You can even use a travel bidet to help you clean yourself. These things are a life saver for us! Before we found out about these, we were using a kids toy water pistol to squirt water on our privates (true story!) That did the job but take our word, these travel bidets are much much better.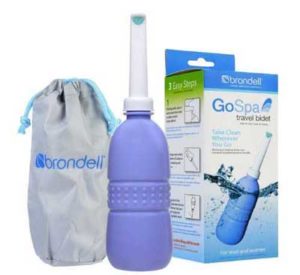 #6 Wild Bathing
Whenever an opportunity arises to jump in a lake, river or jump under a waterfall, we take it! Even if it is freezing outside and the only option is to jump in an icy glacial fed river, we'll go there. There is nothing better than bathing in nature, as cliche as it sounds, it makes us feel alive.  If it's way too cold, we usually prepare our van beforehand to have some extra blankets handy and to have our portable heater ready to go, just to warm our bones up.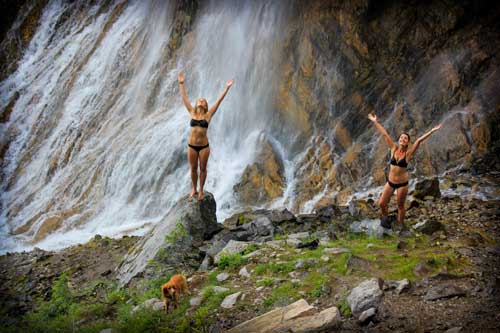 Keep in mind to always use biodegradable soap and rinse away from the water source so you don't contaminate and deposit suds straight into the water. 

This is the soap we use: Earth Spirit Organic Body Wash
#7
The 'Baby Wipe' Shower
This is our in-between showers or last resort option. It isn't the best way to keep clean but it does the job! We try to use antibacterial wipes (not the house cleaning kind) which leave us feeling a lot more cleaner than the common wipes you get off the shelf. You can find a whole range of antibacterial wipes online, so stock up before you set out and always have some handy. You'll be using them a lot more than you you'd think.
So, if you are thinking of getting out on the road either for a short trip away or long term vandwelling, we hope you can find some comfort in knowing that you can keep smelling and feeling fresh and clean.
---
New to Van Life?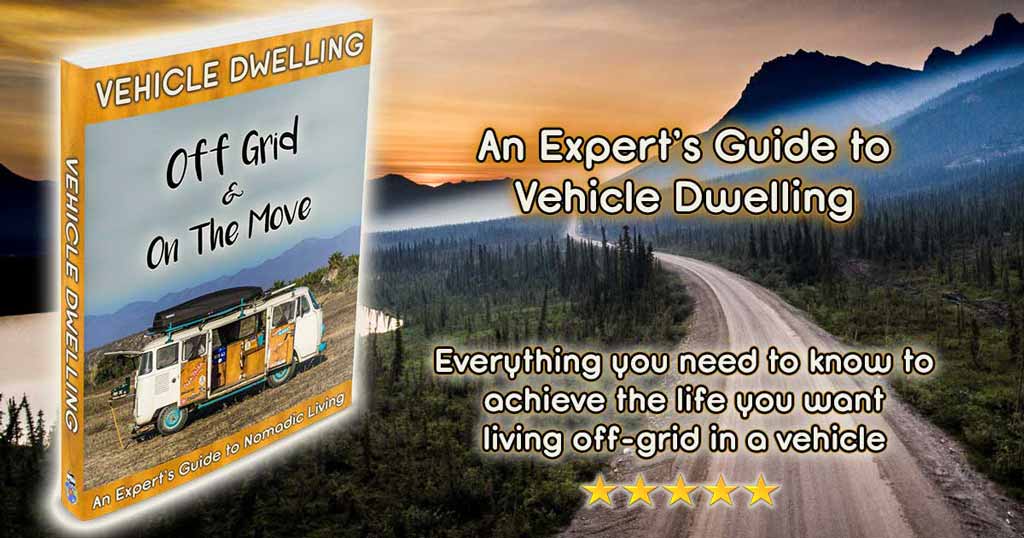 ---
For a List of Off Grid Shower Options: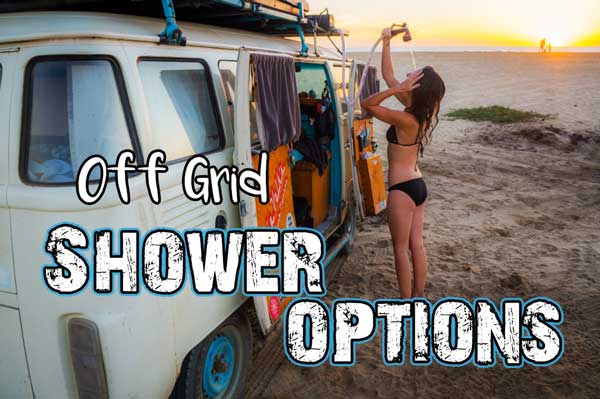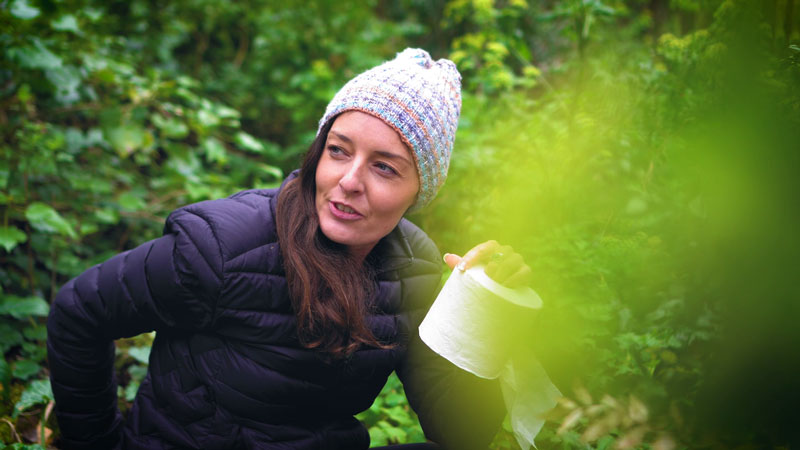 Please share below some ways that keep you fresh while you are living on the road and let's help out those that are curious to start their own Nomadic Lifestyle!
Tell us what you think?