Campervan Heating Options
If the idea of living in a vehicle when it's freezing outside isn't very appealing, don't worry, there are solutions. Below we go through the most common Campervan Heating Options and the most popular products on the market.
Just a reminder: If you have any propane burning appliances in the vehicle it is important to have an LP gas detector and an CO (Carbon Monoxide) detector to keep you and your loved ones safe.
*Now Including European Heater Options for Campervans

Portable Heaters
Portable heaters can run from a propane canister or can be connected to your gas/propane tank.
Ventilation must be provided for these heaters as they produce some moisture in the air as the propane burns. It is important to make sure that the heater you buy has a low oxygen shut off sensor for when the oxygen level drops too low, and that it has a tip over switch to turn off the heater if it tips over.
Mr. Buddy Heater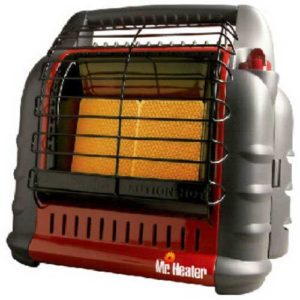 A range of Mr. Buddy Heater Options can be found on Amazon
Mr Buddy Heater Alternative for Europe
Swivel regulators and single control

Automatic low oxygen shutoff system

Accidental tip-over safety shutoff

Heats up to 450 square feet

Low, medium, and high heat level control knob for steady temperatures
Camco LP Gas Heater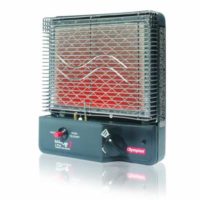 These heaters can be found on some RV sites or on Amazon
Adjustable from 1600 to 3000 BTU/hr 

Wave heaters operate on low pressure gas, and can be wall mounted or used as a portable unit

No electrial drain or battery connection make it the ideal solution for boondocking and dry camping

Wave heaters operate silently-no fan or blower noise

Equipped with a safety shut-off valve to help prevent accidental non-ignition fuel discharge
Propane Furnaces
These furnaces operate much like a home furnace.  They require a bit of effort to install but can be a great option for your vehicle. Again, please be aware that you should install a CO and Natural gas detector in your vehicle. Just google Propane Furnace Dangers and you will come across a lot of stories like this one from Roadtreking.com
Propex Furnaces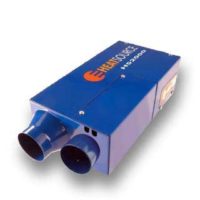 Check out the Propex website for these furnances
The Propex Furnaces can be mounted externally underneath the vehicle freeing up valuable interior space. The furnace is a propane fired blown air heating system. Offering energy-efficient, thermostatically controlled blown hot air totally independent of the engine. These particular furnaces are designed especially for recreational vehicle use.
---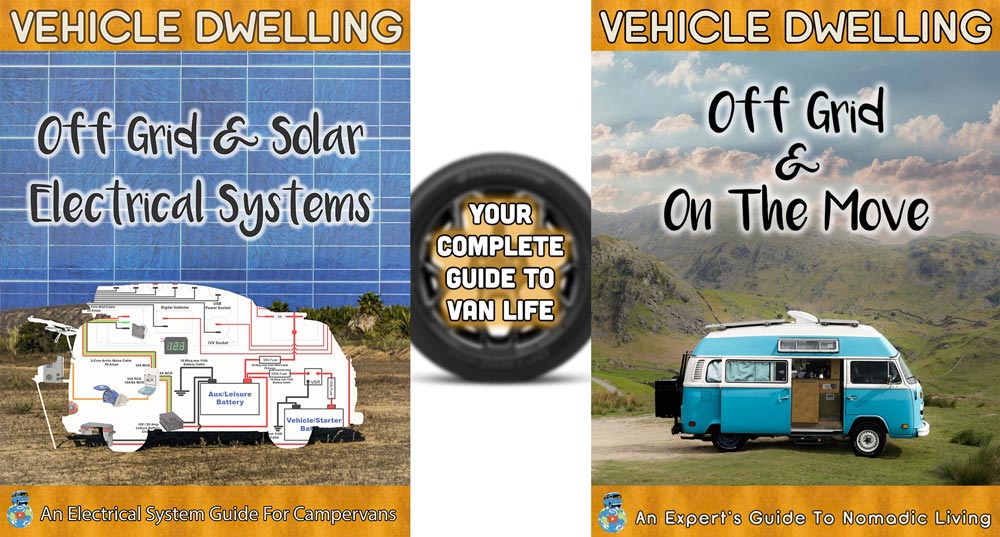 ---
Suburban Furnace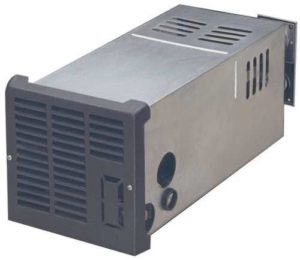 There are a range of Suburban furnaces for you to compare and read reviews on Amazon
Electronic ignition

Vent assembly included

Ideal replacement furnace

Reliable performance

Direct discharge furnace, 12 Volt DC
Gasoline or Diesel Heaters
A great option for your vehicle would be to install a Diesel or Gasoline furnace. They are able to draw fuel from your vehicles fuel tank however, the better heaters are very fuel efficient.
SNUGGER Diesel Air Heater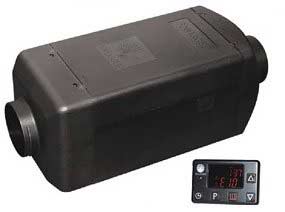 This Diesel Heater was found on Amazon and has more specs on the site
Snugger air heaters are suited to the vehicle no idle reduction market. Proven industry technology. Snugger vehicle air heaters are designed and manufactured to ISO standards.The heater features a compact design, simple maintenance, safety protection, self diagnosis fault code system, low exhaust emissions and very low operating costs.
Webasto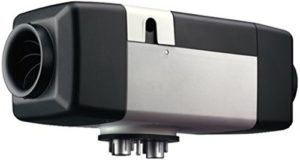 You can find Webasto heaters in some RV sites or you can first check out reviews on Amazon
Webasto Air Top diesel fuel air heaters provide continuous heating output via stepless modulation, ensuring constant cabin temperatures and a better solution in compartment and cabin heating. They operate quietly and consume very little power or fuel. A robust composite casing protects the unit against high temperatures and salt. Webasto heaters are a powerful source of heat on any vessel.
Some helpful sites for Campervan Heaters
---
Products mentioned in the Video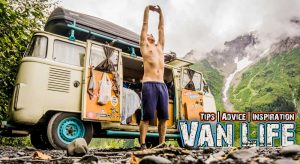 Do you have any advice to share? Please share your stories with the community so we can all learn from each other 🙂There are Amazon affiliate links in this article