Preparing For The Road
The road is calling! Whichever rig you decided was the best Adventure Vehicle for you you will need to ensure that your vehicle is ready as you are for living the Van Life.
For those of you who are itching to get out there and do some camping or road tripping, we want to make sure that you are well prepared to get on the road with the least hassle and hopefully zero issues. We've been there and we've learned many lessons!
Whether this is your first time living the Van Life or you're getting ready to get back out there, we've got some tips for getting your vehicle ready for the road.
So, let's get started!
First! The most important task…
Service Your Vehicle
Like, REALLY service it! – Give your vehicle a thorough maintenance check before you go.
Get under it, in it, over it, and through it – check that everything is running and working to standard especially if it's been sitting over winter waiting for you.
You'll want to have a build & maintenance log (we call it our "Captains Log" because we are geeks at heart).  In this log, you should record the known dates and maintenance intervals for all major components that are required during your service.  When did your tires get rotated?  How long ago were your oil and air filters changed, what about spark plugs? Are your wheel bearings in need of grease soon?  This list goes on. The miles rack up quickly when you are on the road, so you need to see these maintenance intervals coming or they will catch up with you when you least expect it.
There is nothing worse than starting off a trip all excited to get to your destination and something stops you dead in your tracks. You're now stuck on the side of the road waiting for help to arrive or spending your trip oiled up and enjoying the view under your bus – Trust us on this you don't want to be in a situation similar to ours when we were Crossing The PanAmerican Highway. Get as much work done now and get it done WELL to avoid it ruining your trip or wasting precious time that could be spent exploring.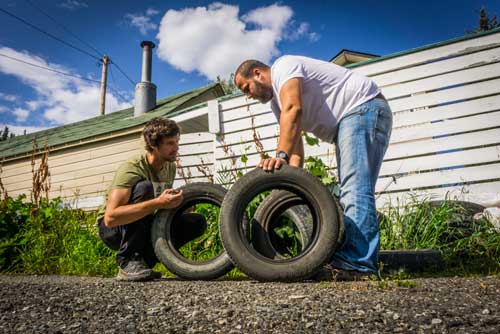 Here is a rough list of what to check and change:
Change Oil Filter, air filter, and coolant: Check that ALL your fluids are up to topped up and in good condition:
Engine Oil, radiator coolant, Brake fluid, Transmission fluid, power steering fluid (if you have it), and windshield fluid. Have a good look for 'wet spots' to make sure you aren't leaking fluids or grease.
Check those tires and change them if needed (don't forget to check your tire pressure!)
Consider getting an alignment done if you suspect uneven wear on your tires – (Monitor tire wear closely as you rack up the miles)
Make sure those all those hoses and belts are in good condition and nicely secured. – Especially Coolant and Fuel Hoses
Change any faulty bulbs– make sure both the rear and front lights are working.
Check your CV Boots are clean and intact, do the joints need greasing?
Get a grease job, on your undercarriage and spray some Lithium grease (the best stuff) on your door hinges 
Check your battery and… last but certainly not least, your brakes (this includes hoses as well as drums, shoes, discs, and pads).
Phew.
There is probably a lot more but you know your car best – Just check everything!
If you don't have time or the means to do this yourself, drop your vehicle into a mechanic before you go but give it a once over yourself- Just to make sure!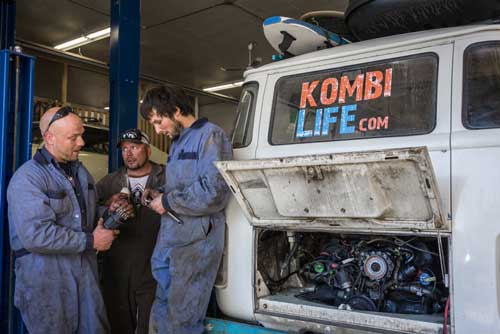 Portable Tire Rescue Kit – Check Prices on Amazon
Even with new tires, a puncture can happen at any time, fixing it is easy with a kit like this and is a must-have for any long-distance trip
Portable Jump Start Kit
Charges your devices AND starts your ride, nice!
Chances are you won't need it, but it certainly gives us peace of mind to know that even if our battery fails or the light is left on, we can still recover ourselves anywhere and everywhere without calling for help.
Compact Tow Strap
Under $10 bucks on Amazon – if you don't have this you are crazy!  This will get you out of a jam, anyone can pull you just a little further to a garage or somewhere that can help without the need to call a tow truck, saving you $$$s – this is your cheapest insurance policy
We're not trying to be pessimistic here, you'll probably have trouble-free motoring, but when you use your vehicle more, it gets more wear. You need to be prepared for what you are intending to do!
Now for the most dreaded of tasks…
Clean Your Vehicle
Clean it all out! – This is definitely our least favorite job
It's always great to start a new adventure with a sparkling clean vehicle. You'll be surprised at how much dust is on those seats. So vacuum, scrub and polish- Inside AND out!
Get rid of mold- If your vehicle is anything like ours you will have mold and mildew from the damp conditions. Mold is not only bad for you to be breathing in but it can do damage to your vehicle. Using a mild solution of bleach should be effective in getting rid of minor mold.
Remove the rust– Well as much of it as you can. This can be a big job but it's good to at least inspect to see if rust has done any minor damages that can be fixed before you set off.  If you are headed anywhere where they salt the roads consider getting a decent undercoat on your vehicle to protect your investment
Cold and rain, heat and sun…
Prepare For The Elements
Fill it, fix it! – prepare your vehicle to deal with those harsh conditions and keep yourself comfortable in your temporary home
If your adventure vehicle is anything like ours you'll need to spend some time finding those holes and cracks to patch up around the seals of windows and doors. There is nothing worse than waking up to a puddle of water from the heavy night of rain and the potential of rust will want to be avoided at all costs. So fix those leaking windows!
Insulate your vehicle. If this is your first time preparing this vehicle there are a few ways to insulate and get the maximum warmth.   Our Van Life Ebook goes into more detail about preparing your vehicle for the elements. It's definitely worth a read for anyone thinking of living this lifestyle.
Are you ready for the heat? If you're headed south or anywhere where the temps are soaring then be sure to plan ahead.  We're especially looking at you Canadian, eh 🙂  Seriously though, get some 12v fans, and also consider a low-power USB fan that you can leave on for longer periods without draining your battery. And finally get some shade, seriously, you should consider getting an awning on the side of your rig if you don't already have one.
If you're thinking of getting an awning, seriously consider a 270-degree awning like this one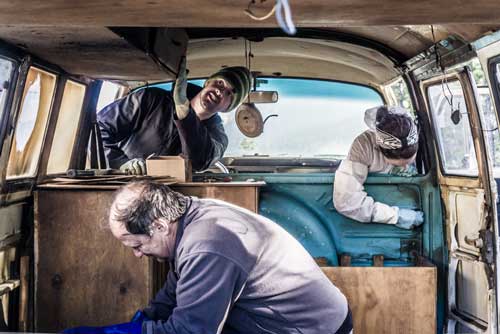 and lastly the fun part…
Give It Some Love
Turn it into a home! – While you're out on the road this will be your home away from home- so make it cozy!
Prepare your bed and shelving. Get a comfy mattress, soft sheets, and pillows. This is going to be the place you will need to recharge after a long day. So put some effort into making it work for you.
Organize your space so that you and your dog, partner, friends, or Aunt Betty can live or at least sleep comfortably no matter what size your vehicle. Check that every available space is used effectively. An organized vehicle will help you to be efficient. Be a minimalist and only bring the necessary items for your tiny home. Try taking a look at our Minimalist Kitchen Items Checklist for some inspiration.
Decorate and make your adventure vehicle your OWN. Living in a tiny space can be tough, so putting in some effort to make that space appealing for you and your travel partner will make a huge difference to your life on the road.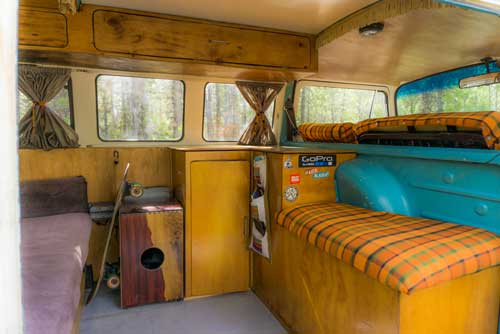 It pays to put in the extra effort and money to make sure your trip can go as flawless as possible. Something is bound to happen on the road, whether it's a flat tire or a flat battery, you want to make sure you spend the least time possible on mechanical issues and enjoy your time in the outdoors.
Our Guide to Van Life and Vehicle Dwelling answers many questions and concerns you are going to come across on the road.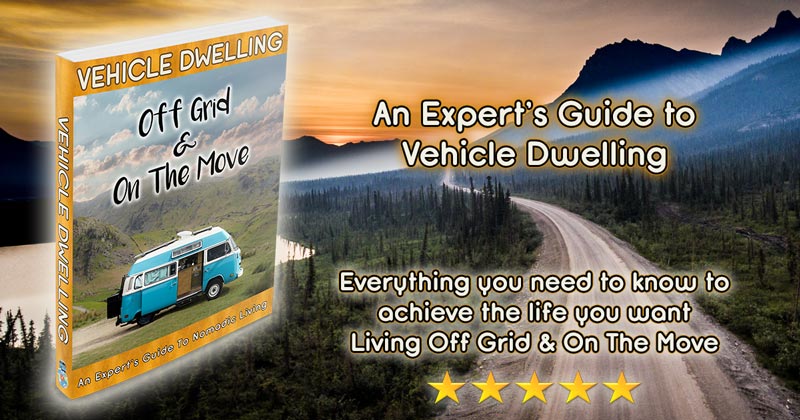 Feel free to share your ideas on how YOU prepare for your road trips in the comments below
This blog is about sharing ideas and reaching out to help and guide fellow adventure seekers.
Happy Travels
Tell us what you think?