Tips for Stealth Camping
Whether you like it or not, Van Life at some point requires you to Stealth Camp. There will be times that you will rock up to a town late or for one reason or another are unprepared for where you are going to sleep. So for those "Where-the-hell-am-I-going-to-park?!" moments, we've put together some Stealth Camping Tips to help you out.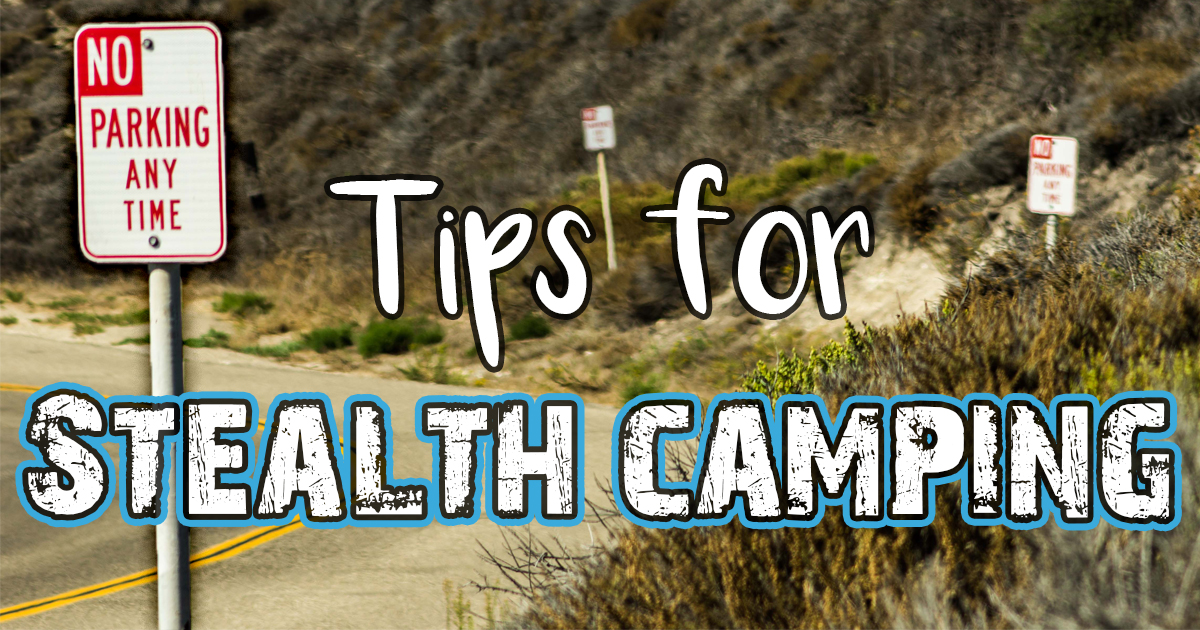 We have spent a lot of time living in a van in Latin America and finding free spots to park and camp was not nearly as difficult as when we crossed over into the US and Canada.
Urban Stealth Camping is one of the things we dislike most about Van Life. We hate to feel like we are not welcome or may be disturbing others when we are in our mobile home so in order to respect others, we give ourselves some rules to follow. Having a good night sleep is imperative to stay healthy and happy on the road. If you can, preparing and planning to find a private and safe spot where you can rest for the night is much better than a last minute side-of-the-road option.

10 Tips for Stealth Camping
1. Stay Quiet and Keep Lights to a Minimum
You don't want to draw attention to yourself when you are Stealth Camping and will want to try to blend in and look like every other parked car. You'll probably want to avoid pumping your nightly Game Of Thrones episode before bed and keep noise to a minimum. Try not to make it too obvious that you are in your vehicle by keeping as quiet as possible and lights dimmed. We have lights installed that work best for when we're in stealth mode and have good curtains or blinds to block out any light.
2. Keep Clear From Any Signs That Say 'Private Property' or 'No Trespassing'
This is pretty obvious. You don't want to get anyone upset or even worse- shot at! People can become suspicious of a strange vehicle near their property especially if there are clear signs warning you to stay away. Also, no-one likes the look of a van parked near a school. Actually, it's probably best to stay clear of anywhere where children like to hang out. This just creates alarm bells for parents or passers-by.
3. Have a Clear Exit
Always park so you can have a quick exit if you get into any trouble and never park behind any gates, just in case they get locked overnight.
4. Get Out Early
Move your vehicle before people start their day. This avoids being noticed and allows you to move to somewhere more private to have your morning coffee and prepare yourself for the day.
5. Be Aware of What is Around You
Make sure the spot is safe from passing cars and not blocking any other streets or driveways. It's also good to make sure you are not parked where someone or something will keep you awake all night, like train track maintenance!
6. Don't Park in the Same Place
Keep moving to avoid people and locals noticing and worrying that you are there.
7. Park Somewhere Safe 
If you are in a bad neighborhood or town it is best to park in places where you will feel safe and secure. For example, in Latin America we would find a police station or 24 hour gas station to park overnight.
We have written more about stealth camping in Latin America in our VanDwelling Guide eBook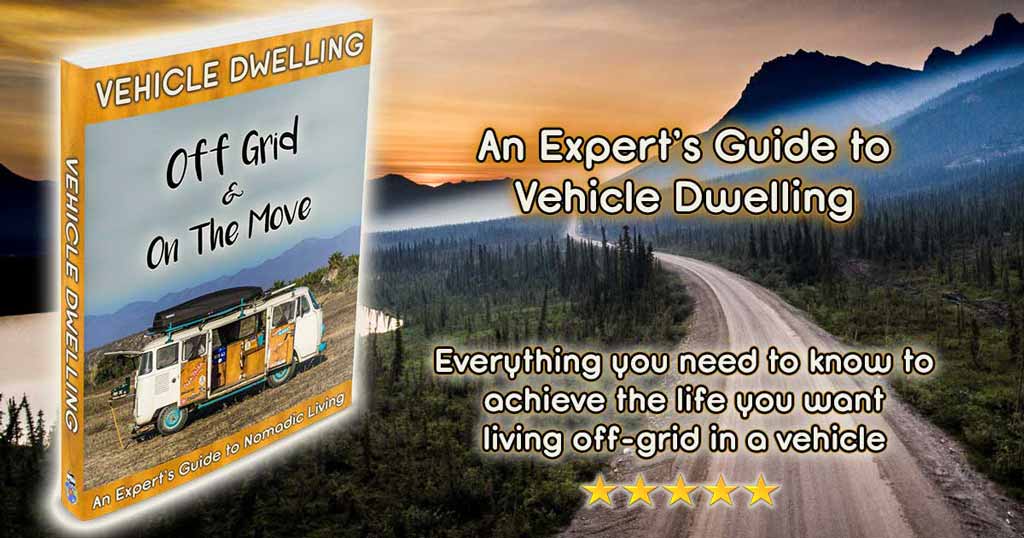 8. Park in Spaces Where You Aren't Noticed
This could be by blending in with other cars around you or parking where you don't stand out.(Like in the shadows) You don't want to seem creepy so use your judgement and make decisions that will least affect the locals and keep you safe. Some people prefer to park under a well lit area so do so if it brings you more comfort. Just remember to keep your activities outside of the car to a minimum. Brush your teeth and cook your dinner before settling in your spot for the night.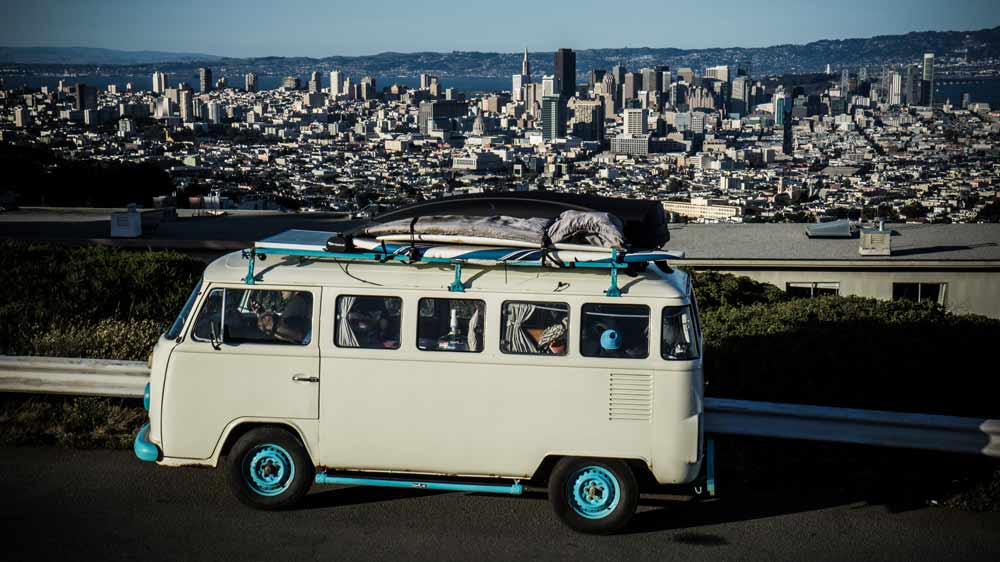 9. Park Somewhere Flat
This sounds pretty obvious but there have been plenty of times that we have rocked up to a town late and tired and somehow ended up sleeping with our feet above our head and when you are trying keep your presence on the DL – the last thing you want to be doing is jacking up your rig. Which leads us to our last and final tip..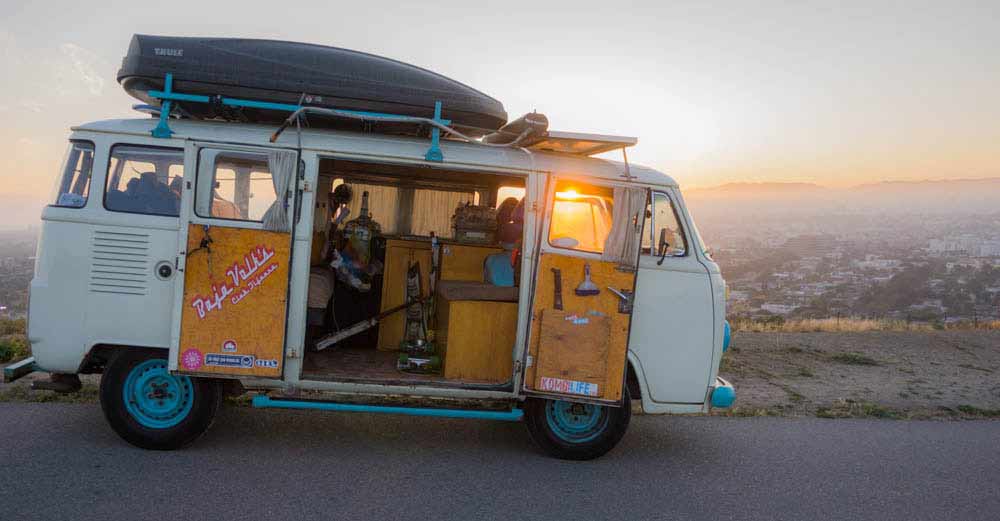 10. Prepare Where You're Going to Stay Early 
This isn't always possible but if you can, try to have in mind where you are going to park for the night. You don't want to be driving around in the dark or stopping to read every sign whilst you're driving up and down streets. In saying that, it's best not to arrive at your 'camp spot' too early to avoid you hiding in your vehicle longer than you have to.
Don't forget to leave no trace!
What is the Best Vehicle to Stealth Camp in? 
This article and video will take you through the pro's and cons of the most popular Van Life Vehicles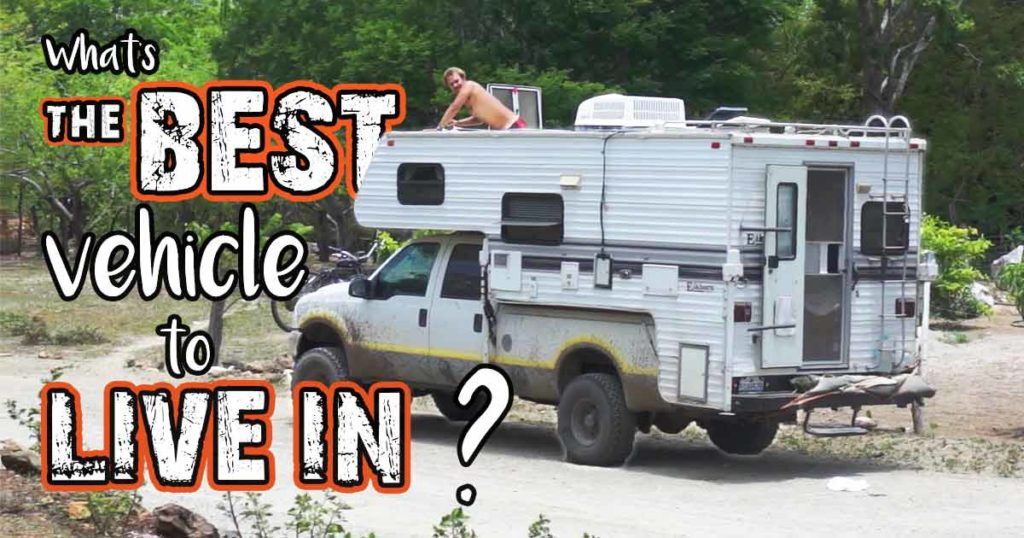 We would LOVE to hear how you guys feel about Stealth Camping

:
Do you feel Safe and Comfortable Stealth Camping?
 How would you feel if someone was Stealth Camping in your street?