Description
Complete Guide to Off-Grid Vehicle Electrical Systems
This comprehensive 3-part guide is here to help you understand, design, and assemble a Vehicle Electrical System to meet the demands of your Off-Grid lifestyle.
Whether you're setting up an Off-Grid Office for full-time Nomadic Living or building a simple campervan for weekend van life, this guide provides you with all the necessary knowledge to build a mobile electrical system so that you can truly take your life off-grid and on the move.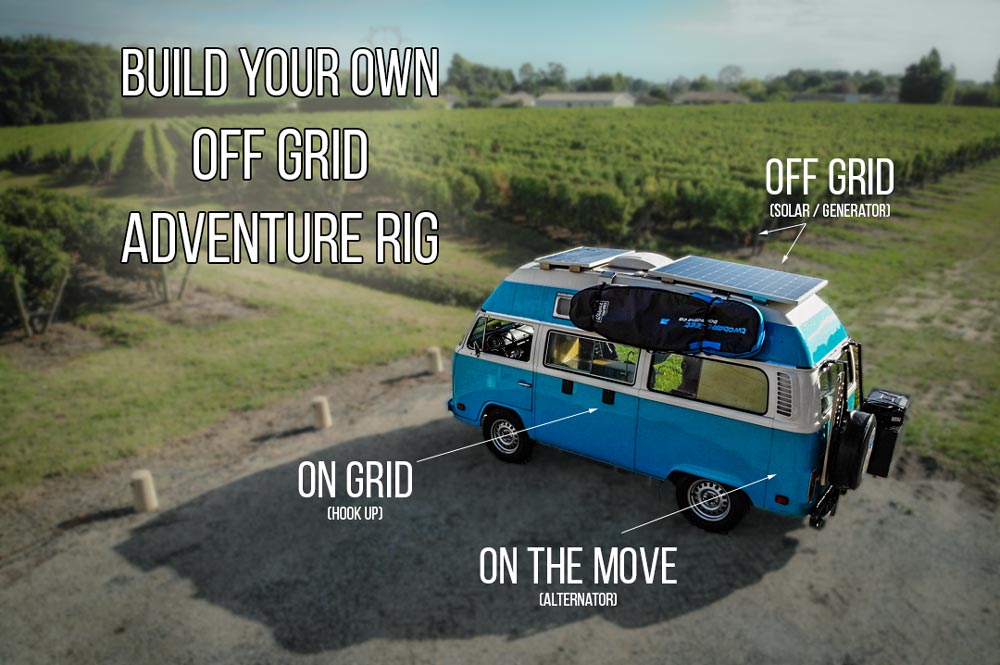 STAGE ONE
Understanding Mobile Off-Grid Electrical Systems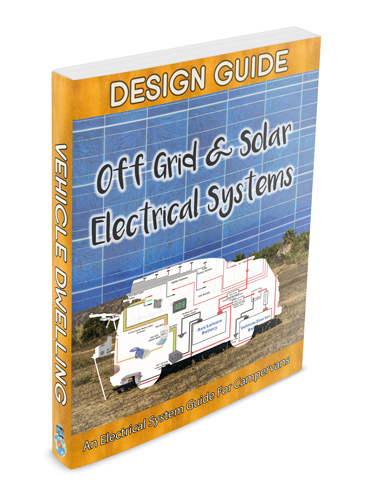 Our 78-page Guide is here to help you obtain the key knowledge required to design and build your Off-Grid Vehicle Electrical System.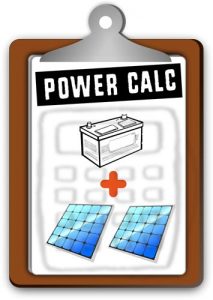 Using our Free Power Calculator, we'll guide you through how to calculate your power requirements, battery bank, and solar array size to match your personal lifestyle.
We'll discuss the Best Battery Options and Recommended Gear for all budgets including huge reader-exclusive savings on Lithium battery banks; plus vital information to ensure you Build a Safe System by Correctly Sizing Cables, Fuses, and Breakers.
We'll learn how to build the most efficient electrical system, examining all Battery Recharging technologies, including On-Grid, Off-Grid, and On The Move charging, plus all the required knowledge to Build an Effective Solar System for your adventure rig.
Finally, we'll share everything you need to know about How to Maintain and Troubleshoot your Electrical System and how to Avoid Costly Mistakes so that your system provides you with sustainable off-grid power, wherever you wander.
STAGE TWO
FULL HIGH DEFINITION WIRING DIAGRAM
To build your own system, it is mandatory to have a plan (otherwise known as a Wiring Diagram).
We've done the hard work for you and put together a complete system wiring diagram included in this package as a High Definition Printable Download.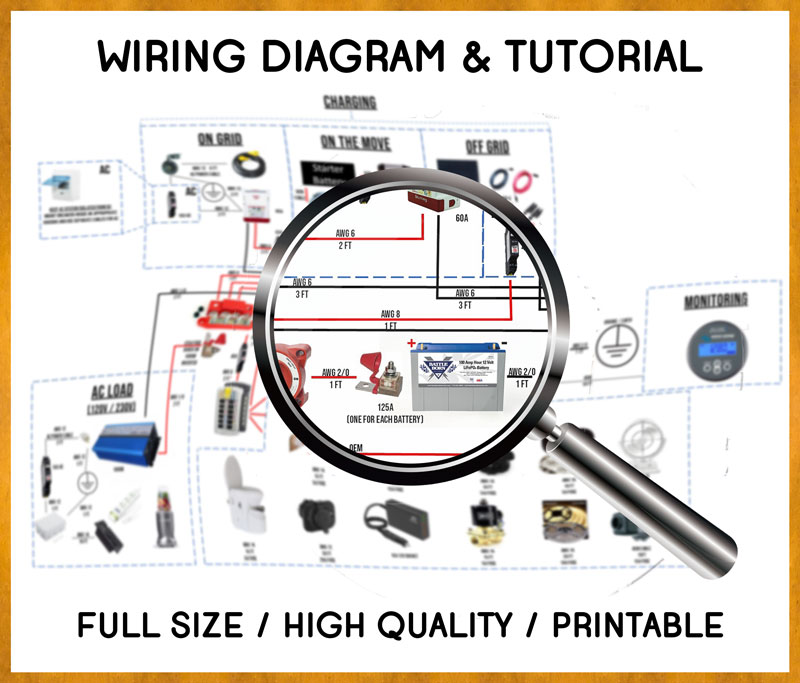 STAGE THREE
STEP-BY-STEP TUTORIAL

Once you've acquired the knowledge through our book and downloaded your Wiring Plan, we'll guide you through the Building of your Electrical System in our Detailed 30-page step-by-step tutorial. Together we'll build your vehicle in a Logical and Methodical way – eliminating all safety issues that can arise from a custom mobile power system.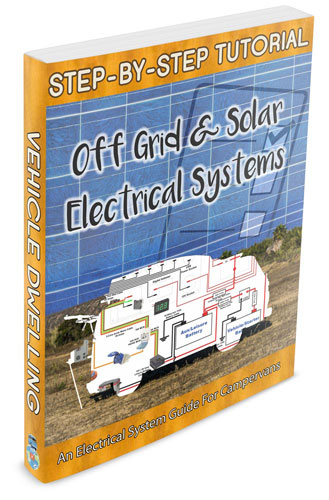 Your Package Includes
78-Page Introduction to Mobile Off-Grid Electrical Systems
30-Page Step by Step Tutorial
Full-Size Printable System Wiring Diagram
Free Battery Bank & Solar Array Sizing Tool
Exclusive Discounts on Off-Grid Batteries