Essential Tips for Staying Safe in your Van
There is no doubt that when you are traveling or living in a vehicle you are more vulnerable and can seem like more of a target, especially when you are in sketchy areas or unfamiliar territory. We have spent a lot of time living out of a van in various countries during our Pan-american Adventures on the Hasta Alaska Project and have taken measures to prepare ourselves and our vehicle if trouble comes our way.
In this post we're going to give you tips on how to keep yourself and your home safe on the road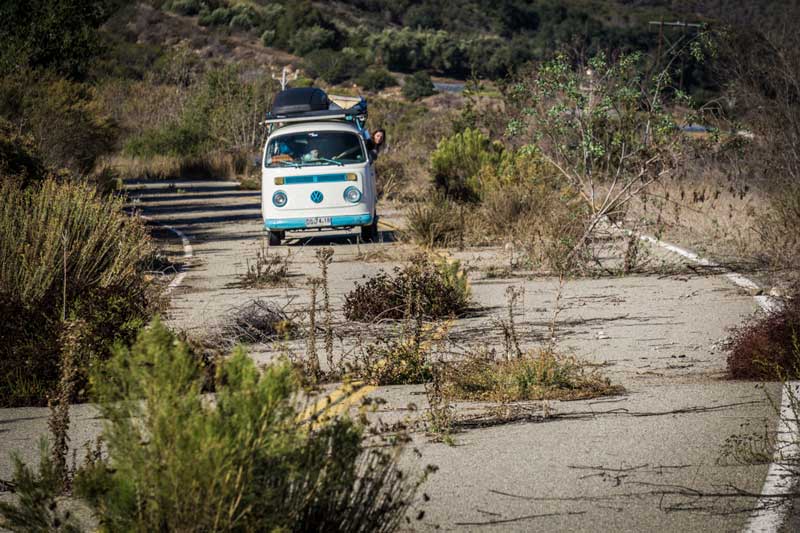 Keeping your Valuables Safe
When your van is your home you will unavoidably have some valuables that  you'll want to keep safe from thieving hands. Firstly, you don't want to ever leave your items like laptops and computers left out for people to see.
We always close our curtains when we leave our vehicle so no one can see that it is a house and we also try to avoid sitting on our laptops with the doors open in a busy area especially if we are planning to spend a night in that area.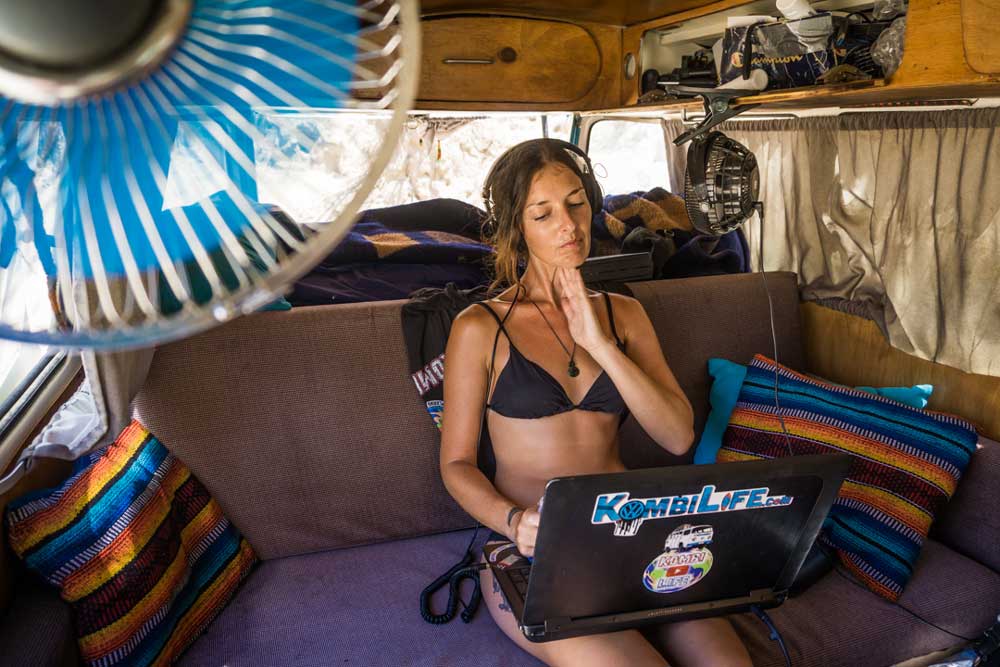 Hidden Compartments
Having hidden compartments and hidden locks on your cupboards will make it harder for someone to get to it. If someone breaks in they will be wanting to grab the easiest things as quickly as possible.
For items such as passports, documents, credit cards and money we suggest having a safe hidden inside the vehicle and attached to a steel cable so it can't be picked up and taken out.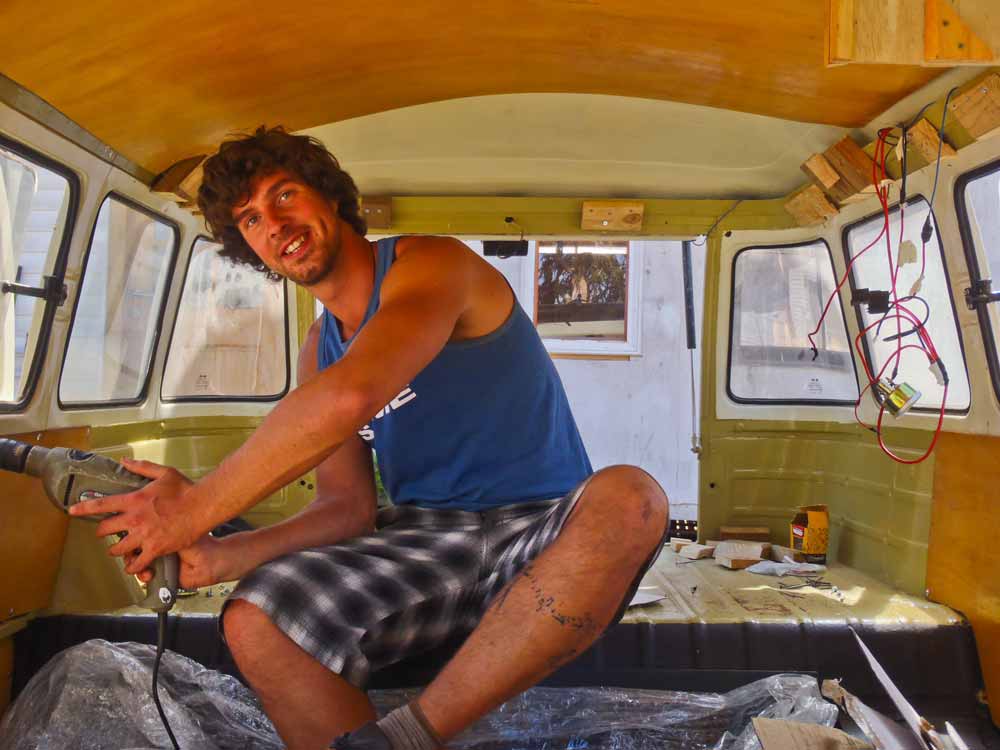 For larger items, lockable storage boxes and lockable straps are great- just make sure to get the ones with steel through them so they can't easily be cut. We have more information on Essential Security Items for the road in another post.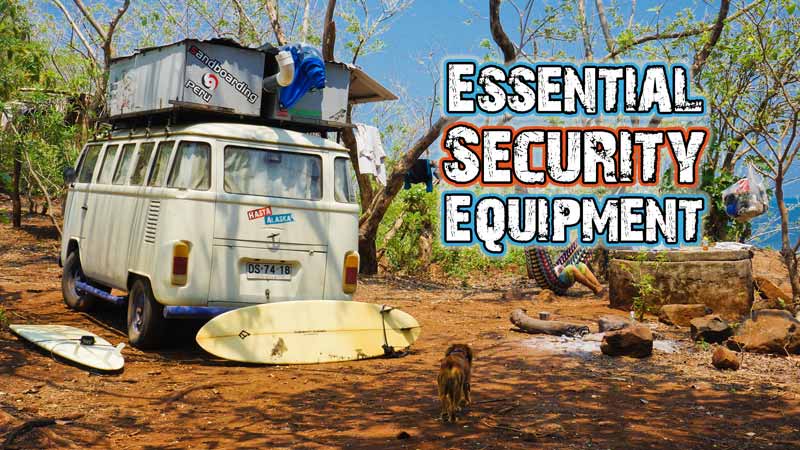 For Personal Safety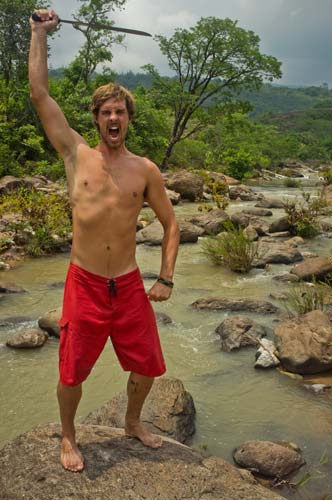 Find a Safe Spot to Sleep
We always try to park somewhere where we feel safe in an unknown area.  We use our GPS and offline map apps like Maps.ME (which we think everyone should have) to find 24 hour business' such as a gas stations, police station or a pharmacy.  Having a searchable Offline Map available at all times is very important when you are in unfamiliar areas, so we recommend you think ahead about this before you actually need an app and find that you don't have a connection and it's too late.
Try to talk to the locals or read up on the area before you go. You'll be surprised at how many unsafe areas there are in an otherwise 'safe' city. Even in the more developed countries such as the US and Canada there are still some dodgy neighborhoods.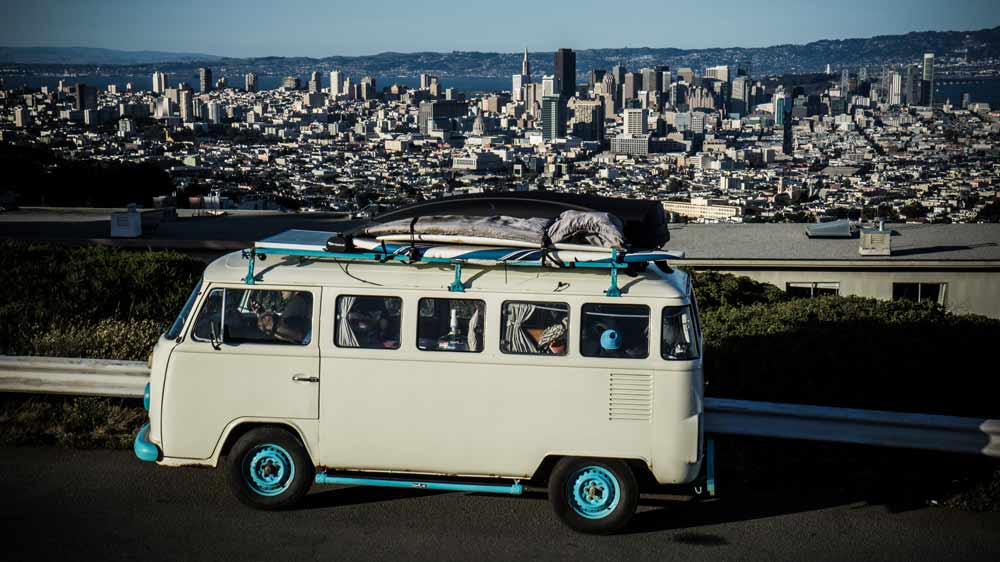 Be Prepared
We always have pepper spray and bear spray in our vehicle for unwanted and dangerous people and animals. Have them in an easily accessible place in your vehicle so you can get it out at any notice.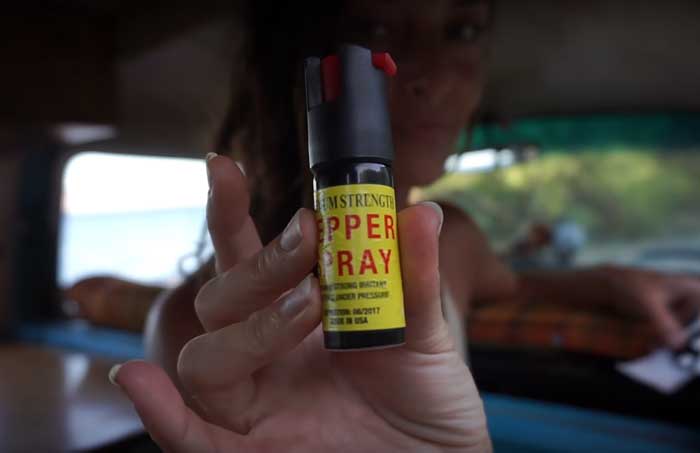 One of the things we always do when we are not too sure of a place we are spending time (Day or Night) We regularly talk through a plan on how best to deal with a situation when it arises. This prepares us for any 'worst case scenarios' and reminds us to not get our guard down and become too complacent, which is very easy to do when you are living on the road.
Prepare to Drive Away in a Hurry
A good idea is to always keep your drivers seat free and your keys somewhere accessible if you need to get out in a hurry. We keep our keys in the same spot every night so we know where to find them and quickly access them in an emergency.
It's also a good idea to park your vehicle somewhere you can easily escape and always park so that you are facing the exit and make sure that you can't get trapped in if someone blocks you.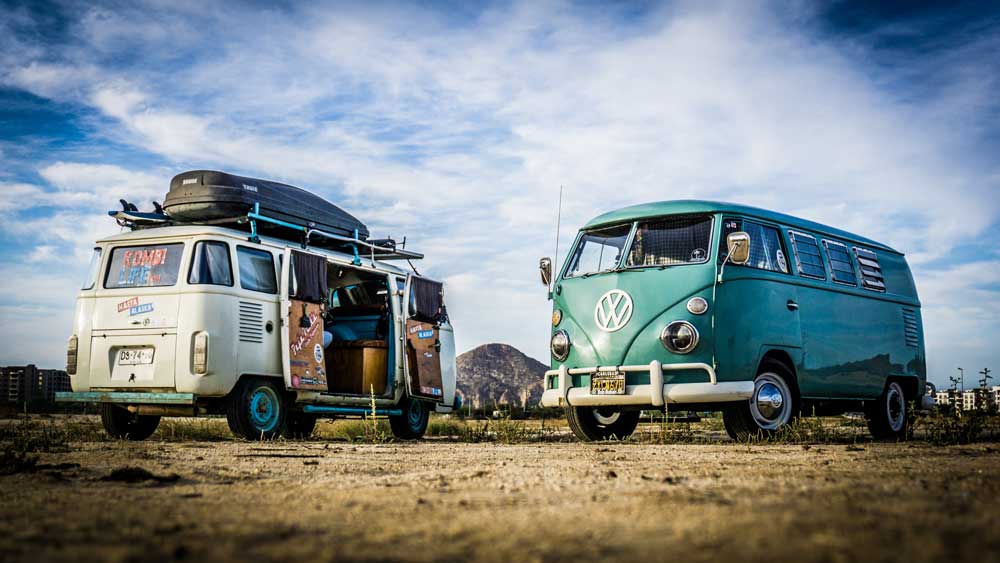 Be Vigilant of Others Around You
The stories we have heard from other overlanders getting robbed are all very similar. Usually things get stolen when people work together to distract you whilst another robs you or they have had things stolen from their vehicle whilst the van door has been open and they have been sitting inside on their laptops. It is hard to always be aware of what is going on around you 24/7 but if you are in a crowded place or people are approaching you in your van, keep your eyes on your gear and don't leave stuff hanging around or on your vehicle.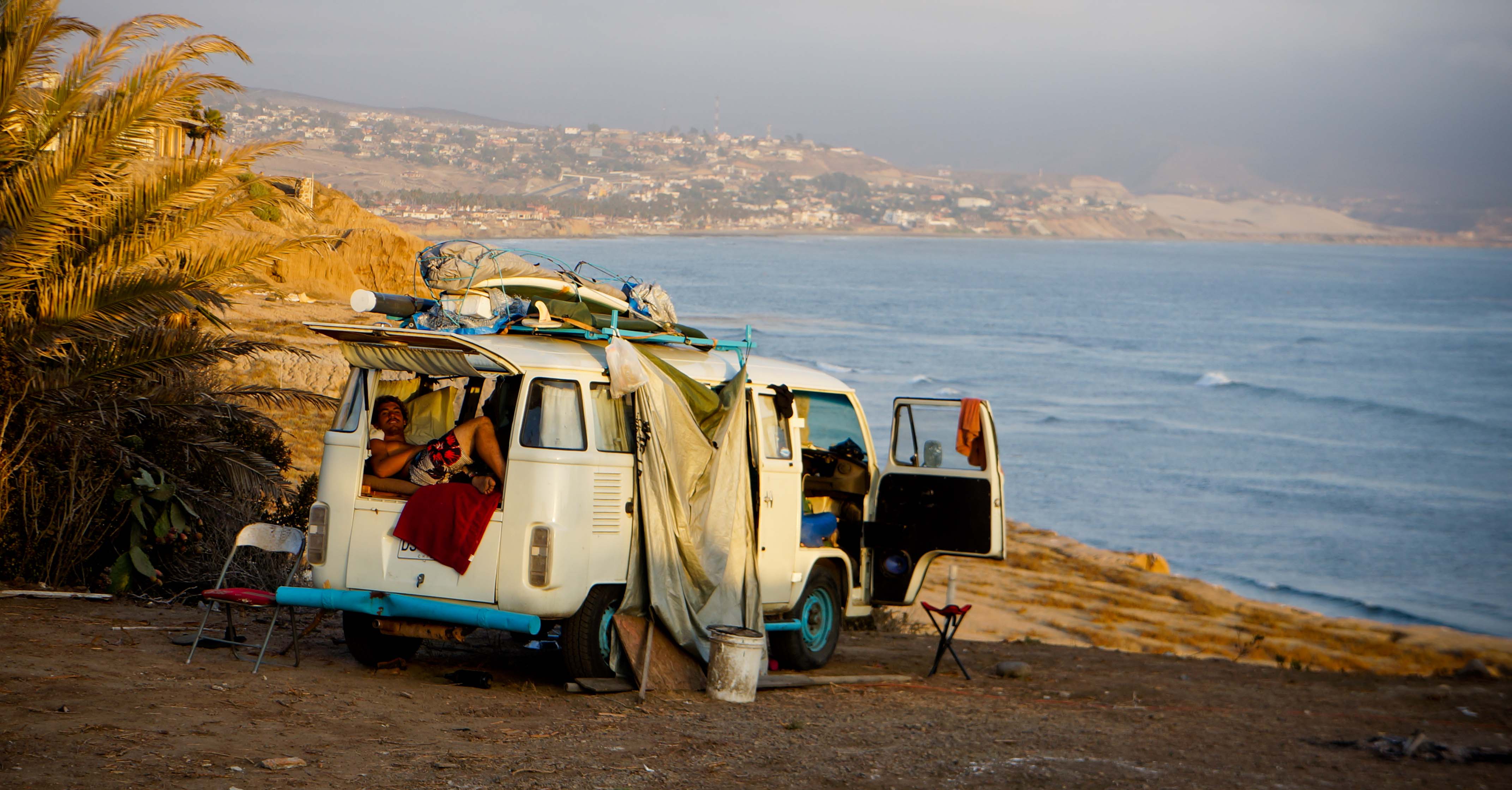 We go into more depth about Van Safety and Security in our Van Life Guide Ebook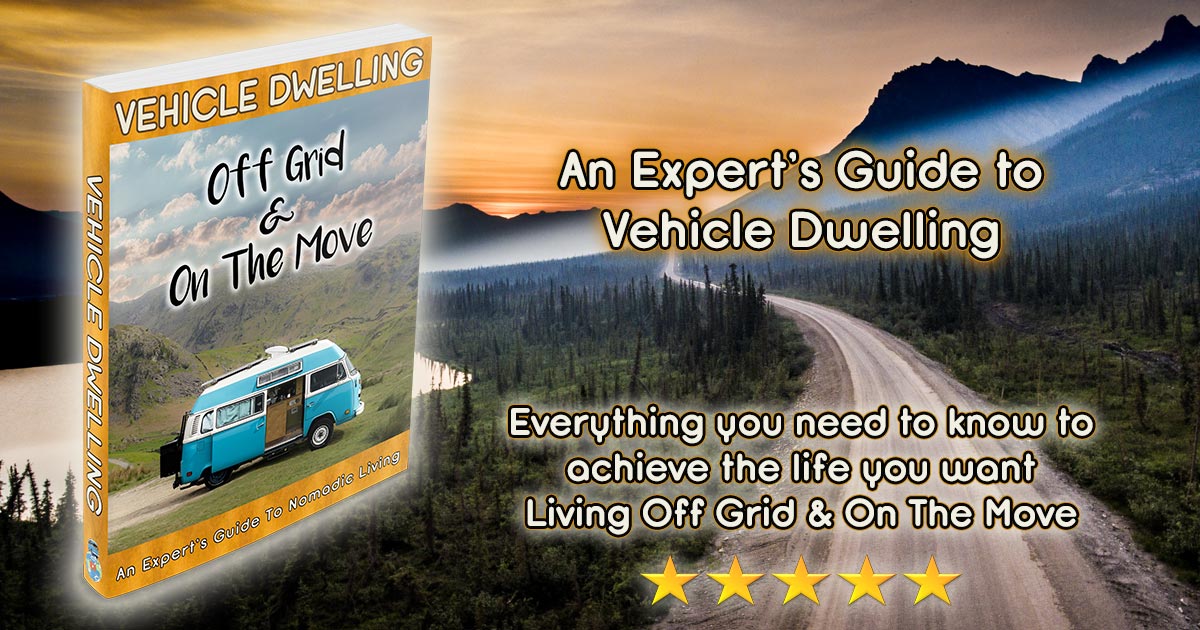 Recommended For You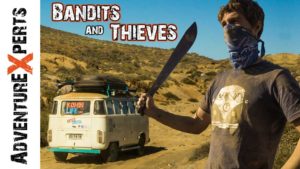 Do YOU have a sketchy story about life on the road you want to share, we'd love to hear it?!
Tell us what you think?