The Pan-American Road Trip: Your Questions Answered

STORIES AND ADVENTURE ADVICE ON THE GO
---
A Pan-American Road Trip is something a lot of people dream to do, after-all it's the longest road in the world and it's guaranteed to fill you heart with adventure and you head will the memories that will last a lifetime.  If that's not enough to convince  you then check out 10 Reasons to Drive The Pan-American Highway
In this episode of our Adventure Experts series we're inviting you to sit down with a couple of Pan American veterans as we discuss the most commonly asked questions from would-be adventurers.
If you have any advice for the overlanding community on doing the Pan-American road trip , please leave us a comment so that we can all benefit from your experiences.
---
Forgot Insurance For Your PanAm Trip?
Let's you get Insured

AFTER

you have left home!
---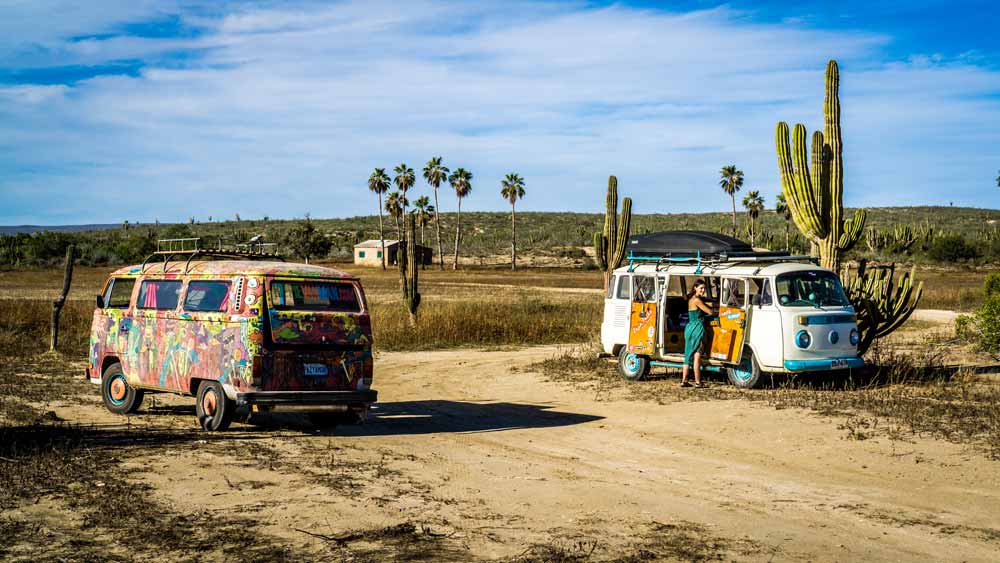 Topics discussed in this Episode:
01:40 – How The Hippie Van Man planned and prepared for the Pan-American Road Trip
05:25 – How long do you need to tackle the PanAm?
07:25 – What advice do you have for planning and preparation?
09:25 – Do you need to speak Spanish for Latin America travel?
11:00 – Where do you sleep and use the restroom on the Pan American Highway?
15:28 – How much does it cost and how much is gasoline?
18:13 – What do you do when you need to leave your vehicle to go home?
20:40 – How were the international border crossings?
21:40 – Do you need vehicle insurance and how much is a policy?
24:45 – How do you deal with mechanical disasters and maintenance?
28:20 – CROSSING THE DARIEN GAP (and shipping vehicle experiences)
35:35 – Can you work whilst traveling the Pan American Highway? (and WIFI availability discussed)
41:10 – How do you travel the PanAmerican highway when you don't have time?
42:55 – Staying safe in Latin America
44:10 – Where do you get drinkable water?
46:45 – What if you get sick on the road?
48:47 – How does the PanAm compare in the US & Canada?
50:40 – Do you need a 4WD vehicle?
53:15 – The most common travelers on the Pan Am are…
54:50 – More thoughts on safety

Aaron – the Hippie Van Man – on top of the world in the pursuit of adventure.
Check out HippieVanMan for links to Aaron's social shenanigans.
---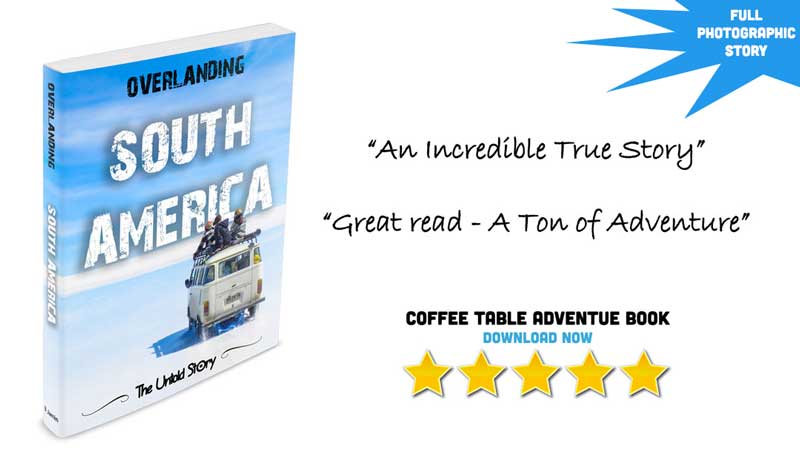 Read about the Murder, Corruption, Love and Disasters that happened when the cameras weren't rolling in our Overlanding South America eBook
Recommended for you: