Description
Win the battle of the bulge with our thin, leather-free wallets.

Sorry guys size matters!  Thin is in! Kombi Life leather-free, VW wallets for men may be ultra- thin, just 1/4  of an  inch thin when folded, but they have supreme strength and keep their thin profile.   Notice the inside card slots for ID, ATM, and credit cards.  You can carry 8-10 cards and plenty of cash, and with their snap closure, they keep a thin profile.
Eco friendly wallet
We love air cooled Veedubs at Kombi Life so it made sense to us to make VW wallets.  These leather-free, VW vegan wallets are made from material used to reupholster VW Westfalia Campers.  We're up-cycling and making these super thin, super durable VW wallets.  Tough enough for a Bus seat, it will soften with use.  The inside card slots are made from Cuben, a high performance, non- woven fabric for applications such as yacht sails, airship hulls, kites, and many designs that require extremely strong rip resistance and light weight. The money pocket is lined with vinyl.
Ain't no hide in it, cool guys carry leather- free wallets!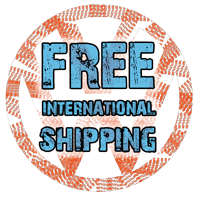 Don't believe that leather is a by-product of the meat industry that would only go to waste if it wasn't used for things like wallets. Sorry to say that the meat producing industry just isn't that green.  Animals endure cruel treatment on factory farms finally being slaughtered for their hides, and many harsh chemicals are used to process it. We aren't saying we are out throwing paint on our meat eating brothers and sisters it's just that the buying and selling of hides is something we don't want to be a part of. The only bacon in our wallets is made from paper.  Make a statement  by carrying this thin, leather-free VW wallet that has the style and features you need and none of the bull you don't!
We stand behind our thin, leather-free wallets!
We believe in doing the right thing.  We put our money where our mouth is and are happy to stand behind our product.  Each of our VW wallets are handmade with care.  We hope that you let us know how much you enjoy your wallet. If you ever find a problem let us know we promise to make it right.