A STREET DOG WITH AN INCREDIBLE STORY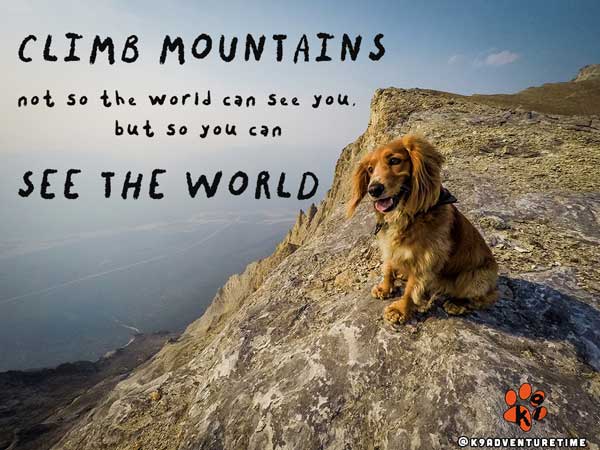 "Alaska" is an an English Cocker Spaniel // Latina Street mix from Lima, Peru.  This travel dog was given a home in a VW Bus and raised by a bunch of nomadic explorers, who named her "Alaska" after their ultimate destination.
This awesome dog has crossed the planet from South to North through South America, Central America, USA and Canada and her whole life has been a never ending walk.
So far this travel dog has been on the move for an incredible 1303 days.
The video at the top of this page is a special episode where we share the first part of Alaska the travel dog's incredible journey, including a her dramatic arrival into the English speaking world in San Diego, USA


---
The World's Most Adventurous Dog on Instagram

The World's Most Adventurous Dog on Facebook
K9 Adventure Time
Wednesday, April 26th, 2017 at 3:46am
Dorothy Middleton Hill
We are still here Ben how do I see you on u tube and do I have to pay not to good with technology stuff but 70 this year so sure you can forgive me love AD xxx
Korastel Nuogred
when you start Africa adventure tour ?
Familia Jewgeniuk
Que belleza quiero tener una manada asi...
Kathleen Hinegardner
Oh Yeah !