VW Bus Restoration
(this page is full of awesome content – so take it in for a minute)


THE RESTORATION
In part 1 of this VW Bus restoration we drove all the way up to Alaska to see how bad the fire damage was inside our bus.
In this episode of the Hasta Alaska Travel Series we are building our Kombi Back up from the flames.  After inspecting the damage we discovered the toxic smoke had destroyed EVERYTHING! Half of our possessions were not able to be restored but the ones that could needed to be cleaned, aired out and then cleaned some more. Trust us, this smoke left a smell so strong and toxic that we thought we'd never be able to clean…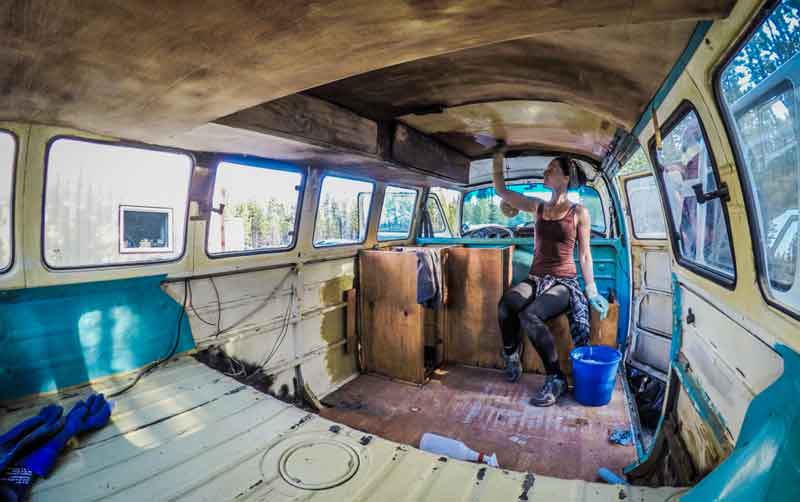 The interior had to be stripped, sanded, painted and scrubbed!
The Kombi Crew working hard from sun up to sun down (during summer in the Yukon the sun set's near midnight!)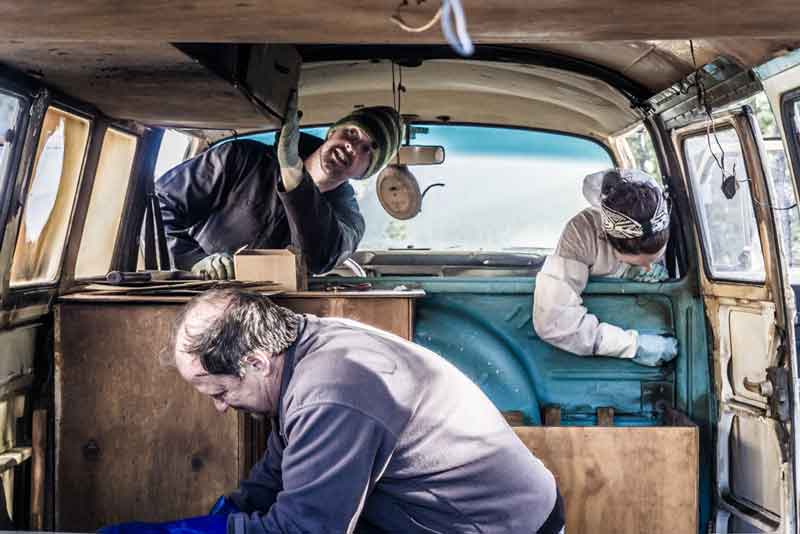 WHAT A FIND! – We stumbled upon this beauty in a junkyard scored a new bed for the Kombi and cushions to replace our seats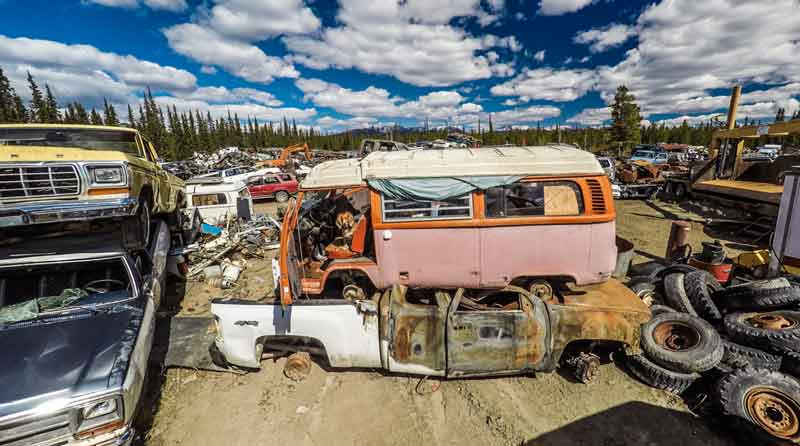 The new bed fit perfectly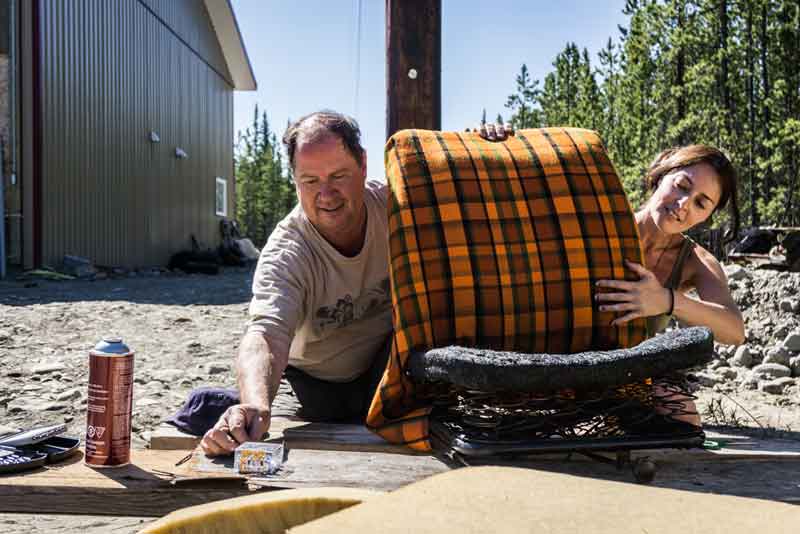 Leah and Brett reupholstering the old damaged seats with the original Westfalia material found in the scrap yard
---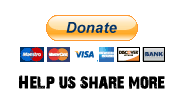 ---
The Engine
Yep. We had to take the engine out again… For the ELEVENTH time!
As if the restoration wasn't enough our engine needed some love too. At least this time we were in good hands at John's Auto as they let us use there tools and garage space to get the engine fixed and ready for the long drive North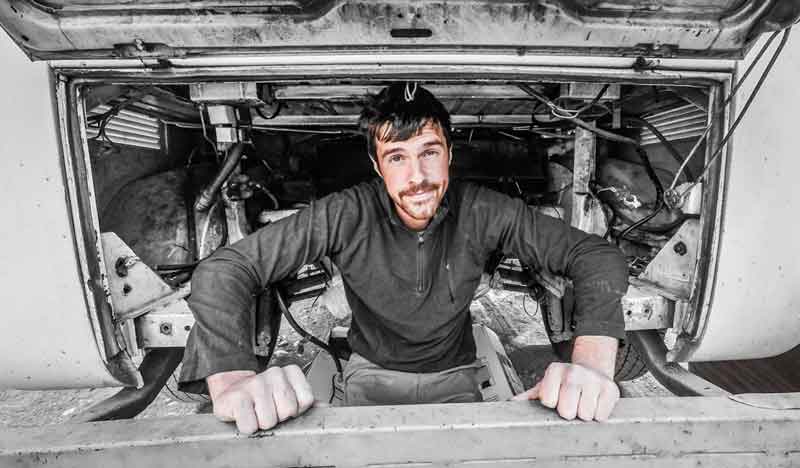 People think I must have a lot of patience…I don't!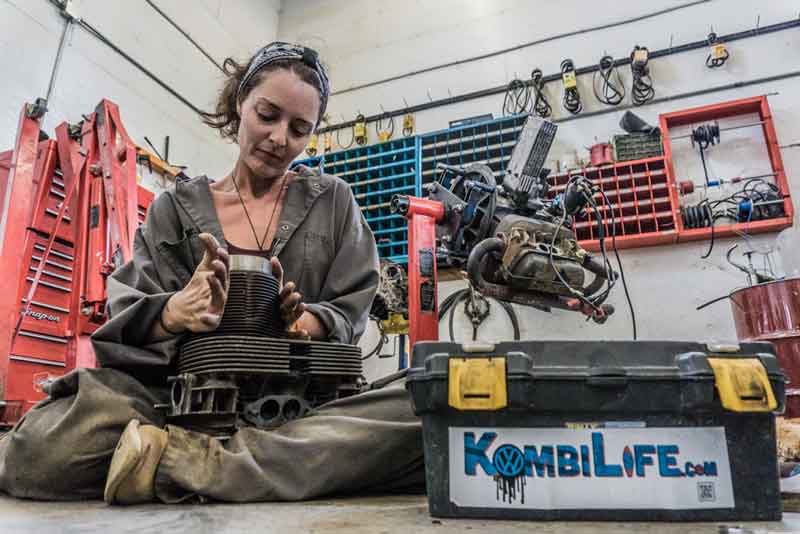 Leah making sure our cylinders seal nicely in our tired 1600cc head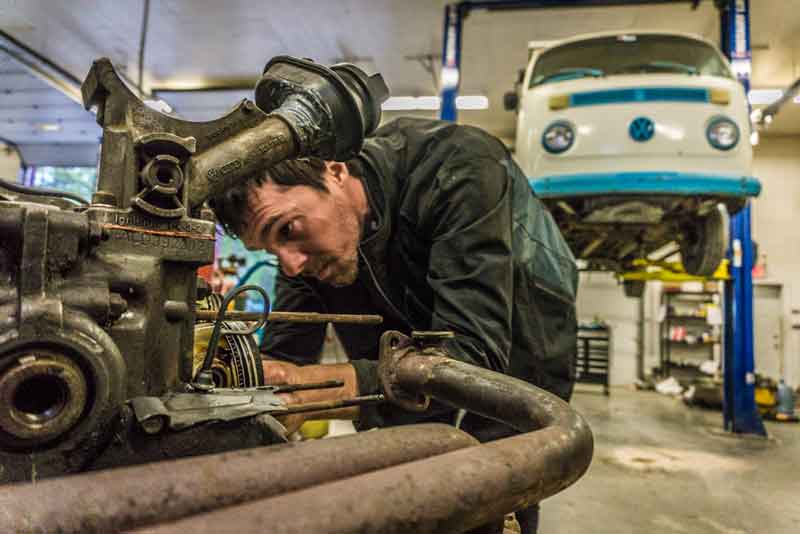 ---

We're sending out
stickers

to those of you who wish to support us through this restoration.
---
THE RESULT
After weeks of long days living and working in a mechanics in the Yukon the Kombi restoration is complete and better than ever!
Check out the images below for the new improved Kombi interior – We're stoked! (and pretty proud of ourselves)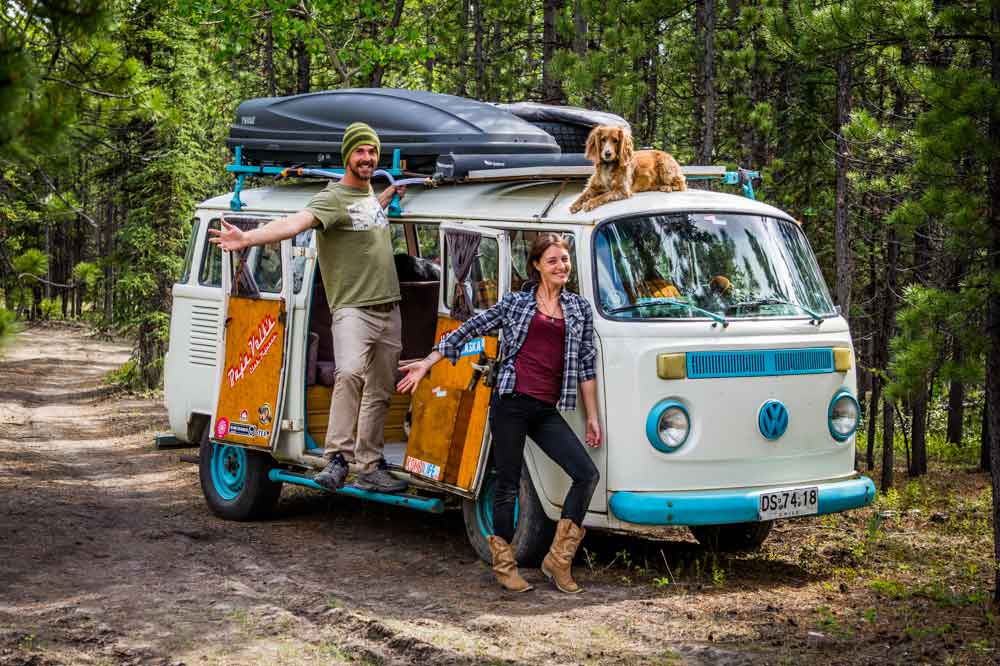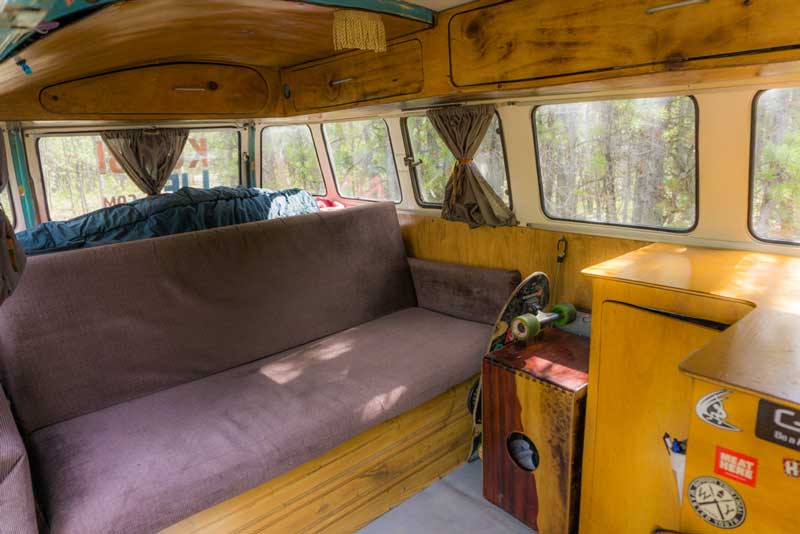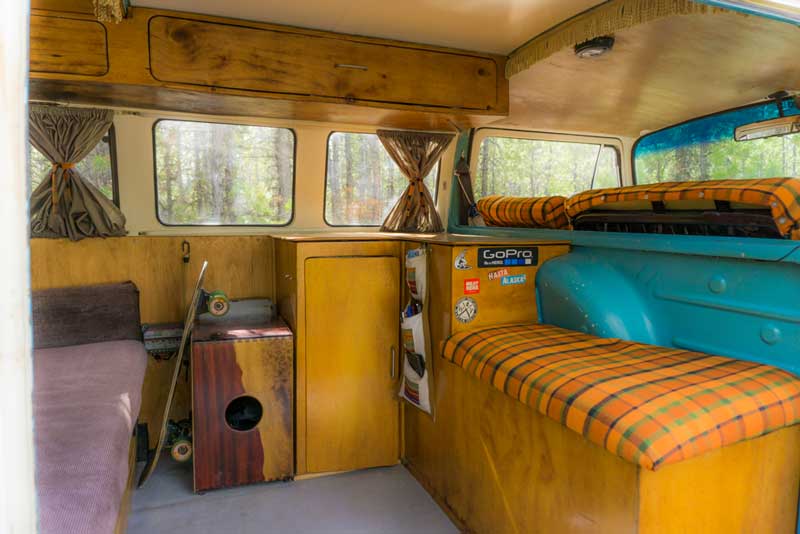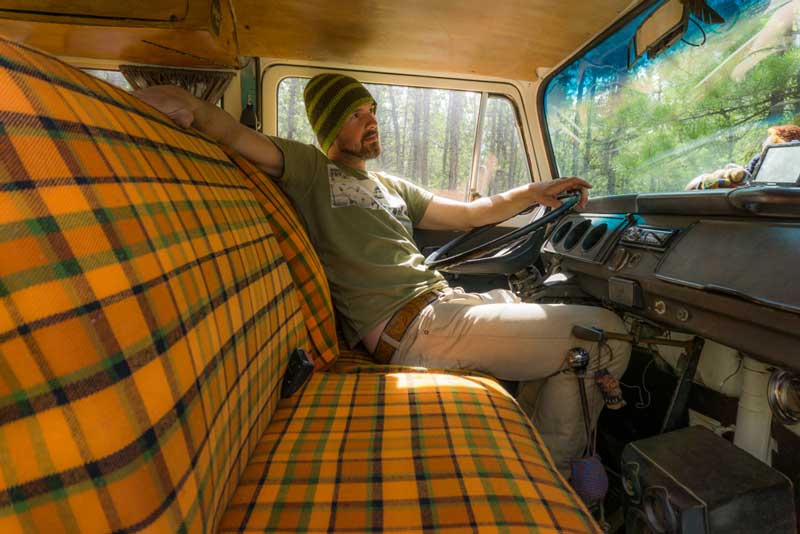 ---
Bonus Content

Kombi Life Podcast – Episode 1 – Kombi Rescue with Brett, Leah and Ben

Check out the first episode of the Kombi Life podcast.  In this episode we talk about what Kombi Life has been like the past few weeks during our rescue and restoration mission, whilst we were bringing the Kombi back to life in the Yukon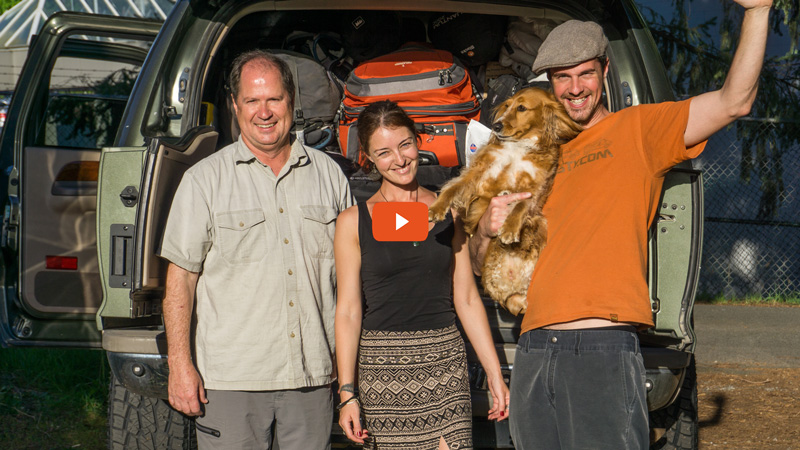 About Brett's mysterious Volvo Rescue machine
 Bonus Kombi Session – Yukon Claire with "I Wanna Marry a Mechanic"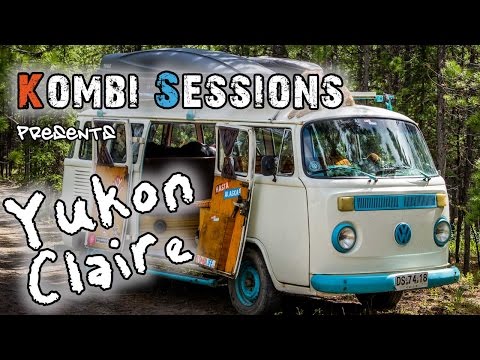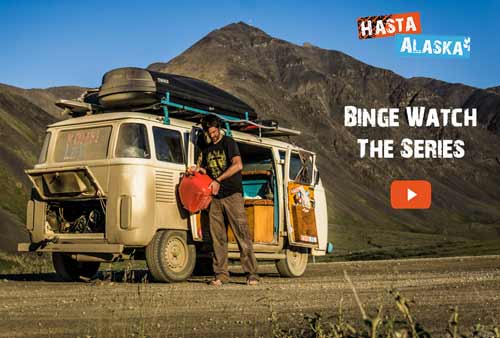 Thanks to everyone around the world for your words of encouragement and support.
Tell us what you think?