Campervan Heating Options
Van Life Adventure or living in a vehicle when it's freezing outside isn't just for hardcore adventurers. If you have the right equipment, camping in the quiet off-season when it's cold outside can be extremely rewarding. In this post, we're sharing the best Campervan Heating Options and the most popular products on the market for all budgets.  So let's get ready to go exploring when everyone else is stuck inside!
Just a reminder: If you have any propane-burning appliances in the vehicle it is important to have a Gas Detector and a CO (Carbon Monoxide) detector to keep you and your loved ones safe.

Portable Van Heaters
(great for budget van adventures and weekend warriors)
Portable heaters can run from a propane canister or can be connected to your gas/propane tank cylinder.
This is a very popular option for Vanlifers, especially people on short-term camping trips. You can use these portable heaters in your van or tent and also when you are fishing, hammocking, or chilling in your garden.  It is not the recommended option for full-time winter van life as there are other more convenient options.
Ventilation must be provided for these portable heaters as they produce some moisture in the air as the propane burns. It is important to make sure that the heater you buy has a low oxygen shut-off sensor for when the oxygen level drops too low, and that it has a tip-over switch to turn off the heater if it tips over.
Mr. Buddy Heater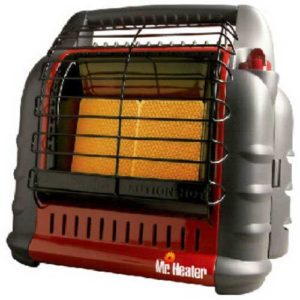 A range of Mr. Buddy Heater Options can be found on Amazon
Mr. Buddy Heater Alternative for Europe
The Mr. Buddy Heater is one of the most popular options for van life due to its ease of use and portability.  If you like this heater, we recommend using it with an extended hose so that you can hook it up to a full-size propane cylinder.
Swivel regulators and a single control

Automatic low oxygen shutoff system

Accidental tip-over safety shutoff

Heats up to 450 square feet

Low, medium, and high heat level control knob for steady temperatures
Mr. Buddy Little Buddy Heater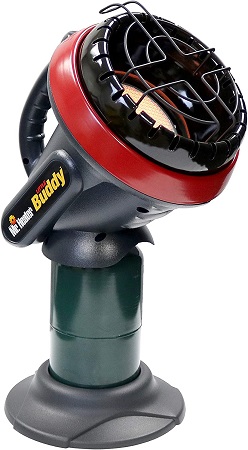 For smaller van spaces or even tents, you can totally get away with using the more compact version of the Mr. Heater Buddy, the Little Buddy
Perfect solution for heating small enclosed spaces like tents up to 95 square feet
Simple on/off buttons; uses 1-pound disposable propane cylinder
Low-oxygen sensor and accidental tip-over switch with auto shut-off for safety.
A range of Mr. Buddy Heater Options can be found on Amazon
Propane Furnaces (installed)
These furnaces operate much like a home furnace.  They require a bit of effort to install but can be a great option for your vehicle. Again, please be aware that you should install a CO and Natural gas detector in your vehicle. Just google Propane Furnace Dangers and you will come across a lot of horror stories which is why a campervan carbon monoxide detector is essential!  You should also regularly inspect your propane lines for leaks or signs of damage, especially any rubber lines you have.
Propex Furnaces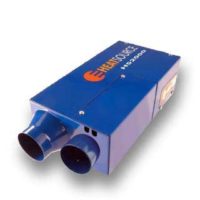 Purchase from ebay or find a dealer near you
The Propex Furnaces can be mounted externally (model HS211) underneath the vehicle freeing up valuable interior space, this also has the major benefit of helping to reduce the condensation build-up that can be generated from burning propane or other natural gases. The furnace is a propane-fired blown air heating system. Offering energy-efficient thermostatically controlled blown hot air totally independent of the engine. These particular furnaces are designed especially for recreational vehicle use.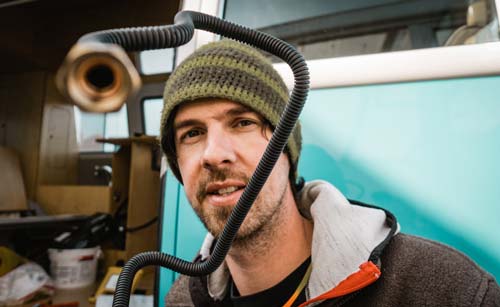 Extend your Off-Grid Time
Your Propane or natural gas tank cylinders should not be mounted inside your vehicle without being sealed and vented to the outside inside a propane locker. It's just not wise, they do leak and in some locations, it is illegal!  Here are some options for how to correctly mount your propane.
If you'd like to know more – we have a free guide to building a propane system for van life
Dimensions 12″ x 28″
Available with Amazon Prime or try this one on ebay
Fame King 29.3 Gallon Long Sidemount Propane Tank Cylinder
Dimensions 14.9″ x 48″
(if you have the space under  your rig, this is the way to go)
Monitor your propane level 
Hand's up who likes running out of propane in the middle of cooking dinner 50 miles into the boondocks?… Oh, that's nobody then!
Check your Propane levels with (or without) a smartphone
Check out prices and reviews on Amazon
---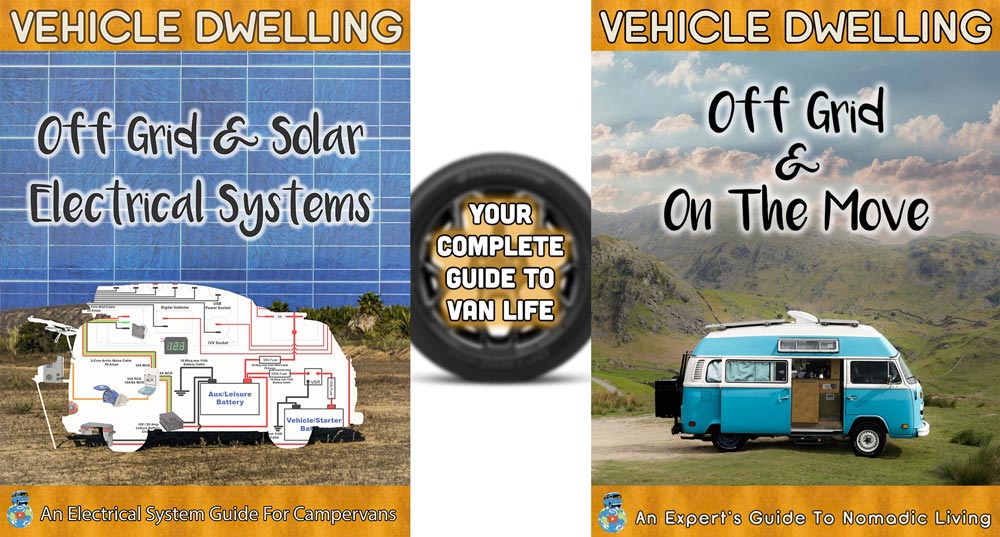 ---
Electric Vehicle Heaters
(great for big motorhomes and on-grid campers)
An electrical heater isn't really off-grid friendly unless you use it sparingly. That said, it's still a great option if you are planning on spending some time hooked up to AC 'Shore Power' – which is what most full-time vanlifers will end up doing at some point over winter.  Either way, if you think you will want to take advantage of clean, dry electrical heat, then you will need to ensure you can build a really good campervan electrical system.
If you are building a mid to large Adventure Rig, we would recommend installing an electrical furnace in addition to an off-grid-friendly alternative heat source such as a propane / or diesel-powered heater.
Suburban Furnace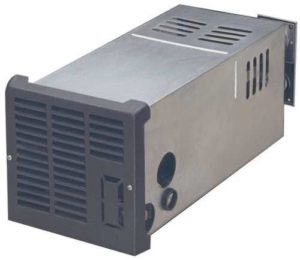 Suburban furnaces for Mid to Large Vehicles on Amazon
Electronic ignition

Vent assembly included

Ideal replacement furnace

Reliable performance

Direct discharge furnace, 12 Volt DC

30,0000 – 40,0000 BTUs
Low Power Electric Heater
Great Value Compact Heater – Price and Specs on Amazon
European Version
110V (Inverter powered)

200-Watts and 682 BTUs (One of the lowest draw power options)
Inexpensive + Great reviews = Yes Please
Super compact design – 6 inches tall with a 4" x 4" footprint
Great emergency/backup solution for use when hooked up to shore power.
12v Electric Blanket
Who said Van Life had to be uncomfortable?
Around $40 on Amazon
12V Powered (cigarette lighter socket)
Great for Netflix and chill, sleeping, or even driving in the arctic
Part of your arsenal in the "war against the cold" #winteriscoming
Safety timer that is set to run off in 30 or 45 minutes as well as an automatic temperature control unit
Now your girlfriend/wife/child has no excuse to not come camping, road trip anyone?
Wood Burning Stove For Vehicle Dwelling
(great for the budget and romantic vanlifers)
There is something very special about a wood burner in a tiny home or vehicle. We love them but if you spend a lot of time camping where you need heating we would recommend that you have other heating options in addition to a wood-burning stove.
You can adapt the chimney pipe for either permanent installation out of the vehicle or a temporary setup out of the window as shown below.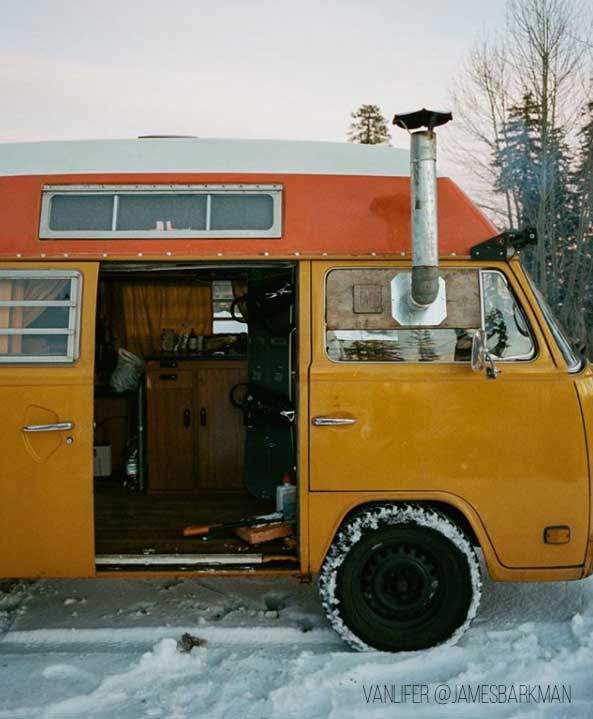 Pros of Wood Burning Stoves
It's a super dry heat that will eradicate all moisture/condensation
The fuel source is free (when you can find it)
It's super cozy
You can also use it for cooking, heating water, or warming up your socks.
They can be reasonably affordable
Safer than Gasoline or propane heaters
All the other #vanlifers will be jealous of you?
Cons of Wood Burning Stoves
Finding dry wood isn't always possible.
Heaviest vehicle heating option
These stoves are quite small so the wood must be chopped down a lot.
You will find yourself traveling around with buckets of wood.
It takes more effort to get warm, and the heat cannot be turned on instantly.
It's hard to regulate the heat output so you will likely need to crank a window. If it's extremely cold and you need heating whilst sleeping, this may be a security concern whilst sleeping.
Check out the tiny home wood burner options on Amazon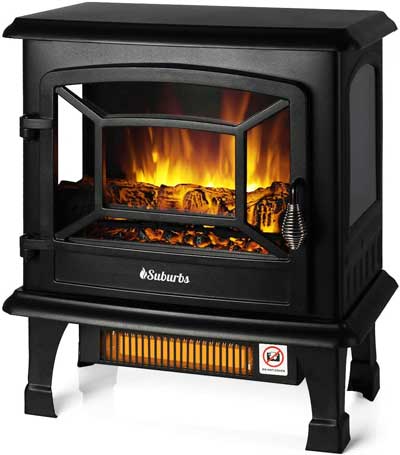 Portable Wood Burning Stove
This one is great because you can take it anywhere with you, so it doesn't require permanent installation and can be used for tent camping too.
High-Quality Stainless Steel Construction
DIMENSIONS 15" x 8" x 8" (Packed); 15" x 20" x 90" (Assembled- 90" indicates the total height of stove + chimney); Chimney pipe 2.5-inch diameter; 800 cubic inch firebox
Weight 20lbs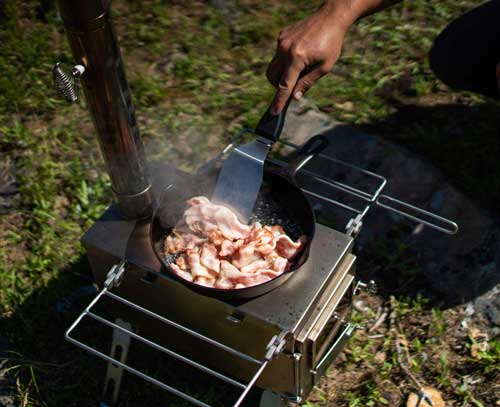 It's a little more pricey due to the stainless steel construction
Check it out on Amazon
Gasoline or Diesel Heaters
(great for convenience, off-grid camping, and full-time van dwellers)
A great option for your vehicle would be to install a Diesel or Gasoline furnace. They are able to draw fuel from your vehicle's fuel tank which is great because you already have one very large and central fuel supply so you don't need to worry about carrying and sourcing an additional fuel type. The better heaters are very fuel-efficient and are a cost-effective way of heating your adventure rig
These heaters can be a little more work to install but they are probably the best solutions for vehicle-dwelling heating.
Some of them are not cheap, but budget options do exist.
We installed a Webasto AirTop 2000 for our Around The World Travel Series, and we are very happy with it.  The instant dry heat that it provides makes van dwelling so much more enjoyable in cold climates. We will say that they are a little noisy (nothing that really bothers you from the inside, but they might not be the best for city dwellers and stealth camping.
This Vehicle heater is available in both Gasoline & Diesel models: Diesel heaters are more common and can actually burn better than petrol which is counter-intuitive. Even if your vehicle runs off gasoline/petrol it might be worth considering a diesel heater.  Diesel is a safer fuel source than gasoline and most of these products come with the option of having a compact dedicated diesel tank that can be installed inside your rig. A small container of diesel will last a very long time.
NOTE: If you are going to spend significant time at a very high altitude then a propane heater or traditional wood-burning furnace might be a better option for you.
Webasto Petrol and Deisel Dry Air Heaters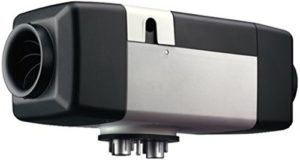 You can find Webasto heaters on some RV sites, or you can first check out reviews on Amazon or it is often cheaper from suppliers on Ebay
Webasto Air Top diesel fuel air heaters provide continuous heating output via stepless modulation, ensuring constant cabin temperatures and a better solution in compartment and cabin heating. They operate quietly and consume very little power or fuel. A robust composite casing protects the unit against high temperatures and salt. Webasto heaters are a powerful source of heat on any vessel.
BUDGET DIESEL HEATER 
For a much-reduced cost, you can get one of the Chinese-manufactured copies of these major brands.  From the ratings, many people are very happy with these products, so it is certainly worth thinking about! Consider that you could purchase multiple replacement heaters for the price of a single Webasto unit.  If you are not Overlanding internationally and can access the postal service easily to be able to order a replacement if it fails, we would recommend considering this option.
This one is an entire kit containing everything you need for under $200!!!
(this is a crazy good price for comfort)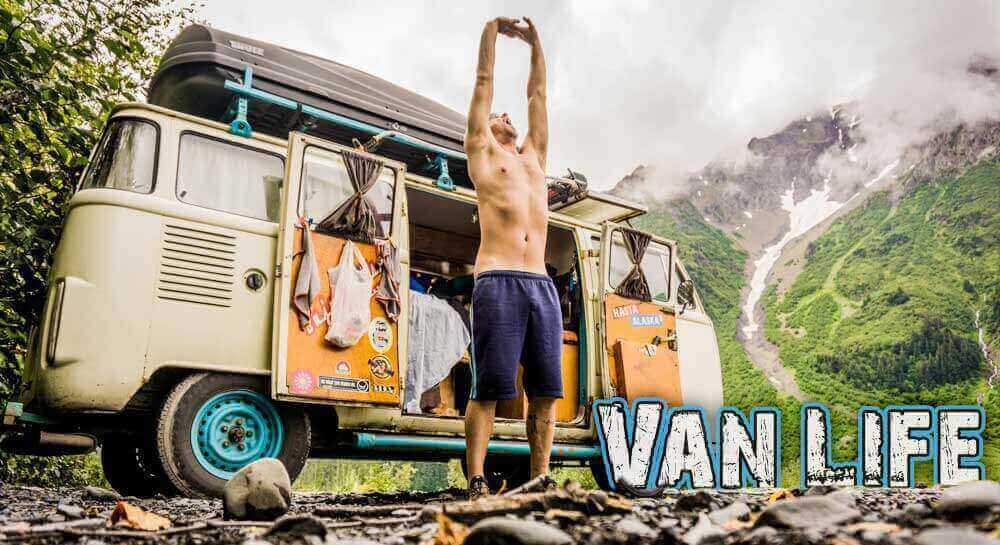 Do you have any advice to share? Please share your stories with the community so we can all learn from each other 🙂
There are Amazon affiliate links in this article 
Tell us what you think?