A STREET DOG WITH AN INCREDIBLE STORY
WARNING THIS DOG MAY INVOKE FEELINGS OF JEALOUSY 🙂
This is a special episode looking at the life of one of the greatest Travel Dogs on the planet. So named, "Alaska" is an an English Cocker Spaniel // Latina Street mix from Lima, Peru.
This awesome dog has been living and traveling in a VW Bus her whole life, 4 years crossing the planet through South America, Central America and now the USA.
In this special episode we see the first part of this incredible journey from Alaska's perspective, including a her dramatic arrival in the San Diego, USA

---
We don't have a production budget, sponsor or crew. Our videos are made possible by YOU!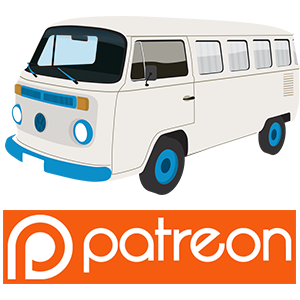 If you like what we are doing please help us to keep doing it, we could really use some support!
(there are some cool rewards for supporting us too)
Load More

K9 Adventure Time
Sunday, March 19th, 2017 at 3:35pm
Dorothy Middleton Hill
You give her a hug from me norma 😊💞xx
Steve Wälchli
I was scrolling through my news feed and saw a flash of Ben's mum with Alaska. Scrolled back and sure enough, 2 fine lasses having a photo together.
Dorothy Middleton Hill
She's keeps me going site I lost my mabel xx
Simon Olley
Looks like a kindred spirit for Alaska.
Stella Lambotte
Enjoy such a special trip X
Holly Reed
But, of course! 💕
Kathleen Hinegardner
Oh yeah - love it when the grandparents come around !