A STREET DOG WITH AN INCREDIBLE STORY
WARNING THIS DOG MAY INVOKE FEELINGS OF JEALOUSY 🙂
This is a special episode looking at the life of one of the greatest Travel Dogs on the planet. So named, "Alaska" is an an English Cocker Spaniel // Latina Street mix from Lima, Peru.
This awesome dog has been living and traveling in a VW Bus her whole life, 4 years crossing the planet through South America, Central America and now the USA.
In this special episode we see the first part of this incredible journey from Alaska's perspective, including a her dramatic arrival in the San Diego, USA

---
We don't have a production budget, sponsor or crew. Our videos are made possible by YOU!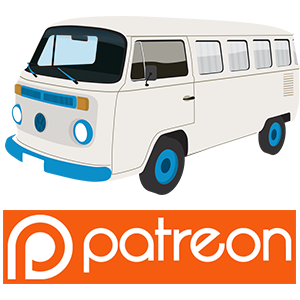 If you like what we are doing please help us to keep doing it, we could really use some support!
(there are some cool rewards for supporting us too)
Load More

K9 Adventure Time
Tuesday, February 14th, 2017 at 1:54pm
Brian Burgert
Lady and the Tramp. Great shot, Ben.
Holly Reed
Sending hugs To our furry valentine and her peeps ❤💕
Matt Stanyard
Oh yes indeed Alaska, you are my favourite Girl today LOL!
Junior Sanchez Rivera
WOW Alaska is big now.
Mark Harris
Such a cutie! 😍