Hey VW lovers this one is for you!

We're a fan of all things VW so we've put together a list of VW gifts that your loved ones would love to add to their collection!
(or add to your own wish list!)
VW BUS ADULT LEGO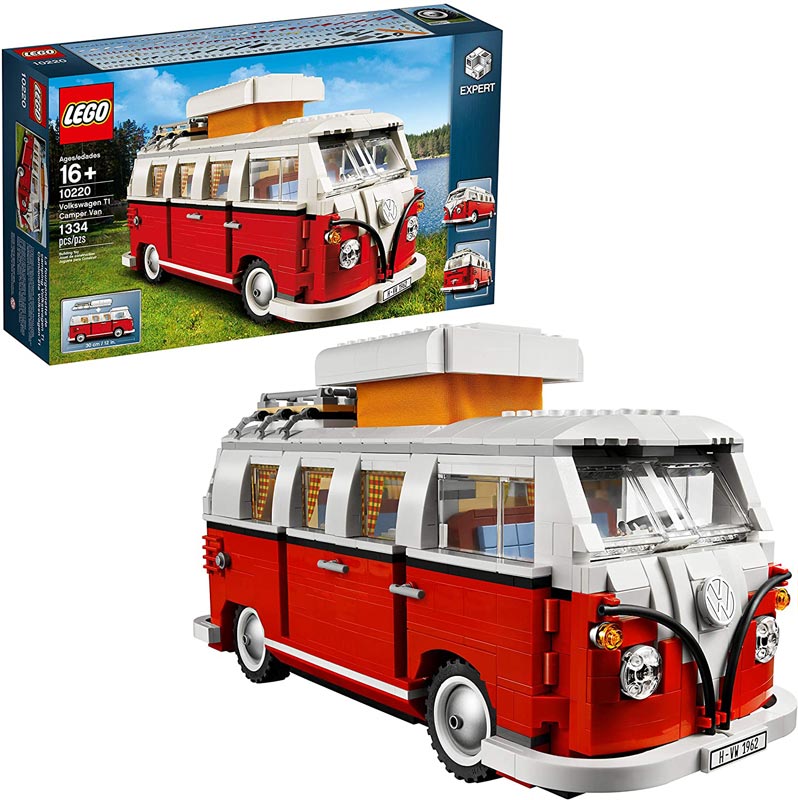 LEGO Creator Expert building toy – great for stress relief!
The Camper Van is over 5-inch high and 11-inch long
1334 pieces – For LEGO fans over 16 years old
VW SLEEPING BAG
How cool would this be for kids? Ok not just kids, us adults would love this too! It can be used as a single sleeping bag or unzip it to use it as a double blanket. Pretty cool vw gift for all you camping folk.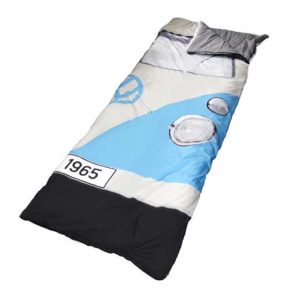 We found the cheapest one here on Amazon
VW WASHBAG
Another VW gift for you travel lovers. This waterproof wash bag comes in a selection of colors and comes with zipped and elastic pockets to keep your toiletries secure.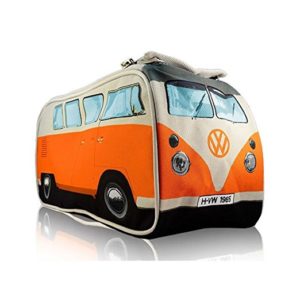 Best of all, you can get them for about $24 at Amazon
VW CUFFLINKS
Now you can take the spirit of the VW Bus with you to work, wedding and anywhere else you need to look the smartest version of your fine self.
Be warned these hand made uber-cool cuffs are likely to raise as many questions as the real thing….
"Hey, so what year's your bus?"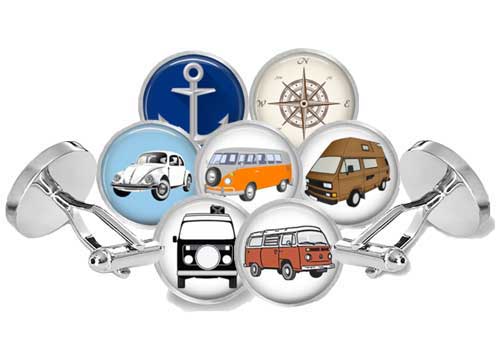 VW EARRINGS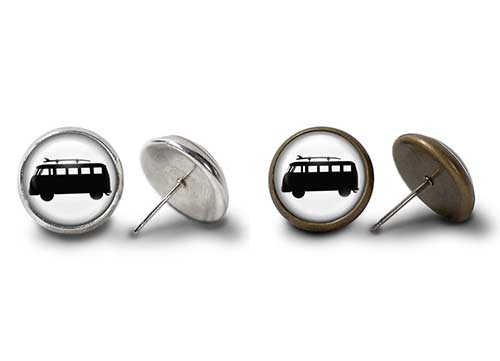 VW KIDS BUS
How young were you when you first sat in a VW Bus? This VW gift may be a tad excessive but so COOL!
This bus can go 2.5mp (which is sometimes faster than our Kombi), has 2 opening doors and even working headlights – which again, works better than our Kombi.
Oh and if that's not cool enough it also has an MP3 connector so it can pump out some tunes and makes realistic engine sounds.
It's recommended for ages 3 years and UP! – (Yes, we've emphasized the UP people!) You may not be able to fit in it but it won't stop you from playing with it.
You just have to check it out for yourselves!
VW Radio Controlled Car
We know – you're probably going to buy this for yourself, aren't you!
VW KOMBI BAG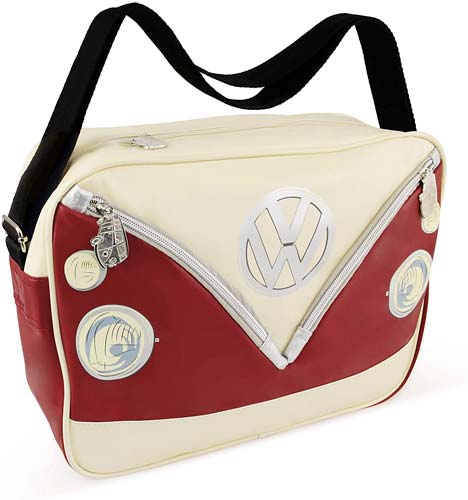 Unisex messenger bag, high quality – available here on Amazon
VW KOMBI COOLER / PICNIC BAG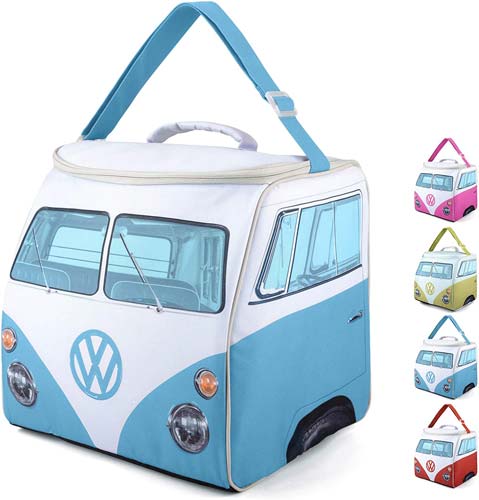 KEEP YOUR FOOD COOLER OR HOTTER FOR SEVERAL HOURS – thanks to the cooler bag's fully insulated lining, great for food and drink such as sandwiches, snacks, drink bottles, sealed ice packs, and cans
WATER RESISTANT 600D PU MATERIAL – keeps your bag contents protected from wet weather and can also be easily wiped clean (only use with sealed ice packs, not loose)
LARGE INTERNAL STORAGE COMPARTMENT – with a 30 liter (8 gallons) capacity, ideal for lunches BBQ's and picnics (dimensions 13.7 x 14.1 x 11 inches)
VW BUS CERAMIC MUG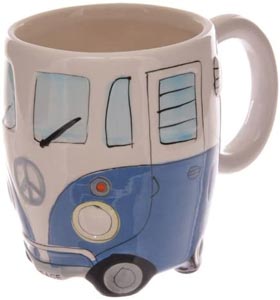 12oz mug with style – check for availability here
 VW MAC DECAL STICKER
Sorry PC lovers this one is just for all the Mac users out there!
This VW gift is perfect for a little 'just because' gift. Cheap and cool.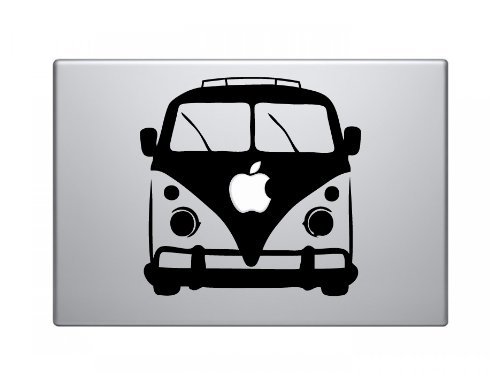 If this VW Sticker doesn't tickle your fancy there are a few others to check out on Amazon
---
Check out the Kombi Life Store for totally unique VW Gifts
(Shopping here keep our wheels rolling)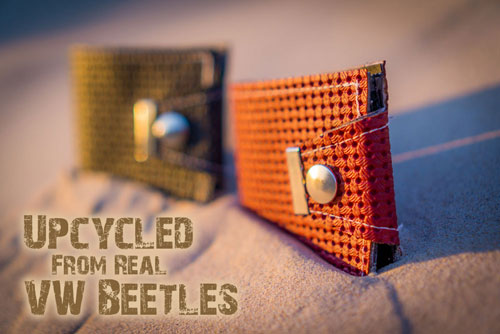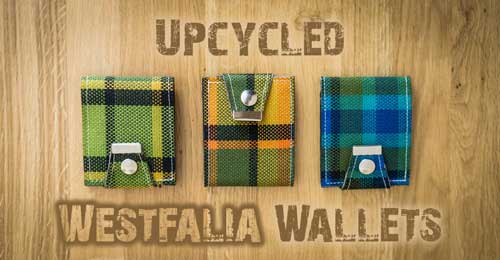 ---