We're very excited to be documenting our adventures in the new Kombi Life World Overland Travel Series and we'd like to invite you to be part of the adventure to join us on the adventure right from your home!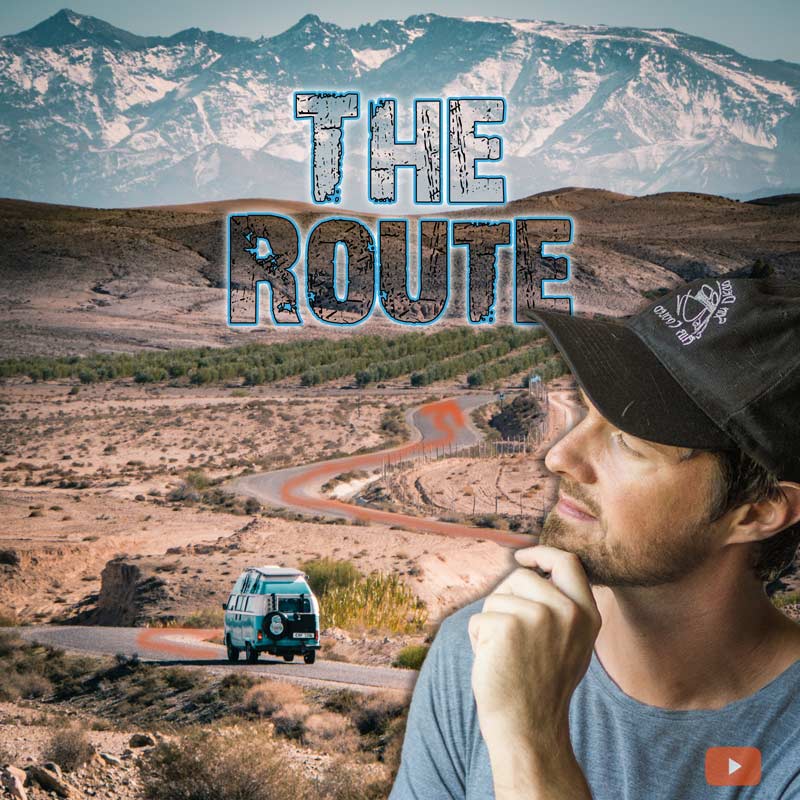 It's been quite the journey already – we can hardly wait to see what happens next 🙂
Many weeks of research have gone into figuring out this 'plan' – but we are not planners by nature!   That said, we're aiming to keep the route as flexible as possible, and we're going to try and visit as many places as possible, and make a special effort to get to Northern Europe too if we can.
However, this is not your average journey and filming adds an additional level of complexity.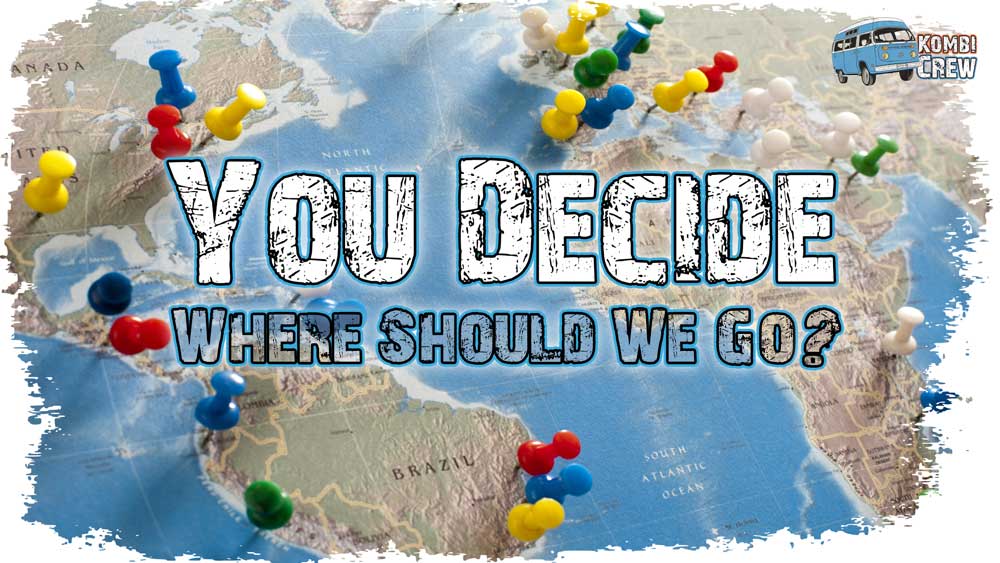 KOMBI CREW BONUS: Who wants to meet up to share an adventure? Stick a pin on our Interactive Adventure Map and shape who we meet, where we go and what we film!
THE AWESOME KOMBI CREW INTERACTIVE ADVENTURE MAP!
Thank you so much to all of you who have added pins to The Kombi Crew Interactive Map.  You've come up with some fantastic suggestions for where to film and we can't wait to meet up with you guys for an adventure!
Thanks for sharing this adventure with us and making this series possible, we love you guys!!!
Ben & Alaska
DELETED SCENE – BEN'S RANT ON TERRORISTS! – How we feel about the threat of terrorism, and how we're preparing for it on this upcoming expedition, Watch Here 
LIVE HANGOUT IN THE KOMBI COMING SOON – you guys have to see what's going on now with the studio build! (watch for announcements on Patreon)
BONUS SECRET UNLISTED EPISODE – We released one extra video from Season 1 just to the Kombi Crew. It's too embarrassing to go public on the channel 😉