Projects
What is Kombi Life?
Kombi Life is a series of unique adventure travel projects, filmed and produced by a bunch of ordinary people turned nomadic explorers.
We live our lives driven by our passions with the belief that life is too grand of a journey to be lived in one place!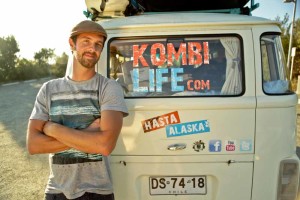 Is it scary, YES! Do we run into problems? ALWAYS! But we believe that travel is the University of Life and by humbly accepting that we develop more in the face of challenges than we do when faced with open roads, we strive to never stop growing!
We believe that travel has something for everyone and that it is something that you'll never regret.  At Kombi Life, we share our passions with you, and inspire YOU to put your happiness first, to have the courage to pursue your own dreams (whatever they are) and to see the world in a more positive light.
---
Current Project
Hasta Alaska is a 4 year overlanding project driving a classic VW Kombi from Chile to Alaska.  It's a budget trip where we spend around $10 per day to show you that you don't need to be rich to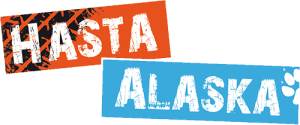 live life large and to follow your dreams!  What makes this van life project unique is not the 10 engine rebuilds on the way, or the sheer number of problems that we've overcome to still be on the road, but the fact that our mission is to wake up with strangers 🙂  We know it is crazy and a quite a risk, and occasionally we wonder what the heck we are doing; but we are determined to share this adventure, to keep our doors open to anyone that wants to join us, and for those of you who can't we are filming everything and sharing it with you via YouTUBE
Hasta Alaska is about throwing ourselves headfirst in at the deep-end, conquering our fears and embracing the unknown.  It's about sharing the adventure with everyone, inspiring others to see the world and above all about loving our lives every day – no matter how hard it gets!
Hasta Alaska Trailer
---
Secret Next Project
If you thought Hasta Alaska was an ambitious undertaking, wait until you see what we have planned for our next adventure.  We're currently sharing the planning stages with the Kombi Crew on Patreon, so join us over there if you want to help us make this happen and be included in exciting developments, live chats and Q&As before the details of our grand adventure are made public.
If you are a company and are interested in sponsoring our next and/or current adventure travel series, please check out our Sponsors & Media Pages for how you can get involved  .