Our overlanding mission, "Hasta Alaska", continues north through Mexico. This episode starts with an empty Kombi and ends in paradise surrounded by new friends.
A lot of people tell me that they want to go traveling, but they can't convince their friends to come with them. Hopefully you will see from this Hasta Alaska project (and this episode in particular) that you can start your travels solo, but you will never be alone!
You will always find people to travel with on the road, you just need to be open and sociable. Travelers abroad are much friendlier and approachable than people at home, because we are all far from the people that give us comfort and security so we are each other's family!
There is a big world out there, filled with exciting adventures and fascinating people that you are yet to meet….so what are you waiting for?
Get out there and go exploring!
Please share with your friends so that we can grow Kombi Life and so that we can keep sharing our travels with the people that we encounter and with you guys at home.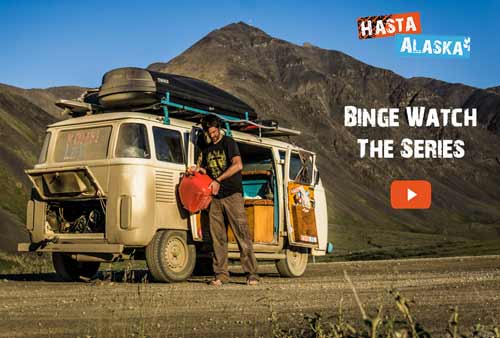 Tell us what you think?