News
What's happening right now?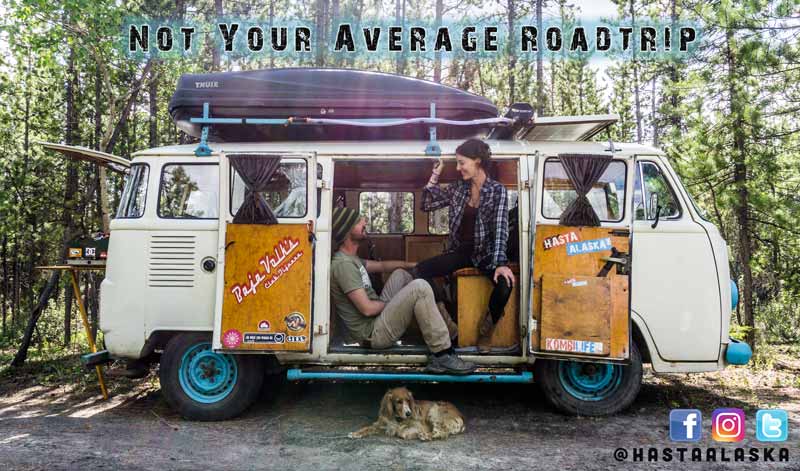 ---
Right now we are in post production of the Hasta Alaska series.  We are in Mexico, working really hard to produce the videos that we've been filming.  Subscribe on YouTube so that you never miss an episode.  Join our Newsletter if you want notifications in your inbox of new videos and join the Kombi Crew on Patreon if you want to help us create this series.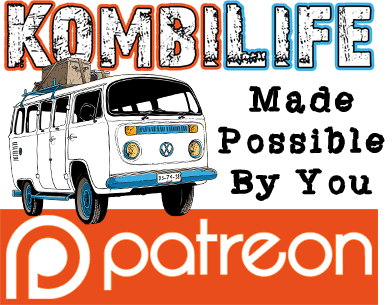 Hasta Alaska
Thursday, March 23rd, 2017 at 12:19pm
Eric Frentress
Great episode, I listened to the podcast today while driving around at work. Still in the planning stage of my journey, but I'll get to the doing stage soon! You guys are a huge inspiration, keep up the good work.
Barbara Neilson
Yes Aaron, your mother would say if you get treated in a hospital where you don't speak the language, get them to print out a description of what they did and gave you If there is follow up at home the doctors there can get it translated if there are issues Great interview Glad you two met, as following Hasta Alaska along with following Aaron, gave me more of an idea of the big picture
Linzi Anne Allcock
I will say that I've shipped 7 times now, and when we did the Darian Gap crossing, we got a 40 ft container, and shared it with another vehicle and motorcycle. This significantly reduced the price to $600. Plus, it was fully secure. We actually drove our vehicle in the container. I can't stress enough that you need to shop around and play companies off against each other. The yacht club in Panama has all this information, with people also wanting to get a shipping partner. Furthermore, you can do the San Blas islands on the cheap. We paid $400. It was awesome and well worth it. Recommend! I wrote a whole blog post on how to ship effectively and avoid all the mistakes you, I and others have done. You can follow my new adventures on The Overlanders page - travelling through all European countries then to Mount Everest, supporting children and promoting women's rights as I go along. Safe travels xxx P.S. Although I don't think a 4x4 is needed, I went a lot of places with the Landy, that it would otherwise be impossible for a 2WD to do. No regrets at all…and I'd do it all over again 🙂
Bill Kenney
I've completely lost track of what is current what is a repeat, or what. Is there a timeline or rosetta stone of the episodes and stories?
Andrew J. Kranz
I agree, it's getting really confused.
---

Follow the adventures of the world's most adventurous dog to see how the journey is from a different perspective!
---
K9 Adventure Time
Tuesday, March 21st, 2017 at 8:31am
William G Moore Jr
well- you said you wanted hitch hikers- let me know how that turns out.
Holly Reed
They are sweet....I know one here
K9 Adventure Time
Monday, March 20th, 2017 at 4:46pm
Ivano Cascone
Kangaroo poo? 😛
Dorothy Middleton Hill
Open wide for nurse Alaska 😊❤ xx
K9 Adventure Time
Sunday, March 19th, 2017 at 3:40pm
Ernesto Munoz Pietsch
beautiful video guys!
Julien Trincali
very cool
K9 Adventure Time
Sunday, March 19th, 2017 at 3:35pm
Dorothy Middleton Hill
You give her a hug from me norma 😊💞xx
Steve Wälchli
I was scrolling through my news feed and saw a flash of Ben's mum with Alaska. Scrolled back and sure enough, 2 fine lasses having a photo together.
Dorothy Middleton Hill
She's keeps me going site I lost my mabel xx
Simon Olley
Looks like a kindred spirit for Alaska.
Stella Lambotte
Enjoy such a special trip X
Holly Reed
But, of course! 💕
Kathleen Hinegardner
Oh yeah - love it when the grandparents come around !
K9 Adventure Time
Saturday, March 18th, 2017 at 9:09pm
Aude UnpeuplusLoin
so cute !