News
What's happening right now?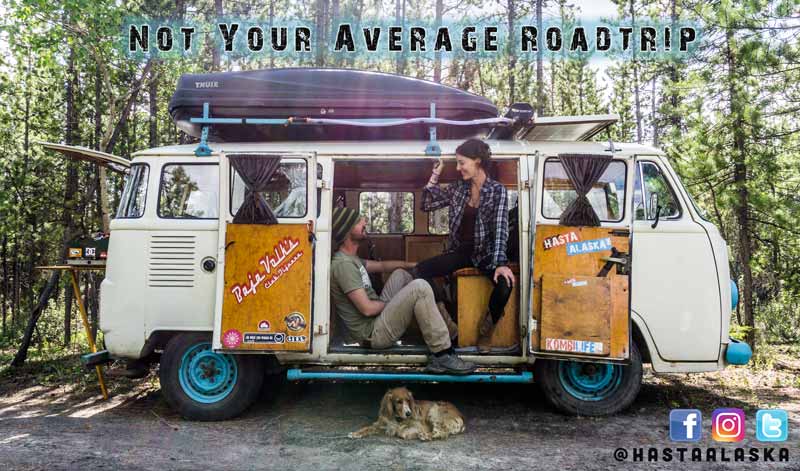 ---
Right now we are in post production of the Hasta Alaska series.  We are in Mexico, working really hard to produce the videos that we've been filming.  Subscribe on YouTube so that you never miss an episode.  Join our Newsletter if you want notifications in your inbox of new videos and join the Kombi Crew on Patreon if you want to help us create this series.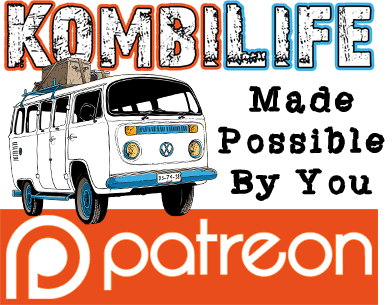 Hasta Alaska
Thursday, February 16th, 2017 at 1:00pm
Hasta Alaska
If you have any questions about Kombi Life we are online now to answer them. Go for it!
Kelly Seitz
Only just come across your channel and have been marathon-watching your vids like crazy! We travelled the US for 6 months in a Kombi 5 years ago and attempted a couple of vids. You guys are amazing and make us want to do it all again! Keep up the awesome work. When we can afford to help you guys we will. Happy travels ✌
Chad Christensen
Keep em coming Ben and Leah, been following for years and look forward to what comes next!
Sean White
Absolutely love watching your films, ✌🏻 peace and safe travels, shenstone, Worcestershire ✌🏻🍷
Aaron Neilson-Belman
Where are you now? I'm crossing over in Tijuana tomorrow
Daniel Rubio
Hey ben, keep going. But some videos on your Youtube channel do not work anymore. I do not know if it is only in Switzerland so?
Ron Miller
I love seeing the three of you, you are such wonderful friends., we will coordinate to get a place for a few days down south and have you come stay with us and enjoy a little vacation.
Gary McMullan
Happy to see Leah back!
Steve Mertz
great opening drone shot!
---

Follow the adventures of the world's most adventurous dog to see how the journey is from a different perspective!
---
K9 Adventure Time
Thursday, February 16th, 2017 at 4:33pm
Kathleen Hinegardner
It absolutely does.
K9 Adventure Time
Tuesday, February 14th, 2017 at 1:54pm
Brian Burgert
Lady and the Tramp. Great shot, Ben.
Holly Reed
Sending hugs To our furry valentine and her peeps ❤💕
Matt Stanyard
Oh yes indeed Alaska, you are my favourite Girl today LOL!
Junior Sanchez Rivera
WOW Alaska is big now.
Mark Harris
Such a cutie! 😍
K9 Adventure Time
Tuesday, February 14th, 2017 at 6:00am
K9 Adventure Time
Sunday, February 12th, 2017 at 4:13pm
K9 Adventure Time
Friday, February 10th, 2017 at 5:01pm
Holly Reed
That's right! How wonderful that you can balance that stick on your muzzle! Look how perfectly straight it rests and how brace a mountain climber you are, Alaska! 💕
Kathleen Hinegardner
Good dog with a stick !
Anj Gonon
Never fails to put a smile on my face
Aude UnpeuplusLoin
so cute !!! <3