Sponsors
The #1 Kombi Life Sponsor is YOU
We are fortunate enough to be able to work as full time content creators due to the support of our viewers via Patreon.
Without this support, we would be unable to create our series and make it publicly available for free!
So High 5 to the Kombi Crew for making this possible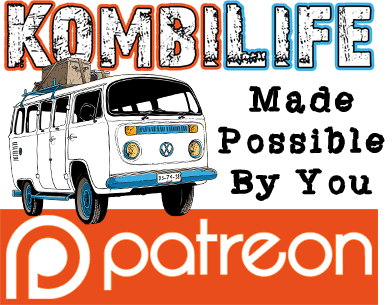 ---
Special Mention

These guys are our heroes! After getting stranded up in Alaska with a busted irreplaceable transmission we almost had to call it quits. Rancho came to the rescue by offering to build a custom transmission for our beloved Kombi and got us back on the road to finish filming the Hasta Alaska series. We honestly could not have done it without their hard work and generosity. These guys gave us a first class solution for an impossible situation. What legends!