Where is Sharne? It is one of the most popular questions on Kombi Life, I guess you guys missed this little adventure girl as much as I did.
In this episode of Hasta Alaska we are celebrating Sharne's incredible journey with Kombi Life and taking a look back at the highlights of her journey through Latin America.
I'm sharing this part of my life with you because I want people to see all aspects of a journey like this, not just the the sugar-coated fun-times. Kombi Life is real life and so I will do my best to share with you honestly what happens to me on this journey.
It also gives you an insight into some of the challenges that I personally face building and maintaining relationships on the road, an aspect of long term travel that you perhaps were not aware of.
I know some of you were waiting for this episode a long time, and I really appreciate your patience whilst waiting for it.
This has been a very difficult video to make and share with you guys so I hope that it was worth it and that you appreciate sharing Kombi Life with me.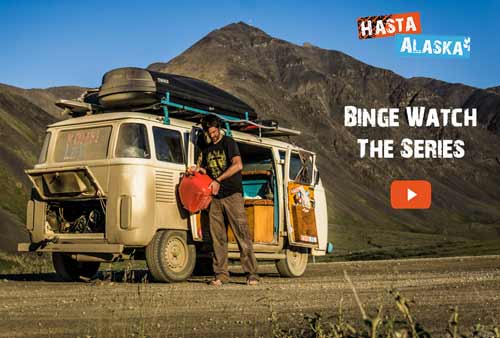 Tell us what you think?