The ID Buzz
VW have just announced some exciting news! You might have heard a rumor about their all-electric vw bus that looks like an original-vw-bus-but-from-the-future. Well, they are actually going to put these buses into production in 2022.
This all electric bus will be marketed for people in various cities around the world where emissions regulations will have a huge effect on what vehicle you will be able to buy and drive.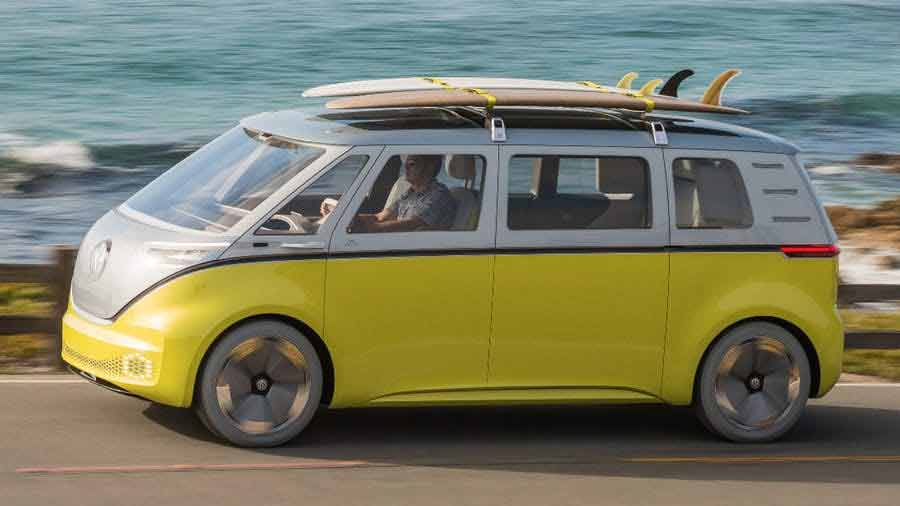 Awesome Features
This electric VW will be an optional all-wheel drive, with motors at the front and rear axles
Unlike the original VW the I.D Buzz will meet modern crash safety standards
Looks like a compact cargo van on the outside but offers the interior space of a large SUV that can fit up to 8 people
The back seats can fold out into a bed
The driver seats can swivel 180 degrees
It will have more than ten times the power of the original camper and be capable of 0-60mph in just five seconds.
The battery will be able to get you around 270 miles between electricity charges
Apparently the battery can get 80% charge in just 30 minutes
It has a front boot – Just like the old Beetle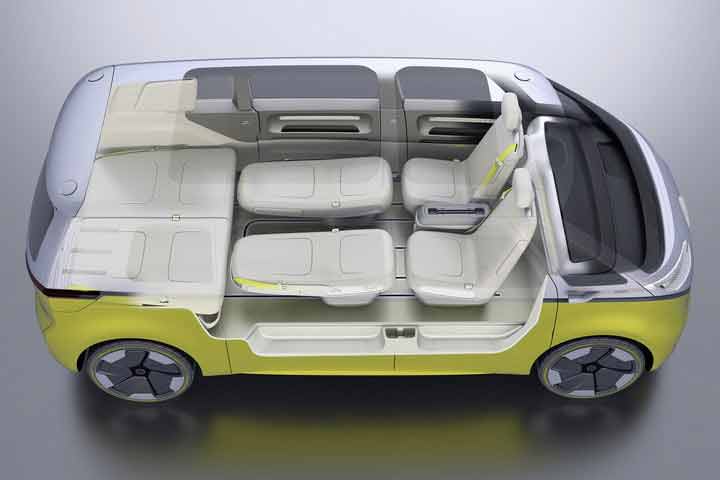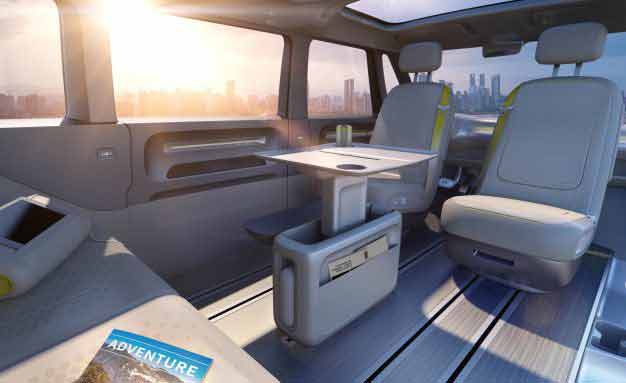 Futuristic Features
Fully automatic Wireless battery charging
Retractable steering wheel
They will have a sensor system with 10 laser scanners to identify dangers for safer driving
The ID pass – Can store you and your passengers personal settings like music, seat position, inside temperature and will automatically adjust this all for you.
The foot pedals have got "play" and "pause" symbols  (Don't know if we like this one)
It will offer Level 3 autonomous driving. Which means that the I.D. Buzz will handle the steering, braking, and acceleration on its own in certain scenarios. (What the hey?!)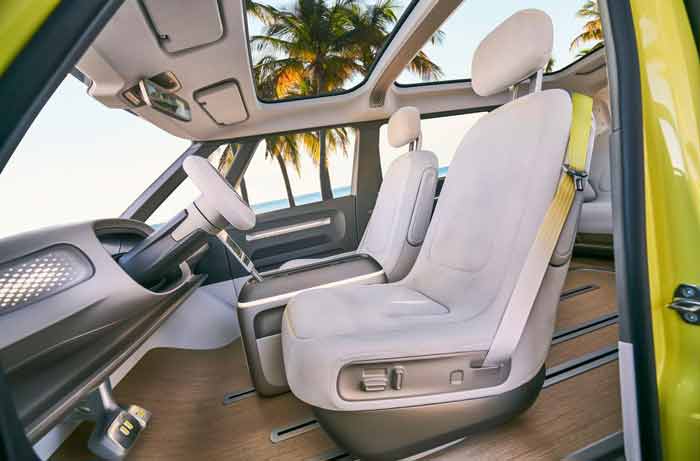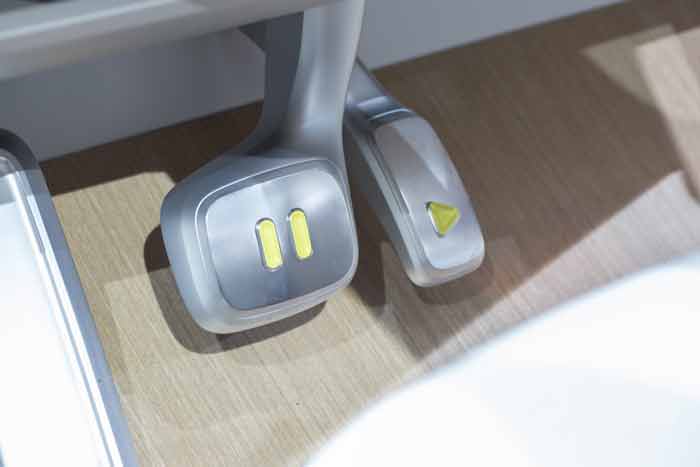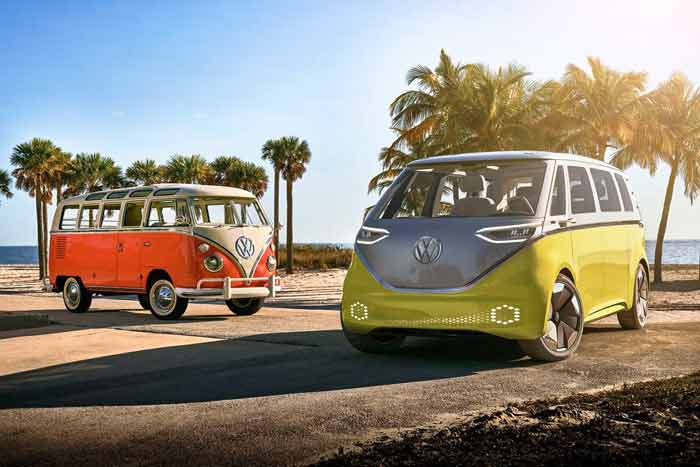 Watch Now
A VW Journey from Chile to Alaska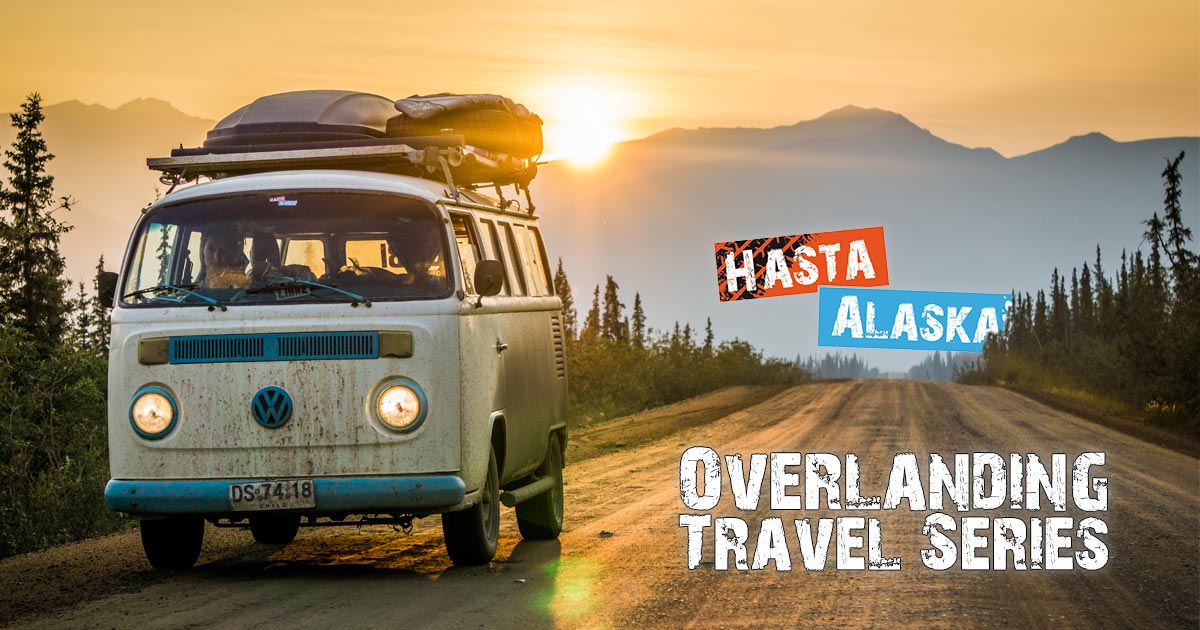 So what to you all think?
Are you excited to see VW going electric?
Would you want to be driving one in the near Future?
Tell us what you think?