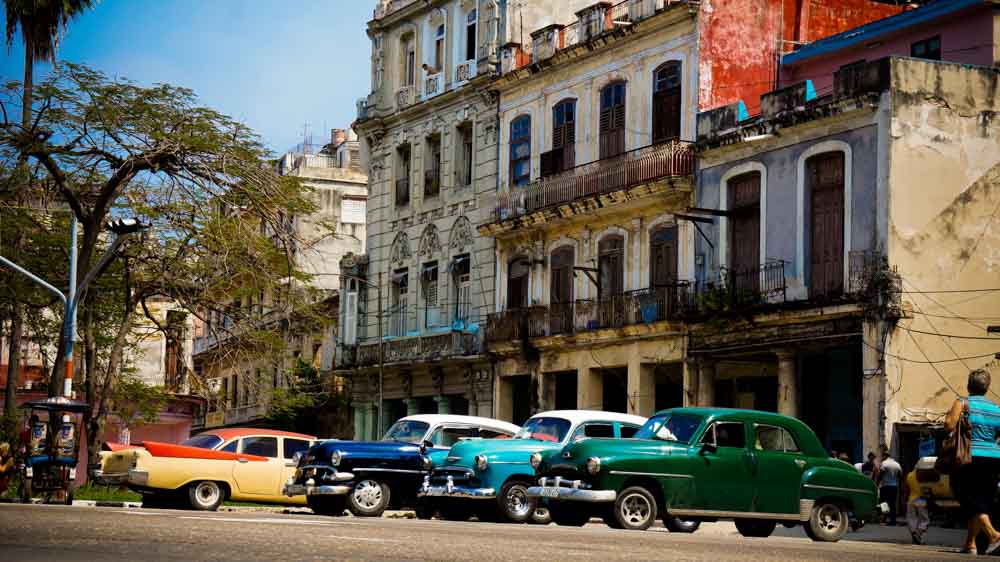 THE REAL CUBA- An Experience Not To Be Missed
If you want to go to Cuba for the all inclusive white-sand resorts, you'll have no trouble finding it; but that is not what this post is about!  Our last visit to Cuba was for 2 weeks, we wished we'd had more time, we spent about $20 per person, per day.  You don't have to be a budget traveler to see the side of Cuba that we shared in our video but we want to enable you to look past the version of Cuba that is presented to tourists and immerse yourself in an unforgettable experience of THE REAL CUBA!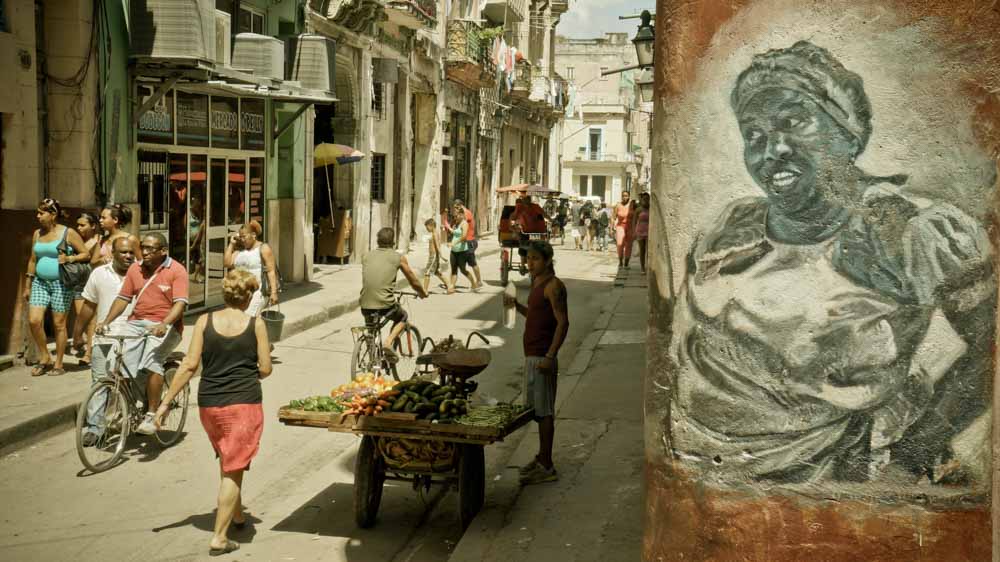 Cuba is a country rich in a unique culture. A country that allows you to just slow down. Here you will not be checking your Facebook status, WhatsApp or emails, here a tweet is something that a bird does!  In Cuba the internet is only available in upscale hotels and resorts and at a premium.
Disconnecting from social media is a vacation in itself, you'll feel like you've stepped back in time to a place where the only way to interact with someone to talk to the person next to you, hanging out on street corners, listening to music and dancing with strangers – Cuba will make you feel alive!
---
Let us begin! First up…
Use Local Currency
Pay with Pesos! – Exchange your money for Cuban Pesos and discover an even cheaper Cuba.
You may know that Cuba has two currencies, Cuban Pesos (CUP) designed for residents and Cuban Convertible Pesos (CUC) for foreigners BUT this does not mean you cannot use the local peso.  The Cuban government, the guidebooks and even the people at the airport will tell you to take CUC, but take it from us – the 'Real Cuban Experiences' are always paid for in local currency.
If you decide to explore Cuba off the beaten path you will want to use Cuban Pesos.  You will almost certainly come across many small family-run businesses that sell food, beer and cigars for a very small price. These places are a great way to experience and eat where the locals eat – So venture off and go sit with the locals.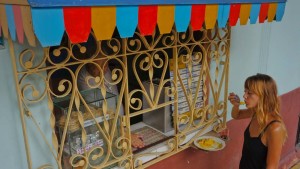 When taking public transport, paying with Cuban Pesos will also allow you to buy cheaper tickets. If you don't, you will be charged the higher rate in Convertible Pesos so it's always good to have Cuban Pesos handy.
It is also important to get familiar with both currencies. If you are paying with CUCs it is common for people to give you change in CUPs, this is normal, but be sure to check your change.
You can exchange CUPs from one of the banks (Banco Metropolitano) or exchange offices (Cadeca) in Cuba. These locations are usually very busy and the lines are pretty long but don't worry- they move pretty fast.
---
Now that money is sorted…
Escape Your Hotel and Explore Cuba
Cuba is a SAFE country! – So back away from those resorts and BIKE it, BUS it, WALK it or if you're really game TRAIN it!
YES, you read it right! Cuba is one of the safest countries that we've visited, so don't be afraid to step out of the hotel and resorts and go in search of the real Cuba. Here, the crime is very low. Mainly due to the fact that the police and locals highly value tourism. But don't be mistaken, this is still a very poor country and when foreigners arrive with a lot more wealth than Cubans, there may be people who try to get you to part with your pesos.  That's common in many countries, but you can relax once you learn that in Cuba, violence is extremely frowned upon.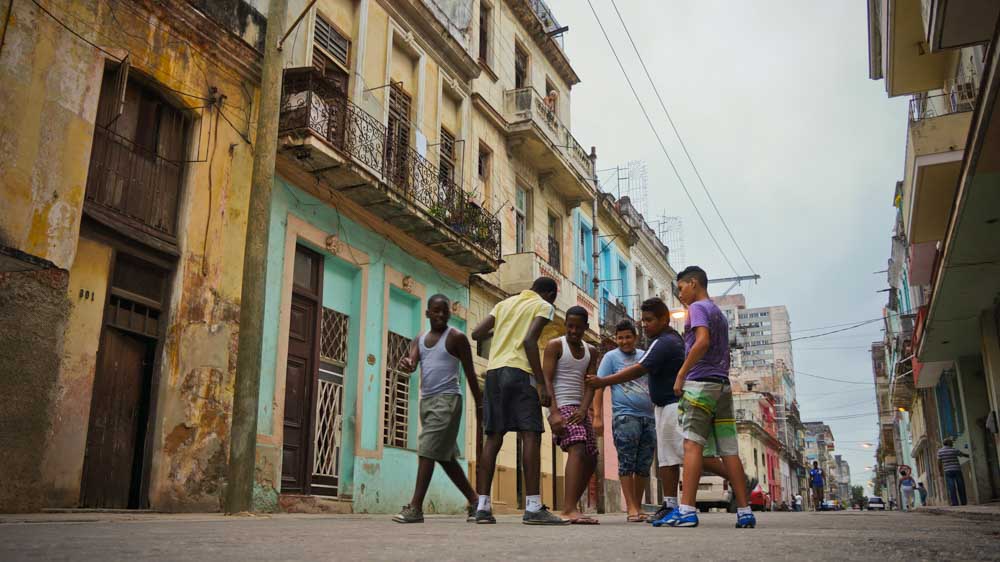 If you are aiming to explore Cuba on a budget there are plenty of ways to make your money last longer.
WALK AROUND and discover those hidden gems you can only find through walking and getting lost. Cuba is a perfect place to wander through town, take photos, hang out with the locals or sit and watch kids just playing on the streets (which is unfortunately a rare sight to see nowadays). We even witnessed a kid's street boxing match – Not something you see every day!
---
Getting Around Cuba
Tourist buses will get you where you want to go more or less directly at around 50 times the price of local transport. Local buses are a great and CHEAP way to get around (just remember to use Pesos – see point above).  For in-town journeys locals get around via horse and cart,  bicycle taxis or communal taxis (which are usually the 1950s cars).  If you want to be independent consider renting a bike! For just a couple of dollars a day we rented bikes and explored the more remote parts of Cuba.
And for those of you who are really game- Take the train! We will NEVER forget the train ride we took across Cuba so make sure to check out our video FIRST before deciding to take to the rail! –Trust us, this ride isn't for everyone!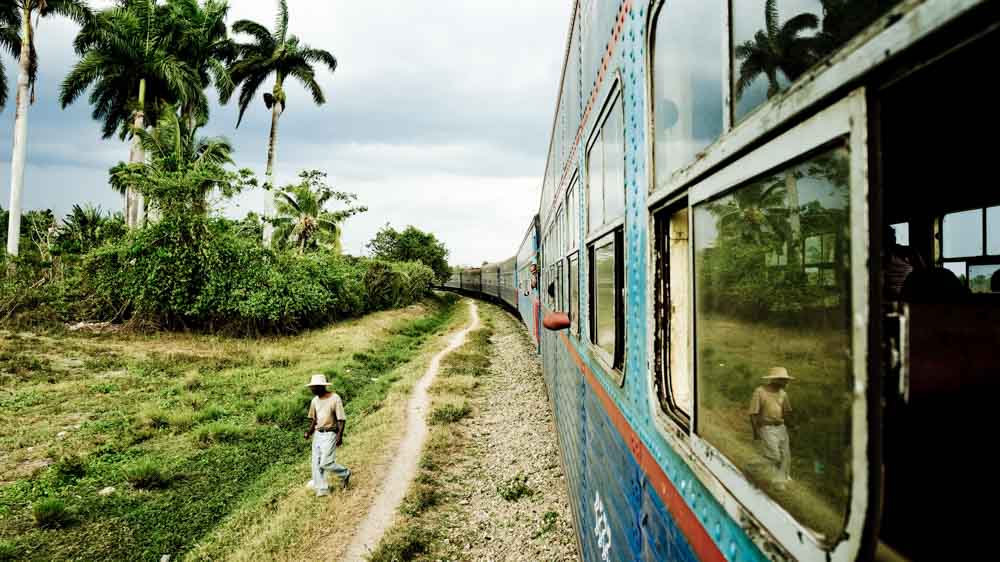 You can check out our train journey across Cuba as well as everything else mentioned in this post via the video below.. 
---
Before you land…
Learn Some Spanish
¿Que bola?- Cuban slang for 'What's up?'. No need to learn Cuban slang but some knowledge of Spanish will definitely enhance your experience.
No one else is going to know Cuba better than the locals and because many Cubans don't speak English you're going to want to try your best to learn their language if you want to get the most out of your visit.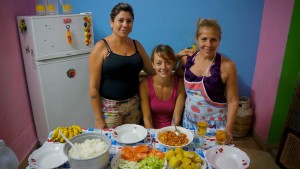 Cubans are fascinated with outsiders and will try their best to communicate with you even if there is a language barrier! If you are not confident in Spanish, you will find friendly locals everywhere that are keen to help you out. This makes Cuba a great place to practice your Spanish!
For the most part Cuba has basically been shut off from much of the outside world so spending a bit of time talking to people in whatever language, will be met with wonder and gratitude.
If you really want to WOW the locals and make new friends – bring small gifts from home. Cubans don't have many options when it comes to material items especially things from other countries. So why not spread a few smiles-  This is a great easy way to have an impact on your visit!
So do your best and just start talking! Cubans are very social so try to learn as much as you can before you go and PRACTICE with the locals once you get there!
---
Forget the hotels …
Stay With The Locals
Become part of the family! No need to stay in hotels or resorts. Casa Particulars allows you to stay with a Cuban family.  There's no better experience!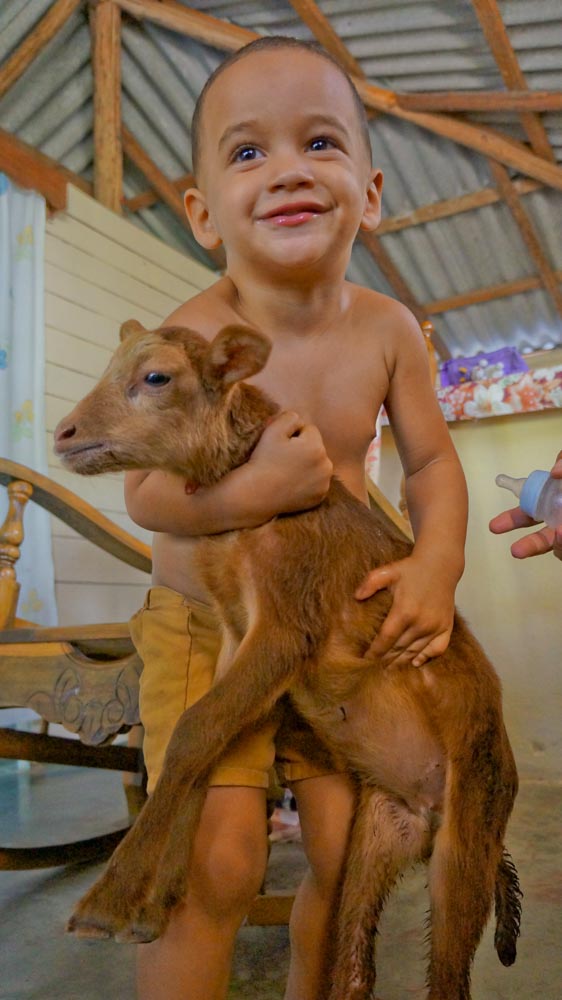 When we traveled through Cuba we were on a REALLY tight budget which meant taking travel to the extreme. We sometimes camped on beaches, took the infamous Cuba train that even most locals avoid and hitchhiked rides on the back of horse and carts – BUT we weren't going to give up the opportunity to experience a unique stay with a Cuban family – The Casa Particular (bed and breakfast) was our go-to for accommodation.
Casa Particulars are homes that are licensed to host foreigners for an affordable price. They even offer you home cooked meals and to do your laundry. This is a great way to get to experience how Cubans live and if your Spanish is good this will give you the chance to exchange stories and teach your host family about your home country as well- They will love you for it!
As the internet is hard to come by it is best to find these houses by walking around or asking someone when you arrive in town. Casa Particulars all have a small white and blue sign on the front of the house. Once you know what you are looking for you will find them everywhere! –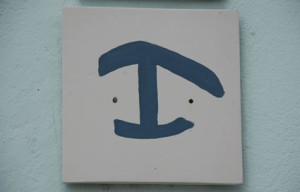 Cubans are very social people so even if your Spanish is not good you will still receive a warm welcome and feel like you are a part of the family. Don't forget this is a great opportunity to practice your Spanish!
Note: Even if a Cuban want to invite you to stay at their home, they cannot do so unless they are a Casa Particular.  For this reason CouchSurfing does not exist in Cuba.  Although you can still meet up with locals, see below.   If you are intending to use the campsites – be sure to check if they are licensed to accept foreigners.
---
and finally… Have Fun!
 Get to the Heart of a Cubans
..be like a Cuban! Relish the rich culture Cuba has to offer through music and dance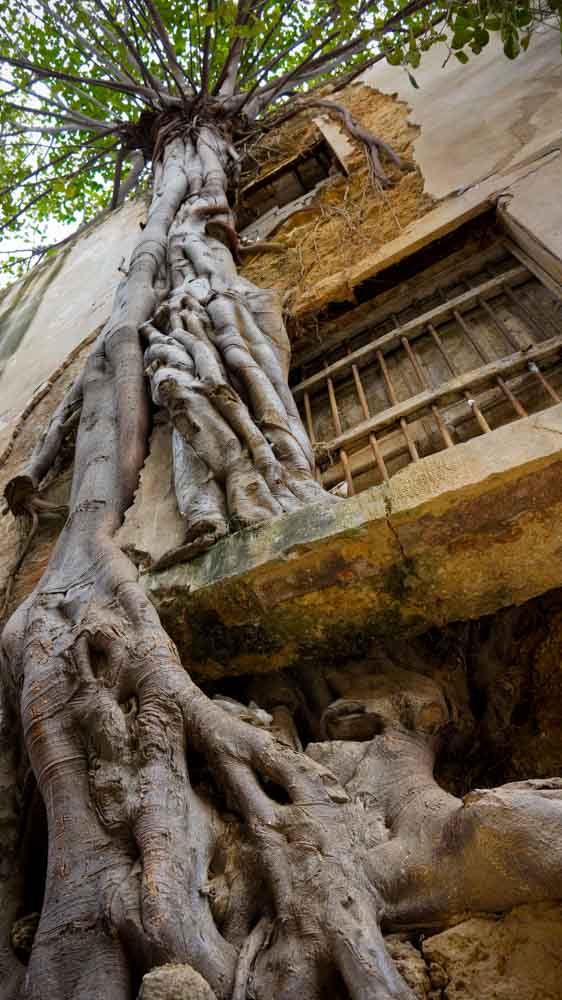 Cuba is renowned for their vibrant and influential music. It is not hard to see that music is the spirit of Cubans and an essential part of their culture. The rhythmic drumming heard whilst exploring the towns will wake up your senses and give you no choice but to move to the beat of African drums.
Just take a walk through the streets and you'll hear an eclectic mix of rumba, jazz, son and salsa to name a few. Music can be heard throughout Cuba, at music houses, bars, and street corners. So make sure to pop in or just walk the streets and witness the love that Cubans have for music and dance.
Keep an eye out for local and free events in town. If you're in Havana make sure to check out Callejón de Hamel (Hamel Alley). Here you will find a mix of colorful murals, sculptures and shrines from local artists plastered throughout the street. And if you really want to spoil your senses, Callejón de Hamel hosts a free street festival providing live music, EVERY SUNDAY. If you are in Havana this is a must see!
It's not uncommon to see people dancing on the streets so be prepared to practice some salsa steps – You will be strongly encouraged to participate!
To experience great rustic Cuban cuisine check out the Paladares.  These are strictly family-run restaurants (usually run from their homes) and offer wholesome home cooked meals. There are however strict guidelines for running these restaurants and can only cook and serve Cuban food (we're not complaining!) This is great way to eat authentic cheap food in Cuba.
No matter how you choose to travel through Cuba whether it's via a tour bus or through walking the backstreets…Be open to the people, their culture and indulge in new experiences
This is where you'll find the REAL Cuba!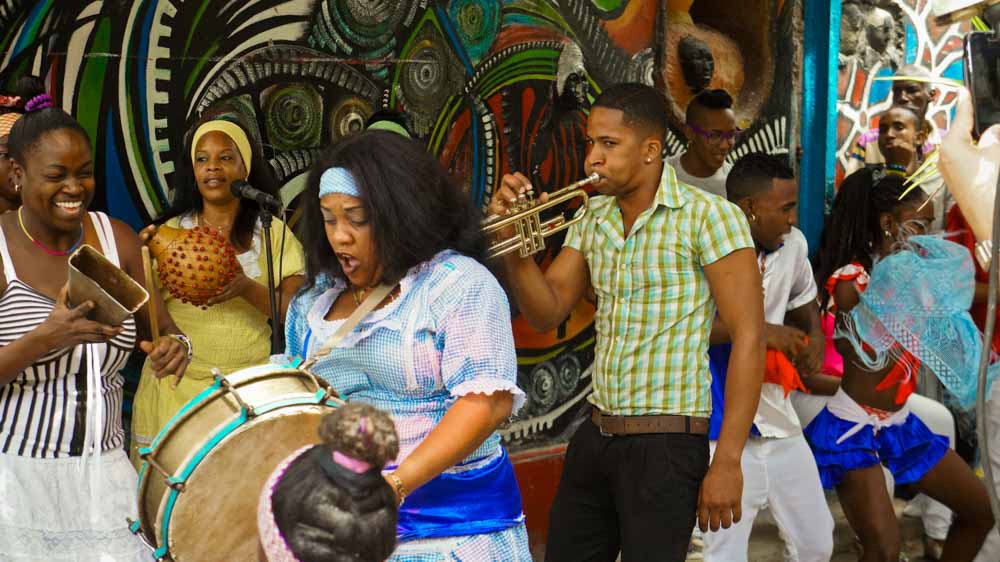 ---
What to do in Cuba
Make the most of your visit
5 days or less – Ahh that's shame, but don't worry! You can still get a great insight into Cuba with only a few days.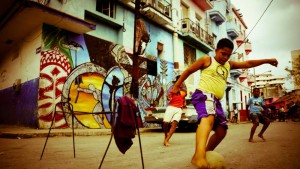 If you are only able to spend a week in Cuba, Havana is a must see! This city has CHARM – with its colorful colonial Spanish architecture and classic cars lining the streets- this city lets you feel like you've stepped back in time. Walk the streets and experience the rich culture Havana has to offer. This city has something for everyone. Getting intentionally lost in Havana is a must!
2 weeks – That's better! Now, why not mix it up a bit!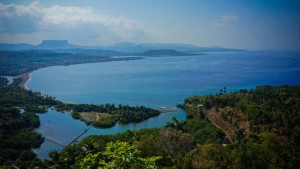 If you have a couple of weeks in Cuba it is easily achievable to split your time experiencing Cuba's city life and relaxing at one of the many impressive beaches. Travel 20 minutes east of Havana city and you will find yourself at Playas del Este which consists of 6 beaches stretching along the east coast. You can get here quite cheaply by local bus or spend a little more for a taxi.
Even better, go and escape to one of our favorites spot – Baracoa
This place is nestled on the Southern tip of the island and its remote beaches and charming village made Baracoa one of our highlights of Cuba. Check out our video to see how we experienced this hidden gem!
Month or more – Now You're Talking!
With this amount of time you can see a lot of Cuba. But why not try something different and explore Cuba by BIKE! Riding around Cuba won't only allow you to see stunning scenery but it is one of the best ways to learn about the country and meet people along the way. The roads here are very bicycle friendly and the climate is ideal for cycling most of the year. Many Cubans get around by bikes so you won't be alone. There will always be someone to ask for directions or help with a flat tire. So, what are you waiting for? Go get a map and start peddling!

---
Don't Forget Your Travel Insurance!
Even if you are AWAY from home you can still get insured. World Nomads is one of the only companies that allow you to buy and renew a policy while you are traveling and the only option for us Long Term Digital Nomads. 
---
 DON'T MISS THE VIDEOS!
Can't wait to get there?  Join us for some vicarious adventure travel and see how WE experienced the REAL CUBA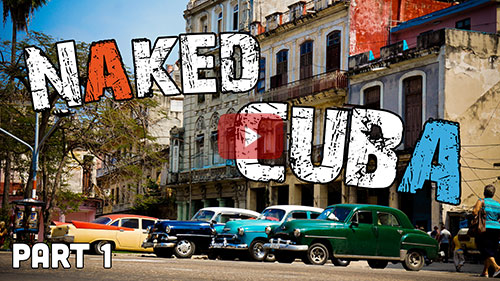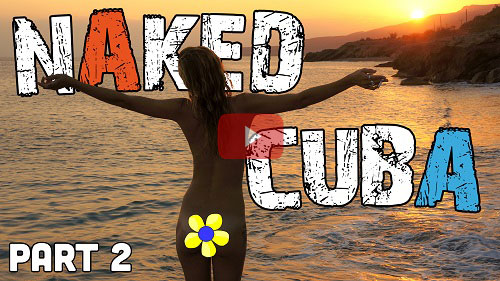 Suggested Article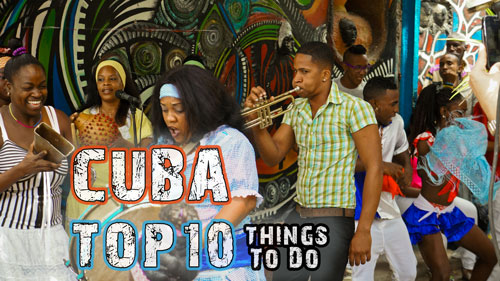 Tell us what you think?