We are building the ultimate aircooled engine for our Around The World Adventure Travel Series. This is no small task and something that we would not be able to do alone; that's why we teamed up with the best engine builders on the planet, CB Performance.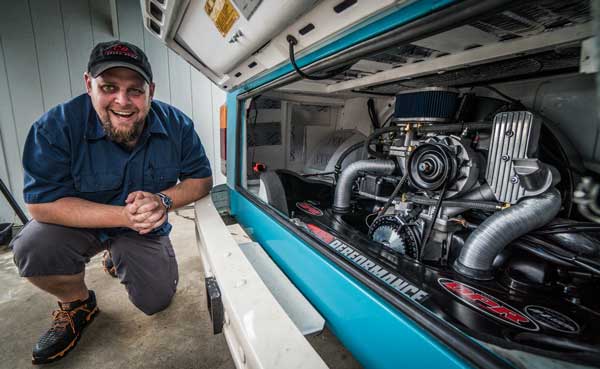 Those of you who have followed our first travel series, "Hasta Alaska", will know that during the 5+ years it took to drive our VW Bus overland from from Chile to Arctic Alaska we had to remove and rebuild our aircooled engine over 10 times.  This time it is going to be different, this time we're building the ultimate aircooled engine for our World Expedition.
Trying to drive across the planet is not easy in any vehicle, never-mind one that is built on 1950s technology. To be honest, we are asking a lot of our bus Boomerang, however in this video you will learn how this aircooled engine is leveraging modern day technology to build the most reliable aircooled engine possible.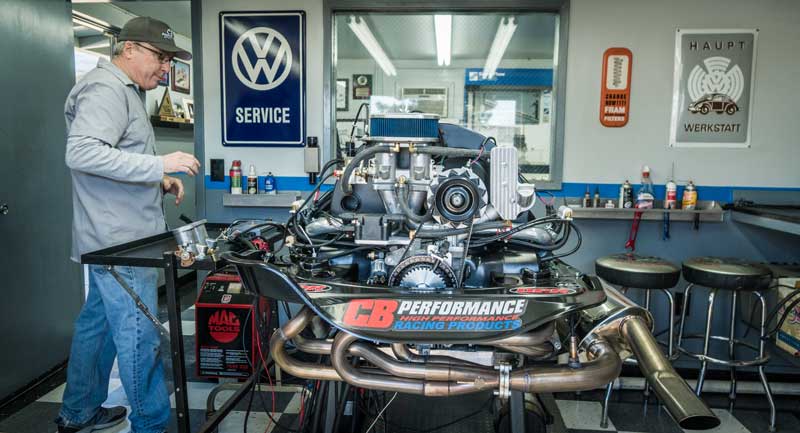 The ultimate Aircooled Engine is built for longevity and reliability, striking a balance between power and efficient cooling.  This Volkswagen Type 1 engine was designed and built by leading engine builder Pat Down of CB Performance. The engine of choice is 1776cc, due to the smaller bore proving better cooling ability whilst enabling stock crank sizing for better balance and reduced wear.
Due to the Gen4 Electronic Fuel Injection System and, primarily the use of the innovative Los Panchito Cylinder Heads, the engine makes 96 Horse Power on the Dyno whilst running extremely efficiently and not raising significant temperature under sustained load.
A dual-weight Flywheel was selected to assist with the inertia present on a heavily loaded expedition Bus and a full flow oil system including an oil filter, larger oil sump and an external oil cooler were added to increase the cooling capability of the engine.
Equipment Used to Build The Ultimate Aircooled Engine
* Please note a Type 4 – Type 1 Adapter plate is required to fit a Type 1 Engine into a Bus with a Type 4 Engine Bay.  Fuel Tank also requires replacing / modifying if upgrading from a Carb system to a EFI system

Bonus Article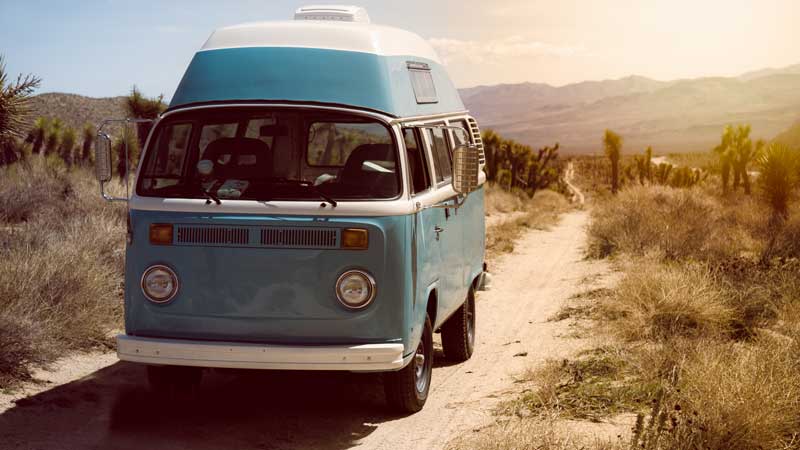 BONUS VIDEO
An exclusive opportunity to see how our dream expedition engine was made.

CB Performance Blog Post: How did Kombi Life blow up 10 engines and what can we do differently for this expedition?
Enjoying The Series So Far?
Do You Want To See More?
Thanks for watching, it means the world to us.  This one took us about a month of filming and editing to put this episode together. We're not paid to do this, but we'd like to continue making this high quality documentary series from the expedition.  This is only possible with viewer support, that's why we started the Kombi Crew.
By joining the Kombi Crew we can make this production together and you'll get access to over 100 bonus unlisted videos plus lots of behind the scenes and exclusive content.
Learn more about joining the Kombi Crew.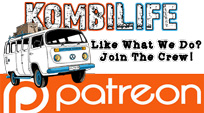 Tell us what you think?